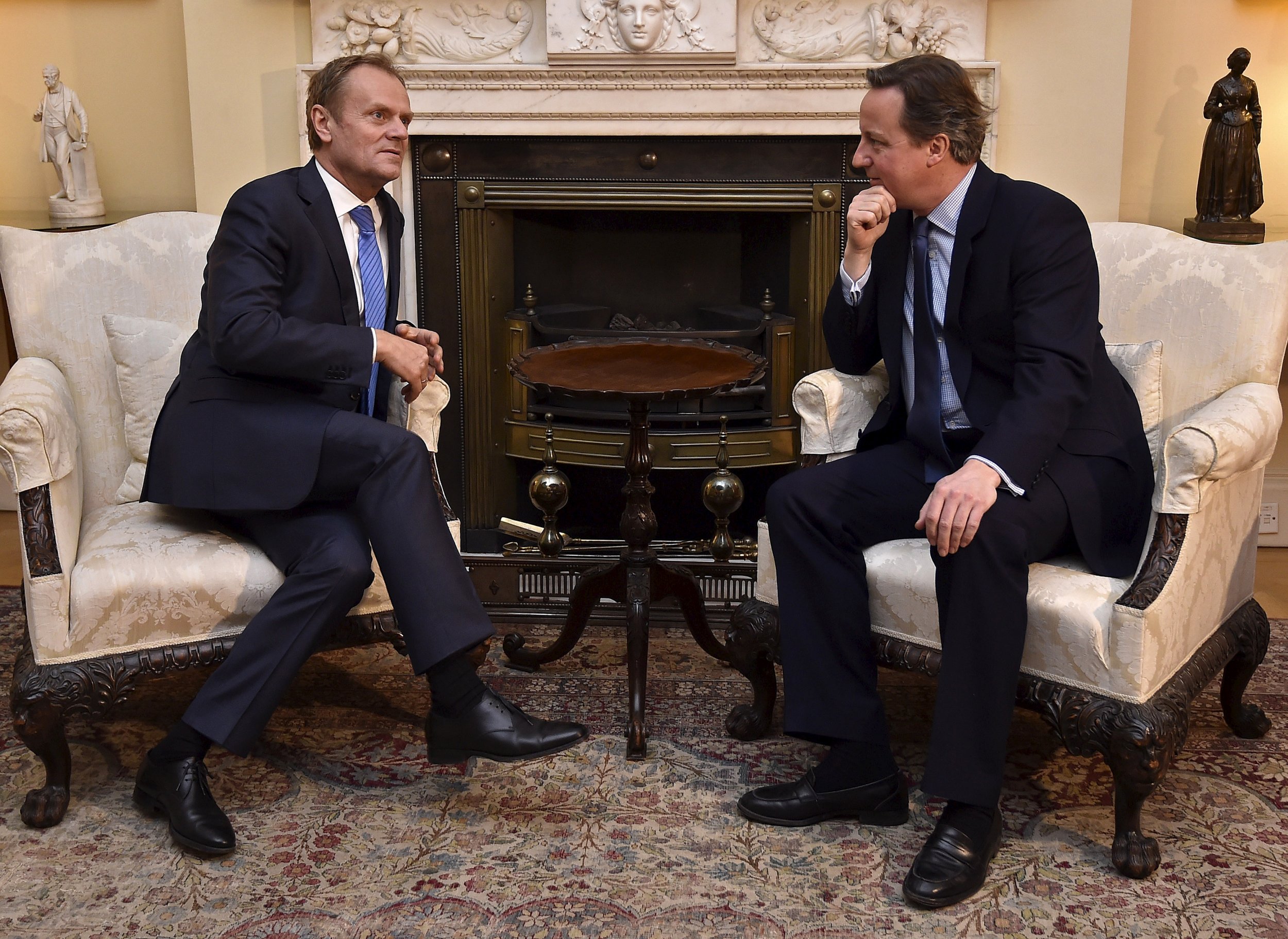 Britain has reached an agreement with European Union officials on a mechanism to block unwanted EU legislation, a source in Prime Minister David Cameron's office said on Tuesday, in a deal that meets one of Cameron's four main reform targets.
European Council President Donald Tusk later on Tuesday will publish a draft proposal for reforms to the EU designed to satisfy a series of demands made by Britain ahead of a planned referendum on the country's membership in the 28-country bloc.
Included in the draft text, which still needs to be agreed by all member states, will be a legally binding provision to allow a group of 55 percent or more member states to either stop EU legislation outright or demand changes, the source said.
Cameron has promised to reform Britain's ties with the EU and hold a public vote on membership before the end of 2017. He hopes to finalise the reforms at a Feb. 18-19 summit, which would allow the referendum to be held as early as June.
The agreement on a way to block EU laws is designed to address concerns among Britons that too much lawmaking power has been ceded to Brussels. Member states will have three months to object to proposed new laws, the source said.
"This breakthrough will ensure that national parliaments' voices are heard loud and clear in Brussels," the source said.
Tusk's draft text, due to be released around midday, will provide the basis for a deal at the summit of leaders later this month, but both British and EU officials have stressed that many of the finer details have yet to be worked out.
Cameron also wants to address issues around competitiveness, closer integration within the euro zone single currency area and, most controversially, immigration.
Britain said on Sunday that a "significant" agreement had been reached with the European Commission, the EU's executive arm, allowing Britain to suspend some payments to migrants from the bloc for four years immediately after the referendum.