EU to Extend Sanctions Against Russia Over Ukraine: Report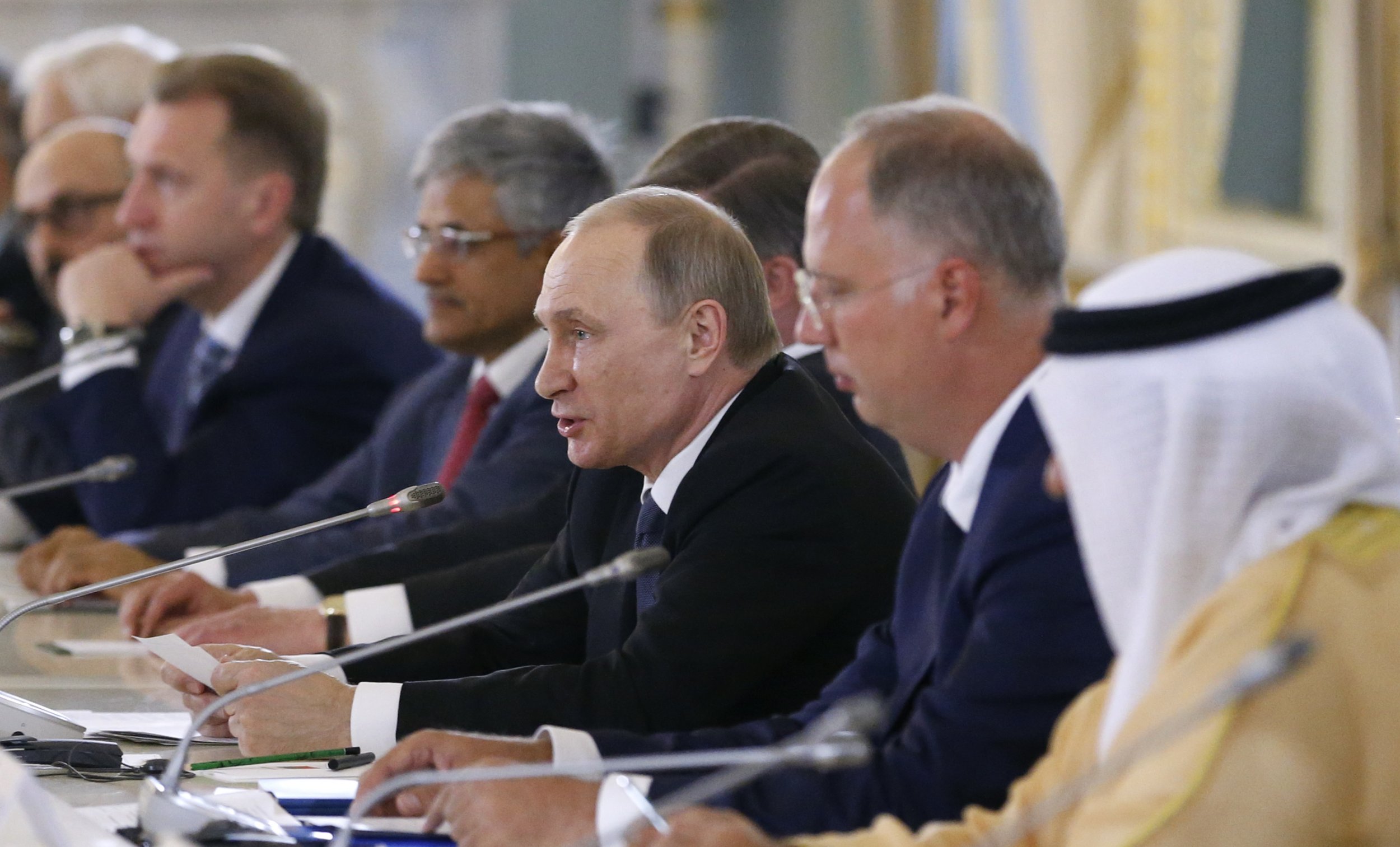 The European Union's Brussels envoys agreed Tuesday to extend until the end of January the energy, financial and defense sanctions on Russia over the conflict in Ukraine, but formal approval is still pending, diplomatic sources said.
After more than two years of sanctions imposed over Moscow's annexation of Crimea from Kiev and a pro-Russian insurrection in eastern Ukraine, more EU politicians are now urging a softer stance toward Russia, a key trade partner and energy provider.
The initial decision on Tuesday must still be formally approved by the bloc's ministers afterFrance and Britain asked for time to receive comments from their parliaments, although these have no power to block it.
That could come as early as Friday or be delayed. Italy has asked to defer formal approval until after EU leaders meet in Brussels on June 28-29, calling for the summit conclusions to say they would "debate" their stance on Russia in October.
Sooner or later, diplomats in Brussels said, the rollover of the sanctions would eventually win formal approval.
The German foreign minister and the Italian prime minister have been leading a growing chorus of politicians pushing for sanctions relief. More senior EU politicians also travel to Russia now after a period of relative isolation over Ukraine.
The EU's foreign policy chief signaled a review of the bloc's strategy on Russia and the conflict in Ukraine in the second half of the year and Donald Tusk - who chairs meetings of EU leaders - plans to dedicate a session to that in October.
Kremlin spokesman Dmitry Peskov said in Moscow on Tuesday that Sigmar Gabriel, the head of the junior partner in German Chancellor Angela Merkel's coalition, could visit next week.
"He has already been to Moscow, he's already had meetings with President (Vladimir) Putin that focused precisely on trade and economic cooperation between Russia andGermany... There are things to talk about," Peskov told reporters.
In April, the French parliament also approved a non-binding resolution urging the end of EU sanctions on Russia.
Those seeking to soften the EU's line on Moscow say the bloc can no longer afford to miss out on trading with Russia, and that sanctions should only be a temporary measure.
Britain is more hawkish on sanctions, while Poland and the Baltic states are wary of Russia. They say the restrictions must hold until a troubled peace plan for east Ukraine is fully implemented.
There is strong support in Washington for keeping a tough line against Russia.
On Tuesday, members of Congress, including President Barack Obama's fellow Democrats as well as Republicans, introduced a resolution calling on the United States and its European allies to keep up pressure on Moscow.
"Russia...has not yet changed direction, and has not yet complied with its obligations," Geoffrey Pyatt, the outgoing U.S. ambassador to Ukraine, said at the Senate confirmation hearing for his appointment as envoy to Greece.
More than 9,000 people have died in fighting there since spring 2014 and rival sides in the conflict must yet withdraw heavy arms from the region, Kiev should organize local elections there and Moscow is bound to help Ukraine regain control of its border with Russia.
The EU needs unanimity to decide on sanctions, some of which were slapped over Russia's annexation of Crimea from Kiev in March 2014, a move that was not recognized by any country.
That leaves diplomats in Berlin and Brussels exploring options for a partial or gradual easing of sanctions, potentially no longer linking sanctions relief to "full" implementation of the so-called Minsk peace plan but offering a more nuanced, step-by-step approach.