Crimea: EU Extends Economic Sanctions Against Russia for Six Months
The European Union extended economic sanctions against Moscow for six more months, due to actions related to its annexation of Crimea and backing of pro-Russian rebels in eastern Ukraine, the EU Council said on Thursday.
The sanctions target Russia's defense, financial and energy interests. "On 5 July 2018 the Council prolonged economic sanctions targeting specific sectors of the Russian economy until 31 January 2019. This decision follows an update from President [Emmanuel] Macron and Chancellor [Angela] Merkel to the European Council of 28-29 June 2018 on the state of implementation of the Minsk agreements, to which the sanctions are linked," a press release published by the council said.
The Minsk agreements, a deal reached to end the fight in Ukraine's Donbass region, were intended to be implemented in December 2015. "The duration of the sanctions was linked to the complete implementation of the Minsk agreements by the European Council on 19 March 2015, which was foreseen to take place by 31 December 2015. Since this did not happen, the sanctions have remained in place," the EU press release said.
The Kremlin, meanwhile, has consistently denied accusations that its annexation of Crimea violated international law.
The statement said that economic sanctions will curtail access to capital markets for Russian state-owned companies and six energy and defense businesses. The sanctions will also affect arms sales and oil production.
The EU has levied three sets of sanctions against the Russian government. Last month, the EU extended sanctions against companies operating in Crimea until June 23, 2019. The third series of sanctions prolonged in March prohibits 155 people and 38 companies from traveling and accessing assets, The Moscow Times reported.
"Let me say it straight about what effect this will have from the viewpoint of the implementation of the Minsk accords—negative," Russia's Permanent Representative to the EU Vladimir Chizhov said last week when he anticipated the extension of sanctions.
Ukrainian President Petro Poroshenko responded differently. In a Facebook post, he wrote "I highly appreciate the member states' solidarity and support of Ukrainian independence and territorial integrity."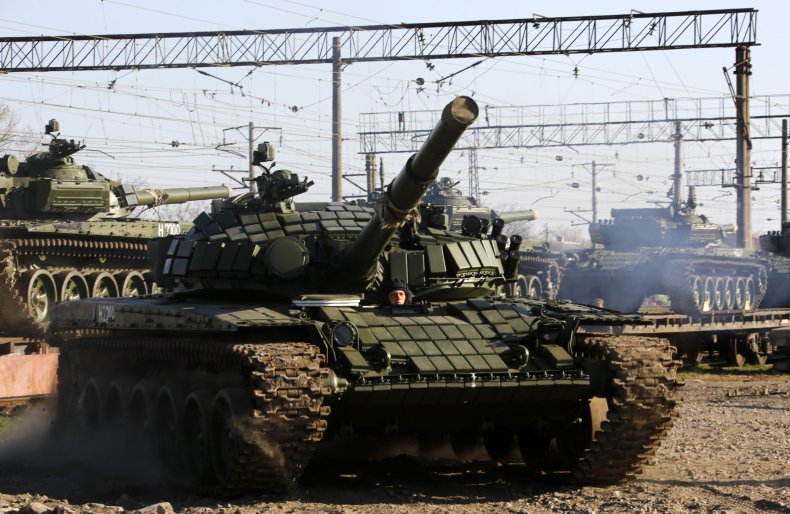 The Crimean conflict erupted in 2014, following months of unrest in Ukraine and protests against pro-Kremlin President Viktor Yanukovych's rejection of an EU trade deal. Yanukovych was deposed in February 2014, and armed men invaded Crimea days later. That same year, in a disputed referendum, voters in Crimea subsequently chose to join Russia.
Fighting in the Donbass region has turned violent since 2014, leaving more than 10,000 dead.