Friends of the Earth: We Risk Too Much to Vote for a Brexit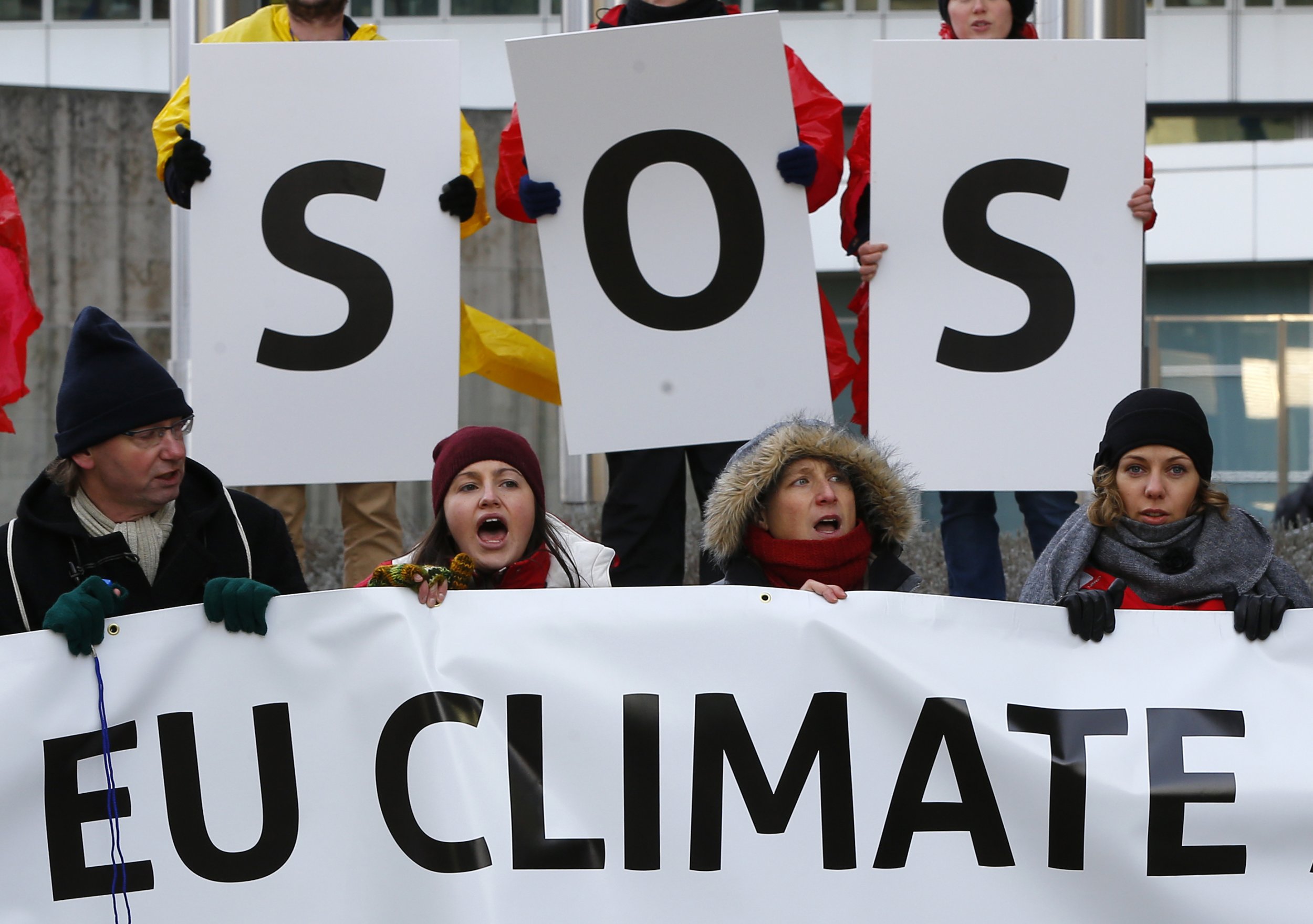 Beaches, bees and beavers. Not words you'd readily associate with the EU referendum debate.
But while the environment may not be at the top of talked about EU topics, it is certainly a concern. And it is perhaps in this area that the story of the EU—cooperation, collaboration and, at times, compromise—can be told most compellingly.
No single nation can deal with environmental challenges alone. Air pollution in Germany doesn't require a passport to slink across the Channel into the lungs of our school children. Untreated sewage dumped into the ocean by one country readily tars the swimmers of another.
When UK coal-fired power stations used to spew out sulphur dioxide into the atmosphere, the resultant acid rain scorched forests across the continent. It was the EU that put an end to this.
With the single market creating a level playing field for countries and companies, and stiff fines on hand to guard against freeloading, the EU has allowed countries to go quicker and deeper on environmental protections than they would ever have been able to do otherwise.
The benefits are tangible. Our beaches are cleaner. Our bees benefit from an EU-wide ban on pesticides known to harm them. Our birds, habitats, and yes, beavers, benefit from some of the strongest legal protections for nature on earth.
It has not always been perfect. But when there have been problems, for example with the Common Fisheries Policy, which in its early days was typified by overfishing and waste, the issue has always been the policy, not the fact we approach it together; not the fact it is common. And through working together, improvements have been made and the majority of assessed North Atlantic stocks are now considered to be sustainably fished.
And what if we leave?
If we were to end up in a Norway-style arrangement, where we trade off a reduced influence over the EU decision making process for extra freedom to pursue unilateral trading arrangements with the rest of the world, some of the most important environmental protections would go—including the nature and bathing water directives, though others, such as EU rules on air quality and chemicals, would continue to apply.
If we were to cut off ties completely and start over, everything would be up for grabs. All current (and future) EU environmental directives would cease to apply, allowing the government to weaken protections at will. And there's every reason to fear these protections would be weakened, with the Brexiteers' vision of the future promising bonfires of so called 'red-tape'—including many of our current nature laws.
In both of these scenarios, we lose something perhaps most important of all: our voice in the most environmentally progressive grouping of nations on the planet. What the EU does, due to the size of its market, has ramifications the world over. While we have often been on the wrong side of the environmental debate in Europe, at other times we have led—for example in the recent Paris climate negotiations.
It would be wrong to say that all those who want to leave the EU are climate change deniers, but it is concerning that I am yet to encounter a climate change denier who doesn't want out.
There's no question, our generation faces extreme environmental threats, be it climate change, destruction of our wildlife and nature or deadly air pollution. The question is whether we abdicate responsibility, turn our backs and bark from the sidelines, or whether we continue to cooperate, collaborate and, at times, compromise, in pursuit of effective regional and global solutions.
For me the answer is clear: In the face of global environmental disaster, no nation is an island; no nation stands alone.
Samuel Lowe is a board member of Friends of the Earth. Follow him @SamuelMarcLowe.