'Brexit Will Not Stop The EU:' Jean-Claude Juncker Launches Plan for Europe's Future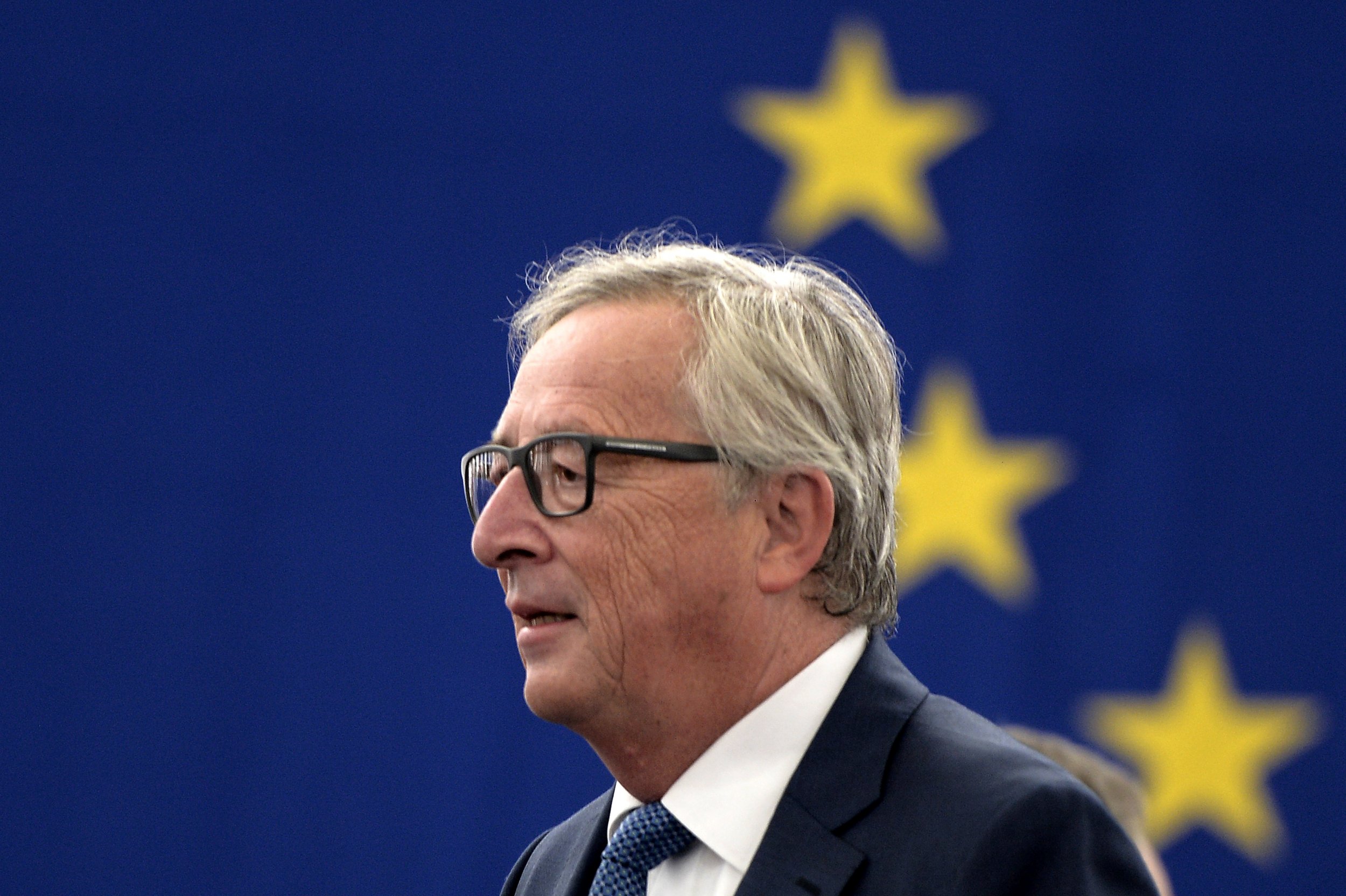 European Commission President Jean-Claude Juncker has hailed the "birth moment" of a new 27-member post-Brexit European Union, vowing that Brexit "will not stop the EU."
Speaking in the European parliament to launch a report on Europe's future direction, Juncker said: "It is time we sought answers to a question as old as our union is young: 'quo vadis Europa?' ['where are you going, Europe?']"
He admitted that Europe faced "considerable challenges," on issues from migration to Brexit. But, he said, "Europe must remain awake and alert… However painful and regrettable Brexit may be, it will not stop the EU as it moves to the future.
"We need to move forward, we need to continue."
His white paper, released ahead of a March 25 summit in Rome where the non-British members of the EU will meet to discuss the union continuing as 27 states, unveils five potential options for Europe's future direction.
These range from a scenario demanding an extreme reduction of the EU's political power and reach, reducing the bloc to little more than its single market, through to a federalist scenario demanding deep, EU-wide political and economic integration, with more powers and resources for the Brussels institutions.
Juncker cited the EU's earliest founders, Altiero Spinelli and Ernesto Rossi, who devised the first blueprint for a united Europe while imprisoned on the isle of Ventotene in Italy during World War II.
Spinelli and Rossi, "dared to dream of a place where allies and adversaries would unite," Juncker said, suggesting the EU must follow their visionary example.
"There is no better time than now, no other time than now, in order to have these difficult debates," Juncker said.