'EU, IMF out!': 40,000 Greeks March Against Austerity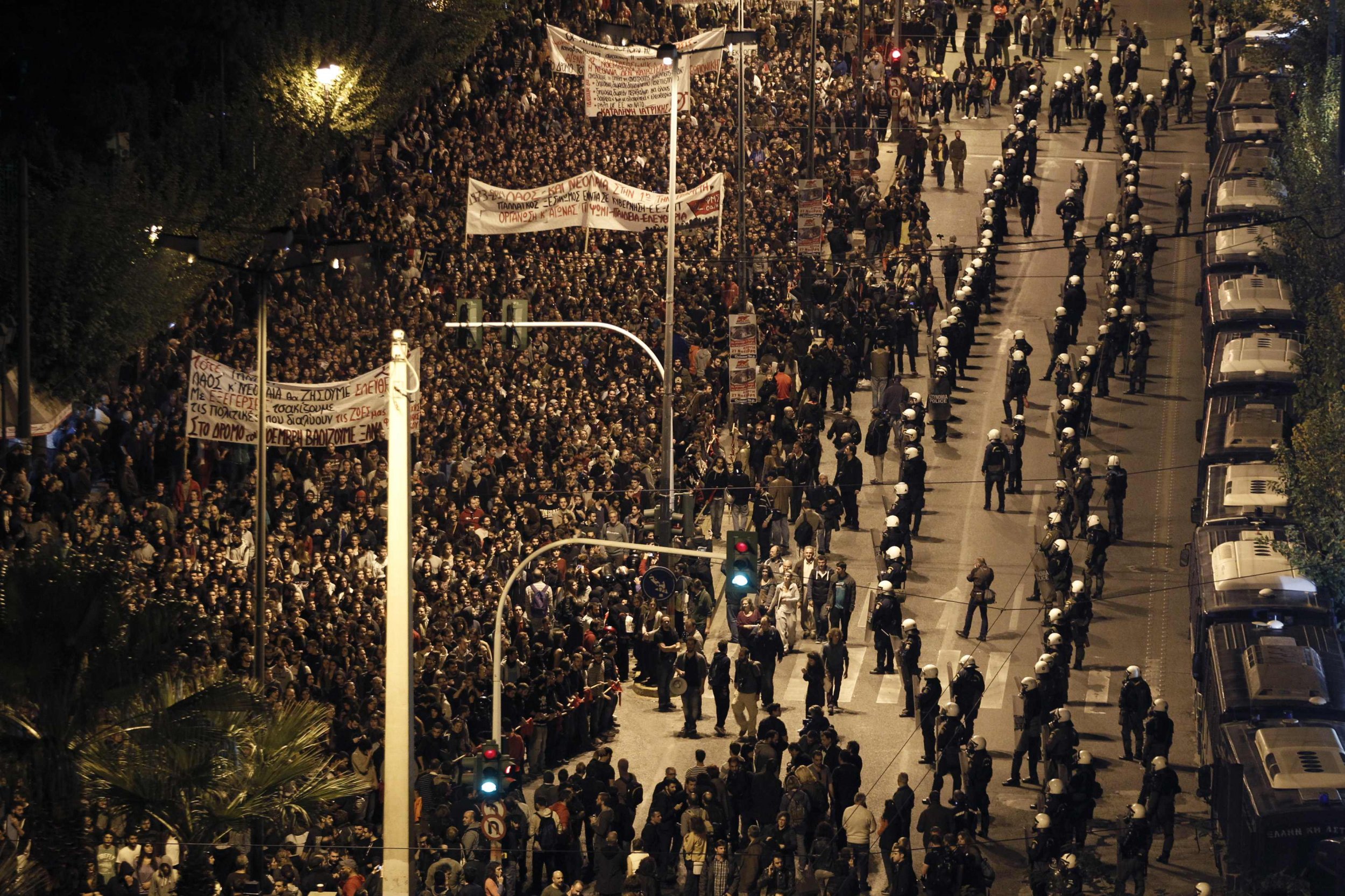 ATHENS (Reuters) - Tens of thousands of Greeks poured into the streets to march against austerity on Monday in one of the biggest anniversary protests in recent years to mark a bloody 1973 student revolt against the then-ruling military junta.
About 40,000 students, workers and pensioners waving red flags and chanting "EU, IMF out!" marched near parliament to the embassy of the United States, which protesters accuse of backing the 1967-74 military dictatorship.
Clashes broke out as the march ended, and police fired teargas at groups of youths who hurled stones and plastic bottles.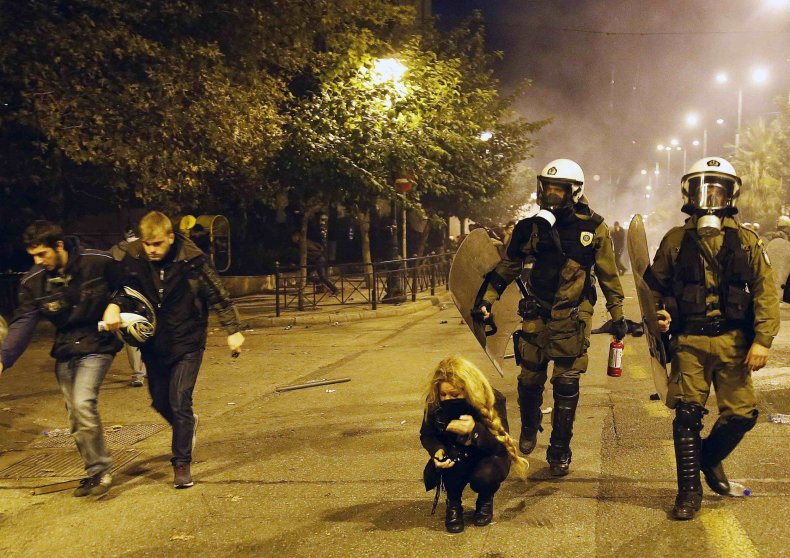 The annual protest is a focal point for Greeks protesting against government policies and in recent years has directed anger at wage and pension cuts imposed under a 240-billion euro bailout by the European Union and International Monetary Fund.
"These policies are disastrous," said 68-year old dentist Panagiotis Viglas. "We want elections now!"
About 7,000 police officers were deployed to the capital, mainly around the Polytechnic University where dozens are believed to have been killed when tanks smashed through the gates to crush the 1973 revolt. The city center was shut down and riot police guarded the main Syntagma square.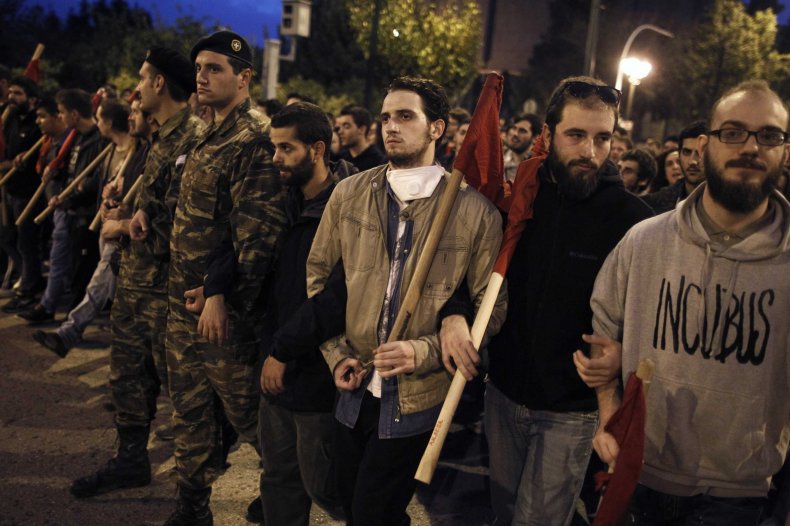 Tensions were running high even before the march began. Minor clashes broke out last week when police pre-emptively blocked the entrance to the Athens' Law School to prevent students from occupying the premises ahead of the anniversary.
Greece emerged from a crippling six-year recession this year, data showed last week. But the economic crisis, the country's worst during peacetime, has forced thousands out of work and eroded living standards.
The main opposition, the anti-bailout Syriza party, is leading in opinion polls. Prime Minister Antonis Samaras' government hopes to exit the bailout by the end of 2014, a year ahead of schedule.
Greece's main labor unions have called a 24-hour strike on Nov. 27 to protest against planned layoffs and pension reform demanded by the EU and the IMF.