Jihadi Arrests in EU Almost Double With Women and Children More Active in Plots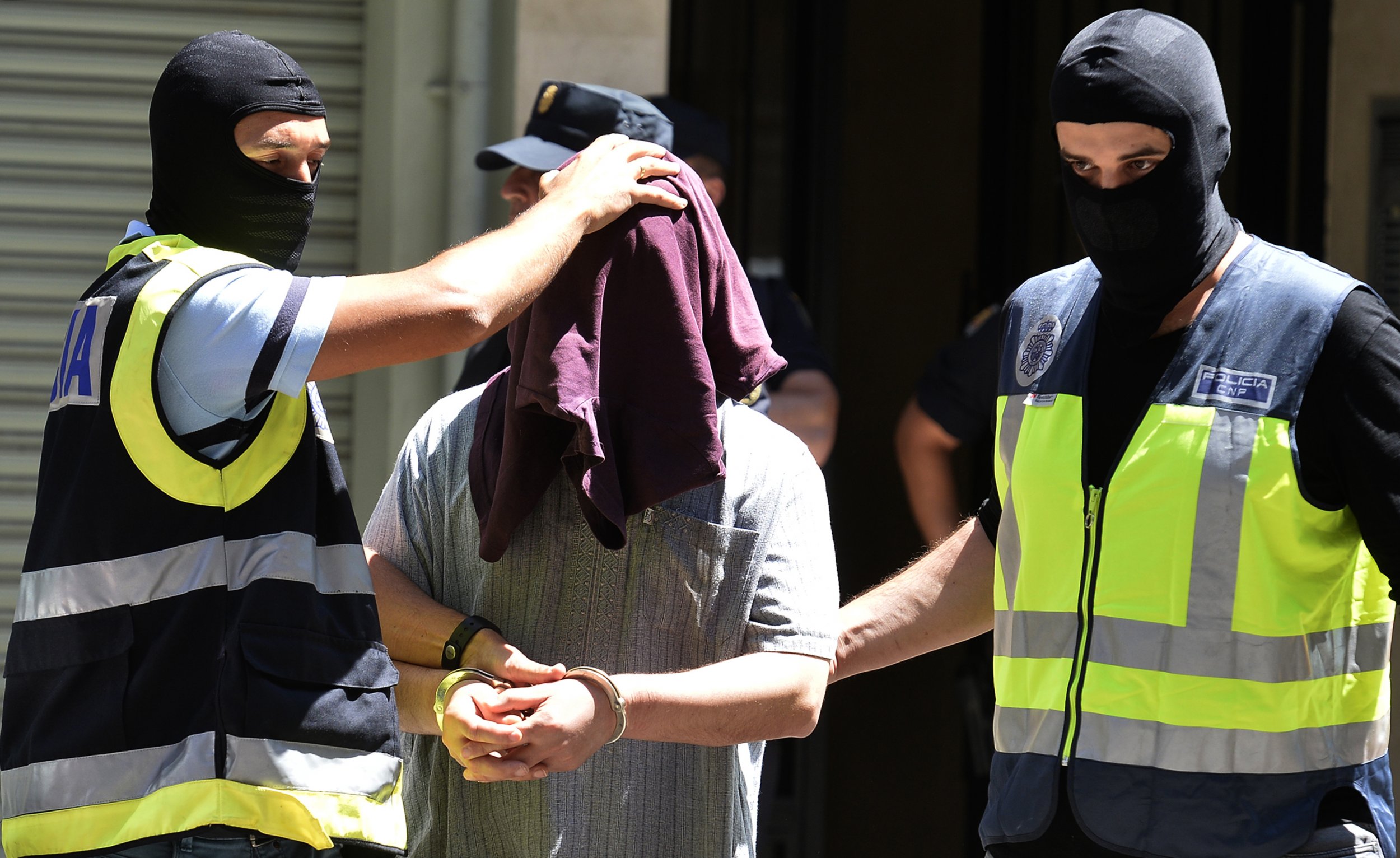 Arrests of radical Islamist suspects in the European Union rose for the third year in a row, almost doubling in two years, with women and children more involved in plots, according to a new report released by Europol.
Europe's law enforcement agency said that police across the EU arrested 718 jihadi suspects in 2016, up from 687 in 2015 and 395 in 2014.
The number of jihadi attacks in the EU last year dropped to 13, from 17 in 2015. Six of the 13 attacks had links to the Islamic State militant group (ISIS). The attacks killed 142 people and injured 379 others.
Women and children are also playing an increasingly prominent role in the operations, the report says.
"Female militant jihadists in the West perceive fewer obstacles to playing an operative role in a terrorist attack than men, and successful or prevented attacks carried out by women in Western countries may act as an inspiration to others," the report said.
Last year, French authorities arrested several women involved in plots centered on the southern city of Nice and the Notre Dame cathedral in Paris. A quarter of suspects arrested in Britain were women, an 18 percent increase, Europol said.
Read more: Female jihadis give ISIS new avenues for attacks
France, which has been hit the hardest by radical Islamist attacks, also saw the the highest number of arrests. Out of 1,002 counter-terror arrests in the EU in 2016, 456 were in France. Almost a third of suspects arrested in France were under 25.
As it becomes harder for jihadis to travel to join ISIS in Iraq and Syria, security services across Europe have warned of stay-at-home jihadis and returning ISIS fighters raising the domestic threat.
Europol director Rob Wainwright told Newsweek in December 2016 that at least 5,000 European passport holders went to fight in Syria and Iraq in recent years, and only about a third of them have returned. Many more of them could try to come back to Europe.
In 2016, Germany experienced the first attacks claimed by ISIS on its territory—two in Bavaria and one in Berlin. This year, Britain has experienced three such attacks—two in London and one in Manchester—resulting in the national threat level being raised to "critical" for the first time in 10 years.
In Manchester, a young man of Libyan origin detonated a suicide bomb in a backpack. Security services are concerned by the increasing ease with which potential attackers can learn bomb-making methods and develop explosive devices.
"The kind of attacks that ISIS have used in the conflict zone, including car bombs perhaps and others, if that technical capability is known within the organization then clearly there's potential for that to be transferred into a European scenario," Wainwright told the Associated Press following the report's release. "Although one shouldn't underestimate, either, the difficulty in doing that on a consistent basis."