EU Launches Emergency 700 Million Euro Refugee Aid Scheme for Greece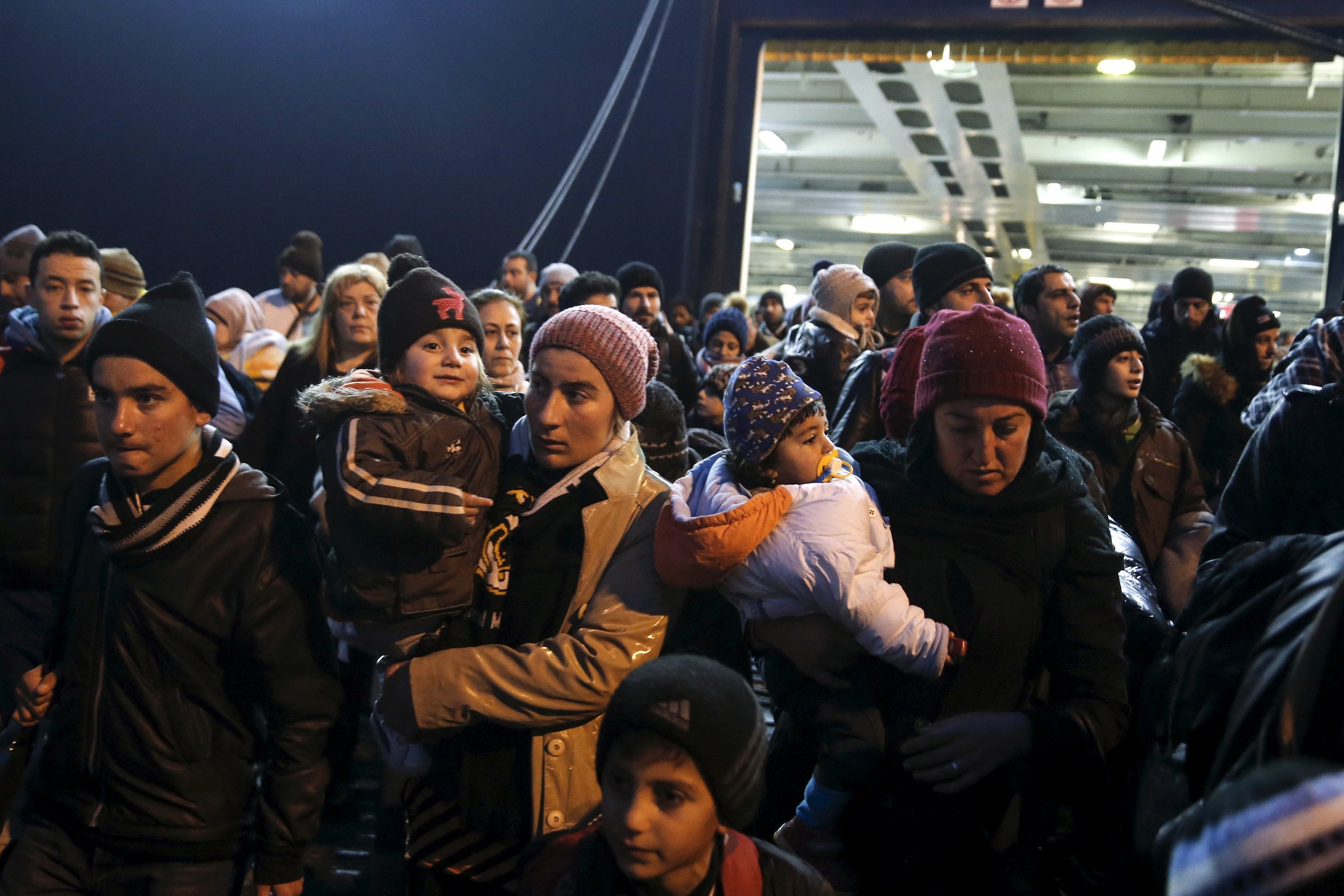 The European Union, faced with a growing refugee crisis in Greece, launched a new aid program on Wednesday worth an initial 700 million euros that mirrors the kind of disaster relief it offers developing nations.
European states have tightened border controls following the arrival of more than a million migrants by sea in 2015 and the Athens government has appealed for help to house and care for tens of thousands still arriving and now stranded in Greece.
"We are... really worried," European Commission President Jean-Claude Juncker said of the build-up of migrants on the now-closed Macedonian border, adding that the new plan had been prompted by fears of "a huge humanitarian crisis in Greece."
The Commission's proposal, if approved, will channel 300 million euros ($325 million) this year from its 155 billion euro annual budget to the new emergency assistance scheme and 200 million euros both next year and in 2018.
Officials stress that the program will not divert funds from the EU's 1.1 billion euro annual budget allocated to helping the world's poorest. Relieving the suffering of refugees closer to their homes is a key part of an EU strategy to deter people from making dangerous journeys to Europe, they say.
More than 400 people have died or gone missing in the Mediterranean this year as they tried to reach Europe, most of them on the short but perilous crossing from Turkey to Greece.
Turkey is at the heart of the EU's efforts to slow the influx of refugees and migrants and the bloc wants Ankara to ensure that daily arrivals fall below 1,000 from 2,000-3,000 at present.
Two officials told Reuters that Germany, the principal destination for those arriving in Europe, is looking for flows to be "in the realm of three digits, not four" per day. Should that happen, Berlin would start taking refugees directly from Turkey for resettlement - an attempt to promote legal migration rather than continuing the chaotic influx of 2015.
The new EU money, to be spent in conjunction with the United Nations and charities working in Greece and other EU states, will help to fund shelter, medical aid and other basic services.
Greece, which now houses about 25,000 migrants, has hitherto received EU funding under other programs to bolster its border and security systems, though Athens has complained that the offers have been inadequate.
"The number of refugees continues to rise, so do their humanitarian needs," Humanitarian Aid Commissioner Christos Stylianides said.
At a single border point, the Idomeni crossing between Greece and Macedonia, between 12,000 and 15,000 stranded people are in need of urgent humanitarian assistance, he said.
EU officials said the aim was to have the new program operational on the ground "within weeks rather than months."
It will become a permanent feature of the EU budget and is intended for use by any EU state that is "overwhelmed" and cannot cope with a wide range of emergencies, including accidents, militant attacks and epidemics. It will need approval by the European Parliament and member states.
Greece, the migrants' main gateway to Europe, would initially be the main beneficiary of the emergency scheme for "tackling wide-ranging humanitarian crises within the EU."
The money would also be available to other EU countries along the Balkan migration route used by migrants. Macedonia and Serbia, which are on that route, are not in the EU.
Greece, its economy blighted by the euro zone debt crisis, has asked for 480 million euros to help it cope with some 100,000 migrants. EU officials said on Wednesday they were still looking at that request.
More than a million people reached Europe last year and some 133,000 arrived on the continent so far in 2016 in what has grown to be a major crisis for the bloc, that now also risks turning into a humanitarian disaster.