EU Leaders to Discuss Tougher Measures to Deal With Refugee Crisis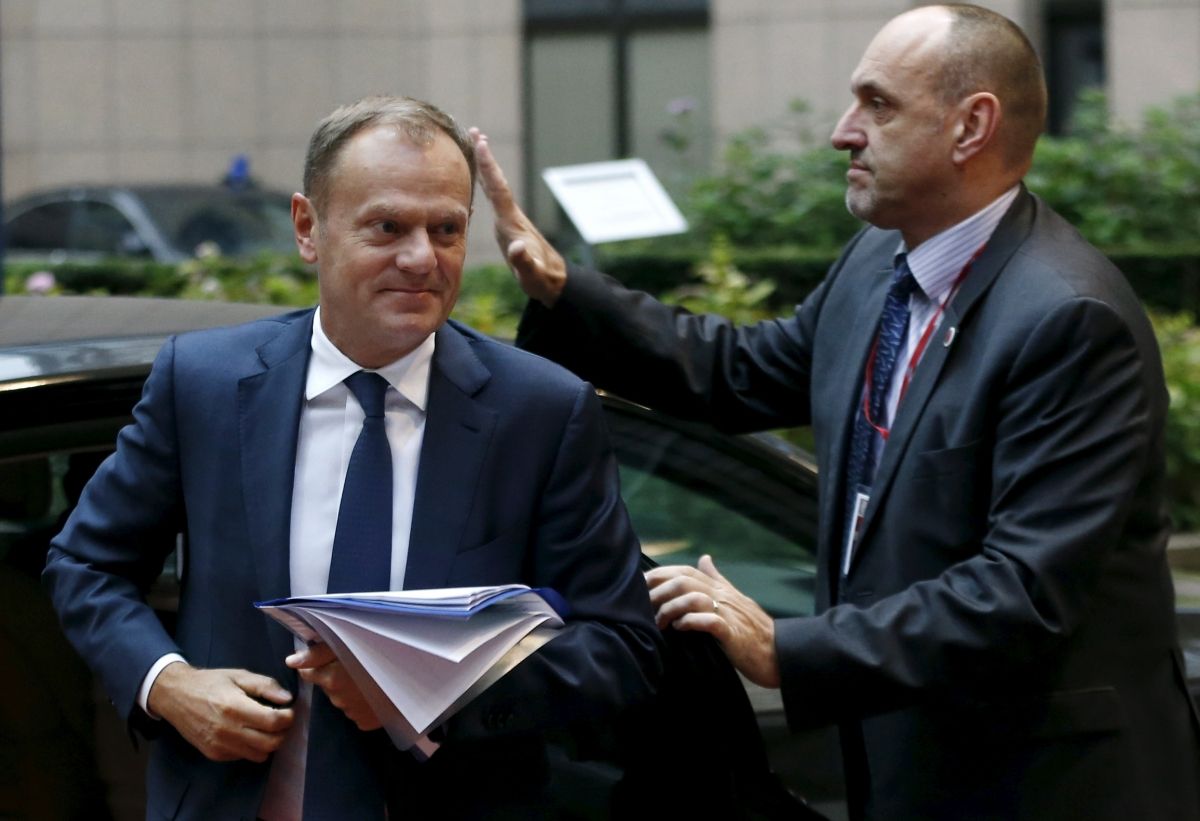 EU leaders were due to discuss on Thursday whether to deploy guards controlled by Brussels along the region's borders, in the latest bid to deal with Europe's worst refugee crisis since World War II.
Figures released this week by Frontex, Europe's border force agency, reveal that the number of migrants and refugees who crossed the EU's external borders in the first nine months of this year rose to more than 710,000, compared with 282,000 recorded for the whole of last year.
European Council President Donald Tusk wrote an open letter to council members in which he announced that tougher measures, including the deployment of specially-assigned border guards, would be raised during Thursday's talks.
"The exceptionally easy access to Europe is one of the main pull factors," Tusk writes in the letter. He goes on to suggest that the leaders discuss the future of the existing "Dublin system" and "whether to keep it as it is or to look for alternatives." The EU's Dublin regulation states that refugees must seek asylum in the first EU country they visit.
Tusk also proposes examining the specific role of hotspots, reception centers where asylum seekerss are registered, fingerprinted and sorted into those who are genuine refugees and those who are economic migrants, and the strengthening of Europe's external borders, including a possible EU border guard.
According to the Financial Times, the EU border guards would be seconded from member states but controlled by Frontex, the EU's border agency. Other proposals to be considered by the leaders today include increased use of deportations, and biometric testing that could include fingerprinting and eye scanning.
Germany and France have already called on Brussels to play a larger role at the EU's borders, which has traditionally been left to member states. Presently, Frontex is reliant on donations from EU countries.
The European Commission has previously put forward proposals for a pan-EU border and coast guard force to patrol countries such as Greece and Italy. Greece's foreign minister has said the country would not be prepared to conduct joint patrols with Turkish forces in the Aegean Sea.
In his letter, Tusk voiced his concerns over proposals to establish a safe zone in northern Syria. "The situation in the region is difficult and politically very complex," he wrote. "Just to give one example, Turkey is calling on us to support the establishment of a safe zone in northern Syria, whereas Russia, increasingly engaged in Syria, is openly rejecting this idea. There is no doubt that our strengthened cooperation with the region is indispensable, but it will be a long march."
Tusk also warned that although there will be a dip in numbers as winter sets in, Europe could expect millions of new refugees in the spring.