EU Leaders Look to Coordinate Travel Rules Between Member States Amid COVID Surge
The European Union is taking steps to coordinate travel rules within the 27 member states as the holidays approach.
During a summit on Thursday, EU leaders agreed that a harmonized approach to travel and free movement is critical this holiday season. This announcement came as the EU also agreed that the administration of booster shots is "urgent" and "crucial" to tackle surges in COVID-19 cases triggered by the Omicron variant.
"The one answer to the Omicron right now is the acceleration of our vaccination program, with a particular emphasis to the booster shots," said Greek Prime Minister Kyriakos Mitsotakis.
As the holiday season approaches, many countries have taken travel restrictions into their own hands. France has already barred traveling to and from Britain due to the region's growing number of cases attributed to the Omicron variant.
Additionally, Italy has begun requiring that vaccinated travelers provide negative PCR test results, while Portugal has required all visitors to provide them, whether they are vaccinated or not. It is unclear whether or not all countries in the EU will implement these or similar measures to achieve coordination.
The Omicron variant is currently on track to become the EU's dominant coronavirus strain. According to European Commission President Ursula von der Leyen, more than 66 percent of the population across the bloc's 27 nations are fully vaccinated. However, some countries, such as Bulgaria, are lagging behind.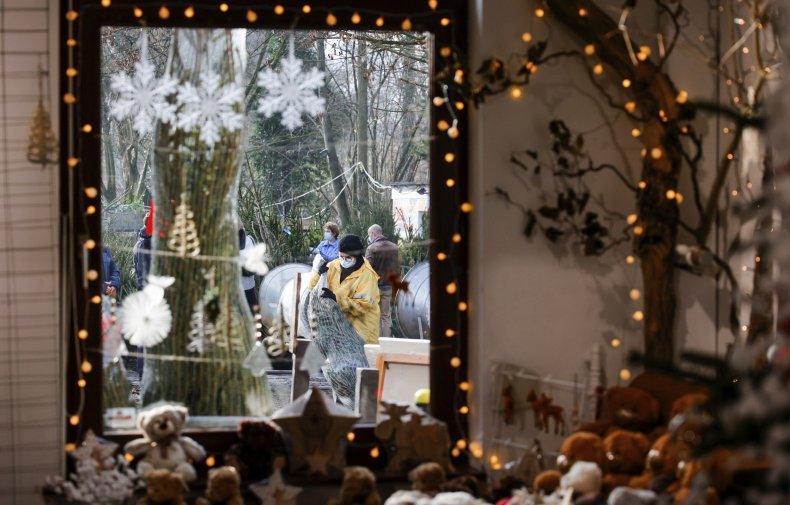 With the festive season looming, the bloc's leaders also ensured that COVID-19 certificates continue to guarantee unrestricted travel.
In their summit's conclusions, leaders gathered in Brussels insisted on the need for a harmonized approach to avoid limitations to free movement between member countries or hamper travel into the region.
Mitsotakis said additional restrictive measures, like extra testing for visitors, should only apply during the Christmas period "in order for us to gain additional time to boost as many people as possible. It's a battle against time."
"In Greece, we are one of the first European countries to open booster shots to the entire population," said Mitsotakis.
Irish Prime Minister Micheál Martin said that leaders have significant concerns about Omicron's capacity to spread rapidly and create pressure on health systems.
Leaders also pledged to continue to export doses outside the bloc to achieve global vaccination. With more than 1 billion doses sent to the rest of the world, the EU is the largest exporter of COVID-19 shots.
The Associated Press contributed to this report.