EU Migrant Workers Contribute Thousands More to U.K. Than Average Citizens, Report Says
If a final Brexit deal works to keep a large number of European Union migrant workers out of the United Kingdom, taxes will need to rise for British citizens, according to a new report.
Each migrant worker from the EU contributes about £2,300 ($3,021) more to the U.K.'s national treasury annually than the average British citizen, according to a new analysis reported by The Independent on Tuesday. Furthermore, over the course of their life, the EU workers pay in £78,000 ($102,475) more than they take out in services. Conversely, the average British citizen's net contribution is about zero, when services are deducted from their contributions.
Oxford Economics, which carried out the study on behalf of the government, said that EU workers essentially allow for taxes to be lower for everyone else.
"When it comes to the public finances, European migrants contribute substantially more than they cost, easing the tax burden on other taxpayers," Ian Mulheirn, director of consulting at Oxford Economics, said, Metro reported. He further explained that this "strongly positive average contribution" continues throughout the EU worker's life, as they generally arrive "fully educated" and "leave before the costs of retirement start to weigh on the public finances."
A more comprehensive report by the U.K.'s Migration Advisory Committee (MAC) released on Monday suggested scrapping visa caps on high-skilled migrants coming to the country altogether. However, that report argued that no special treatment should be given to EU citizens over those from other countries.
"If immigration is not part of the negotiations with the EU, and the UK is deciding its future system in isolation, there should be no preference given to EU citizens," the document said, according to the BBC.
"A migrant's impact depends on factors such as their skills, employment, age and use of public services, and not fundamentally on their nationality," it added.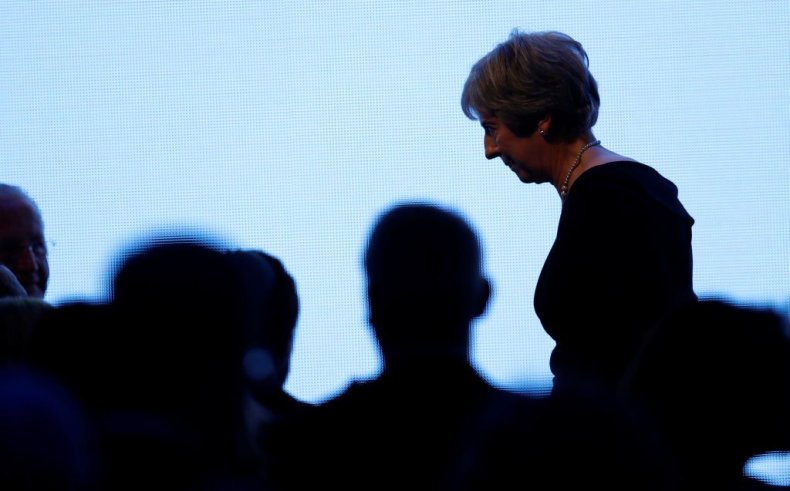 The government of British Prime Minister Theresa May has faced criticism in recent weeks, as it has yet to put forward a new immigration policy to be implemented in the wake of Brexit. If the U.K. wants a good trade deal with Brussels, it will likely be required to make significant concessions allowing EU nationals to live and work more freely within its borders, analysts have suggested.
As of now, the U.K. allows just 20,700 high-skilled workers from outside the European Economic Area (EEA) to enter and reside in the country. Any citizen from the EEA, which includes EU members and several other European nations, can currently come and live and work in the U.K. without applying for the visa.