Italian Migrant Route May Break Tragic Record For 2016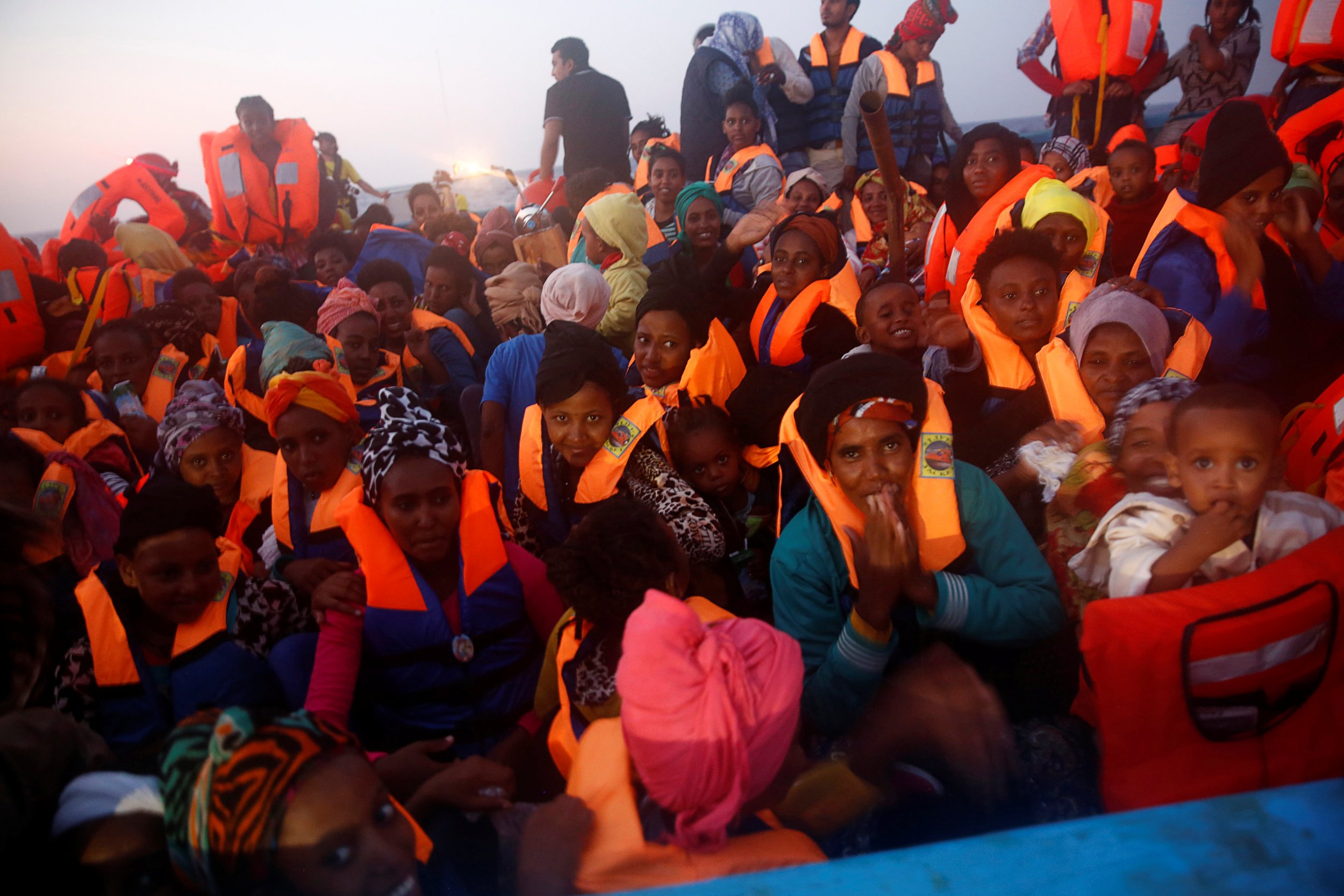 Since Brussels struck a deal with Turkey in the spring that drastically slashed migrant arrivals to Greece, there has been a sense that the refugee crisis at Europe's borders—while by no means solved—has become less overwhelming.
But Italy is quietly heading for a potentially record-breaking year. More than 153,000 people have arrived on its shores as economic migrants and asylum seekers, already matching the total number of arrivals in 2015.
The highest ever number—170,000 in 2014—is not far off. Meanwhile, with two months of 2016 still to go, at least 3,740 lives are reported lost in the Mediterranean—just short of the 3,771 deaths reported for the whole of 2015.
While the Libya-Italy route does not command the same numbers of refugees as some other routes, it is considered one of the most dangerous. The likelihood of dying on the route is extremely high, with one death for every 47 arrivals, according to the U.N.
The U.N. has warned that as more people switch to this route, the overall number of deaths will only increase.
People smugglers today often use lower-quality vessels to transport refugees and migrants, such as flimsy inflatable rafts that are less likely to last the journey, the U.N added in a statement Tuesday.
"Addressing this situation while ensuring functioning asylum systems remains a policy challenge for many countries, but measures to save lives are available and UNHCR urges all countries to do more in this regard," a U.N. refugee agency briefing said.
"Significantly expanding the availability of regular pathways for refugees to reach safety needs much greater and urgent attention."