EU 'Not at War' With U.K., Leader Says Following Summit
"We're not at war with Great Britain," European Commission President Jean-Claude Juncker told Austrian media on Friday following a summit where EU leaders rejected a Brexit plan presented by British Prime Minister Theresa May.
"We have to be careful, like two loving hedgehogs. When two hedgehogs hug each other, you have to be careful that there will be no scratches," Juncker said, according to Reuters.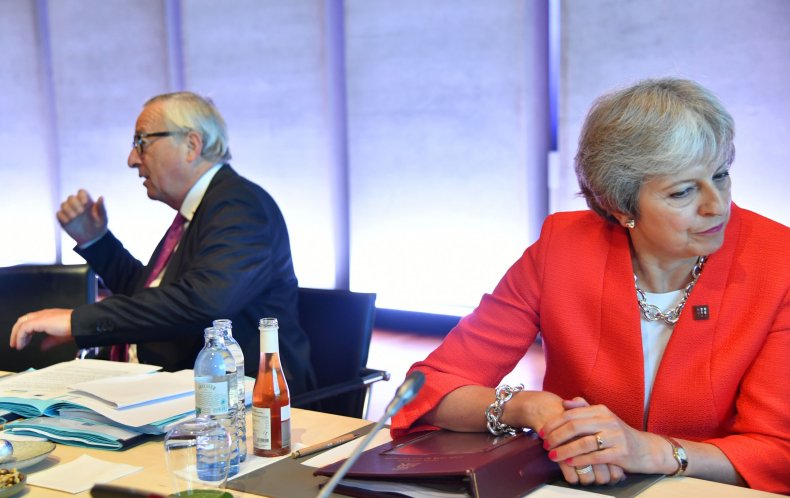 Even though the British would "remain a partner in trade and security for the EU," Juncker noted that the U.K. would not be able to leave the union while "retaining the privileges of the community."
The comments come one day after EU leaders said that May's Chequers proposal for a free-trade area of goods but not services would not work because it may cause a breakdown of the EU's single market.
"While there are positive elements in the Chequers proposal, the suggested framework for economic cooperation will not work, not least because it will risk undermining the single market," President of the European Council Donald Tusk said, according to Politico, adding that EU leaders are still expecting to see a completed treaty for Brexit by October.
May, however, said that she is prepared for Britain to leave the EU without a deal if the two sides are unable to come to an agreement.
"If we get to the position where it is not possible to reach a deal, then the British people can be confident that we will have done what is necessary to ensure we make a success of leaving the European Union, regardless of the terms on which we do so," May said. She added that she is "negotiating hard in the interests of the British people."
Juncker said that the two sides are getting closer to agreeing on the second main issue that is preventing the EU and the U.K. from agreeing on a Brexit deal: The border between EU member Ireland and Northern Ireland, a part of the U.K.
Ireland wants to ensure that people and goods will be able to travel freely across the border if Britain leaves the EU without a deal. The EU has suggested creating a "common regulatory area" at the border.
Nonetheless, May disagrees. The British leader said that Northern Ireland would be "permanently separated economically from the rest of the U.K. by a border down the Irish Sea."