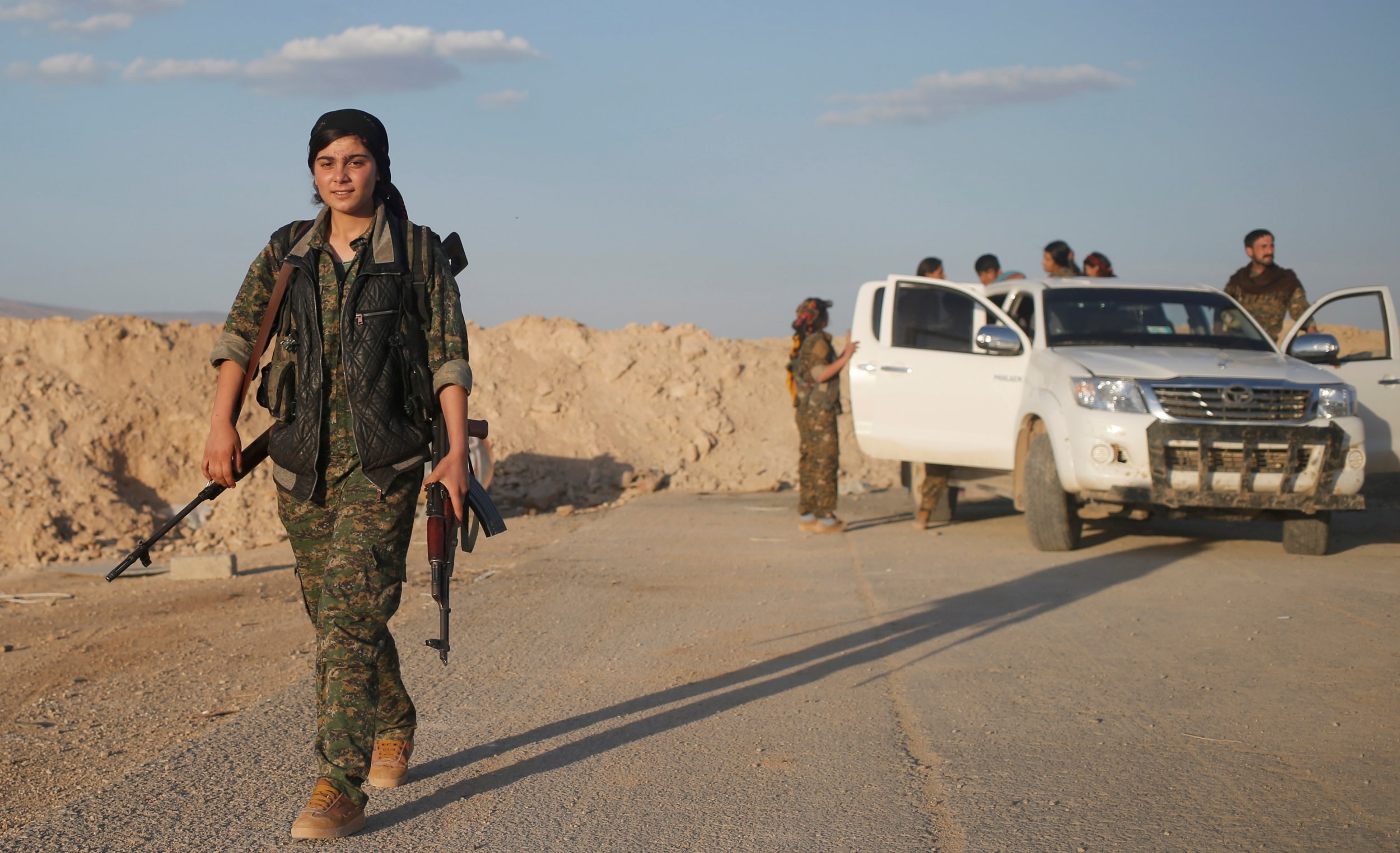 Turkey has accusing members of the European Parliament of turning the the institution into a "a tool of...propaganda of a bloody terrorist organization" in protest at a Brussels photo exhibition.
The exhibition of photos by Austrian anthropologist Thomas Schmidinger took place on the premises of the European Parliament building in the Belgian capital, hosted by Josef Weidenholzer, vice-president of the parliament's Progressive Alliance of Socialists and Democrats. The exhibition focuses on life in Rojava, the Kurdish region of northern Syria that has aspirations for autonomy.
According to a statement by the Turkish Ministry of Foreign Affairs, however, the exhibition also features photos of Kurdish militant groups linked to the Kurdish Socialist Worker's (PKK) party, designated a terrorist organisation by Ankara.
"We condemn the opening of a photo exhibition at the European Parliament featuring the leader of the PKK terrorist organization and the terrorist members of the PYD, which is PKK's Syrian offshoot," the statement said, referring to PKK leader Abdullah Ocalan.
The Foreign Ministry also told MEPs it considered PKK displays as offensive as images of Islamist militant groups in the region such as Islamic State (ISIS) also known by the Arab abbreviation Daesh.
"Both Daesh and PKK are terrorist organizations," the statement read. "Choosing one terrorist organization over the other is disrespect to the memory of all the victims of terrorism."
Meanwhile Ibrahim Kalin, spokesman for Turkish President Recep Tayyip Erdoğan, also condemned the exhibition on Tuesday night.
"Making propaganda of terror organizations that target Turkish nationals every day under the roof of the European Parliament is unacceptable," Kalin told Turkish newspaper Hurriyet. Instead he told MEPs that they should now hold similar exhibitions featuring Islamist militant group the al-Nusra Front, Hezbollah or the Bashar al-Assad regime in Syria.
Turkey, like the U.S.-led alliance and the pro-Assad Russian armed forces, are carrying out airstrikes in Syria, however, they have focused many of the hits on Kurdish targets fighting ISIS, whereas other air forces have focused mainly on ISIS.