EU Draws Plans as UK Debates Post-Brexit Relationship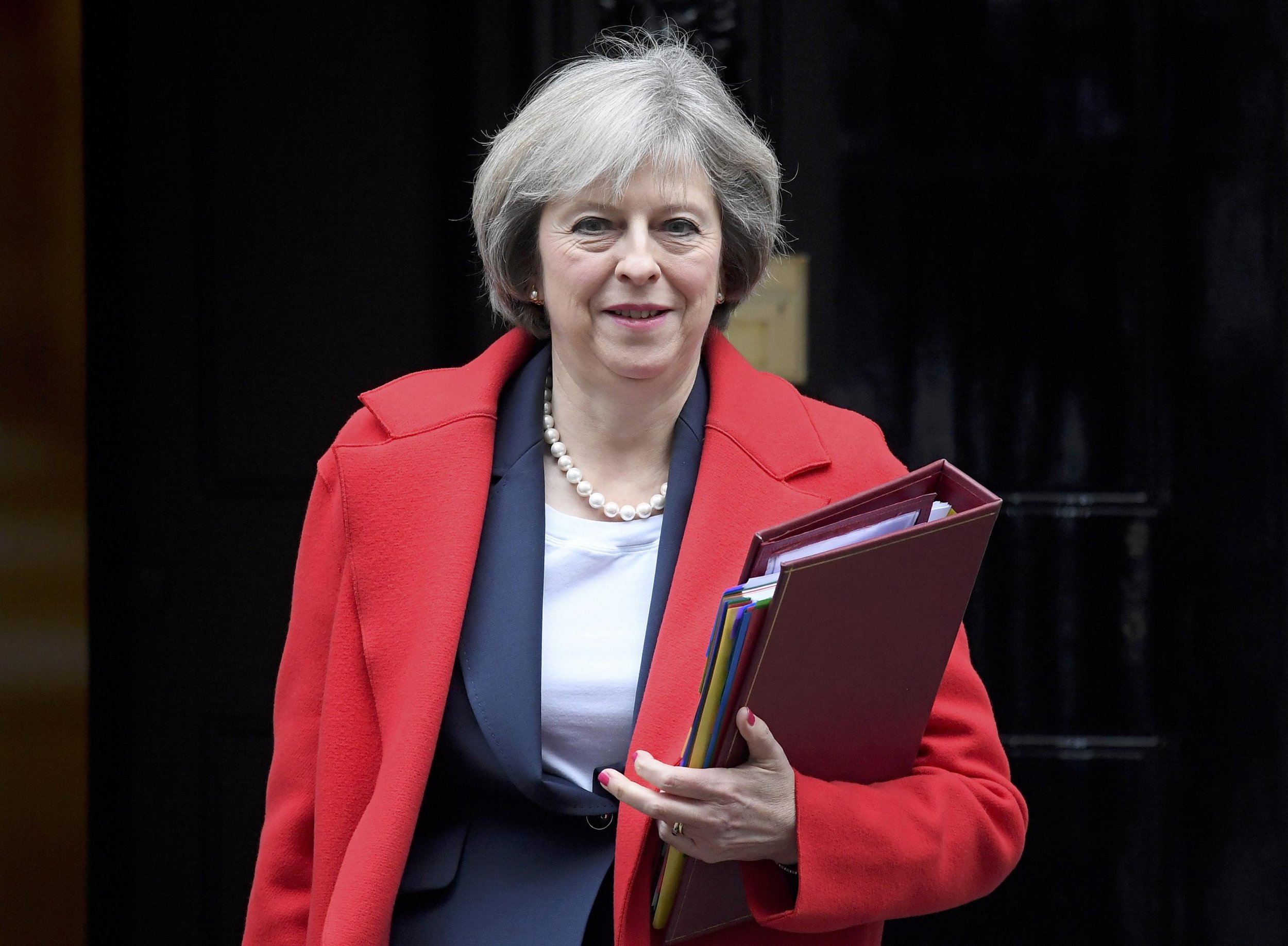 Senior officials from Britain's EU partners gather next week to coordinate plans for looming Brexit negotiations with Prime Minister Theresa May—but they can do little in detail until London works out what it wants.
Michel Barnier, the French former minister who will lead the negotiations for the European Commission, will host Tuesday's follow-up "seminar" after meetings in Brussels last week with the 27 other member states, which several officials and diplomats involved said revealed a striking degree of unity.
The main aim has been to clarify the structures the EU uses to negotiate once May delivers a letter—she says by late March—to trigger withdrawal under EU treaty Article 50. But Brussels officials stress that until May's ministers agree among themselves what they want, little can be said on the detail of the process. Barnier aims to deliver a consensus outline of the EU's view in a month or two.
"It's not easy to check for the moment what the British interest is, really," the conservative leader in the European Parliament, Manfred Weber, said this week after a brief first meeting with May's Brexit negotiator David Davis.
Davis also met Barnier but disclosed no clear demands. That leaves EU negotiators preparing for effectively three different sets of talks, which at times will have to run in parallel:
First, a withdrawal treaty should be completed within two years. It should divide up EU debts and assets, agree the status of laws applying to citizens and companies, borders, notably on the island of Ireland, and other matters needing legal clarity.
Second, during the two years, negotiators want to settle how everything else will work after Brexit Day. Since a full, new treaty relationship may take many more years to negotiate, that will entail some kind of transitional arrangement.
Assuring business leaders they would not fall off a legal "cliff edge" in 2019, May gave her clearest signal yet this week that she is thinking of a transitional deal. But EU officials say the type of transition needed will depend on how London sees its ultimate new relationship with the bloc—still a mystery.
SEQUENCING DEALS
A third stage of negotiations, on a final deal, may have to wait until Britain is out. But there must be one shared view beforehand of how it should look, to shape the transition:
"If there is political understanding of what the future relationship will be, we can define what the transitional deal will be. But if we have no idea, it won't work," one EU official said.
"The whole issue of bridges and transitions will be pretty tricky. If you want to avoid disruption this will be ... key."
If all London wants is free trade with the bloc, the transition could be very simple, designed mainly to avoid imposing tariffs on goods that would later be scrapped. If it wants more, then the transition will have to be more complex.
Negotiators in Brussels are also keen to remind Britons that they cannot take for granted that negotiations will follow a predictable course.
Both sides recognize a risk that they might never even get off the ground if May presents unfeasible demands. That would put Britain on course for a bumpy, sharp exit.
Dutch Finance Minister Jeroen Dijsselbloem, who also runs euro zone affairs, told the BBC this month that some British leaders, including Foreign Secretary Boris Johnson, were misleading people in suggesting Britain could retain much of the economic benefit of ties to the continent while quitting the EU.
"He's saying things that are intellectually impossible, politically unavailable," Dijsselbloem said, reflecting a broad view on the continent that Britain must be held to tough terms if the already battered Union is not to face further desertions.
In another BBC interview, Maltese Prime Minister Joseph Muscat, whose country will chair EU ministerial meetings next year, said on Friday: "We want a fair deal for the UK but that kind of fair deal can't translate itself into a superior deal."