EU Pledges $2.2 Billion to Rebuild War-Torn Central African Republic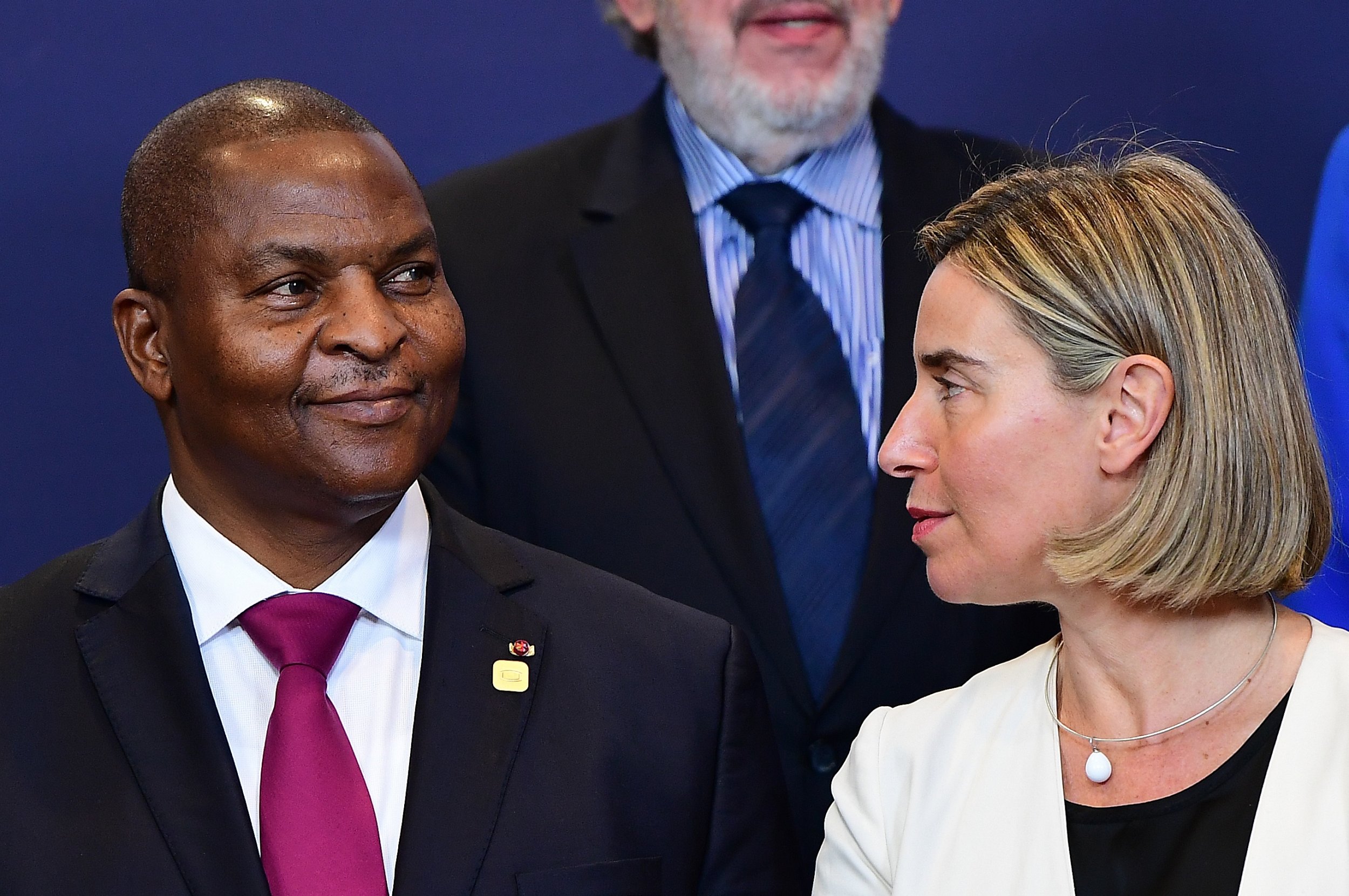 European donors have pledged 2.06 billion euros ($2.2 billion) to help rebuild war-torn Central African Republic (CAR), which is struggling to emerge from three years of ethnic conflict.
The European Union and CAR government held an international conference in Brussels on Thursday, where the country's recently-elected president Faustin-Archange Touadéra laid out his plans for restoring security and peace to CAR, one of the world's poorest countries.
CAR plunged into conflict in 2013 when a mainly Muslim rebel alliance, called the Séléka, ousted former president François Bozizé in a coup. In response to the Séléka's takeover, largely Christian militias known as the anti-balaka formed and the rival forces engaged in tit-for-tat killings.
Touadéra was elected after a largely peaceful vote in December 2015. But there has been a recent resurgence in violence in the country: former Séléka fighters clashed with United Nations peacekeepers in northern CAR in October, leaving 30 people dead. France has also begun withdrawing 2,000 of its troops stationed in CAR, leaving security in the hands of a U.N. peacekeeping force blighted by allegations of sexual abuse.
The CAR president had urged donors to be generous at the conference, saying that the situation in his country was "difficult but it is not a lost cause." The CAR recovery plan estimated that the country would need more than $3 billion over the next five years to restart the economy, deploy public administration across the country and disarm militias.
The donations will be administered across the next five years. EU foreign affairs chief Federica Mogherini said that the bloc would support CAR on its path to "sustainable growth, deep reforms and national reconciliation."
"Central African Republic has come a long way over the past three years. Despite the challenges, its citizens have shown their will to move beyond the crisis and start anew," said Mogherini.
With an estimated GDP per capita of $307 per year, CAR is currently ranked as the second-poorest country in the world, behind Burundi. Almost 500,000 Central Africans have been made refugees by the conflict, and a further 420,000 are displaced within the country itself.