Dutch Newspaper Begs Brits to Stay in EU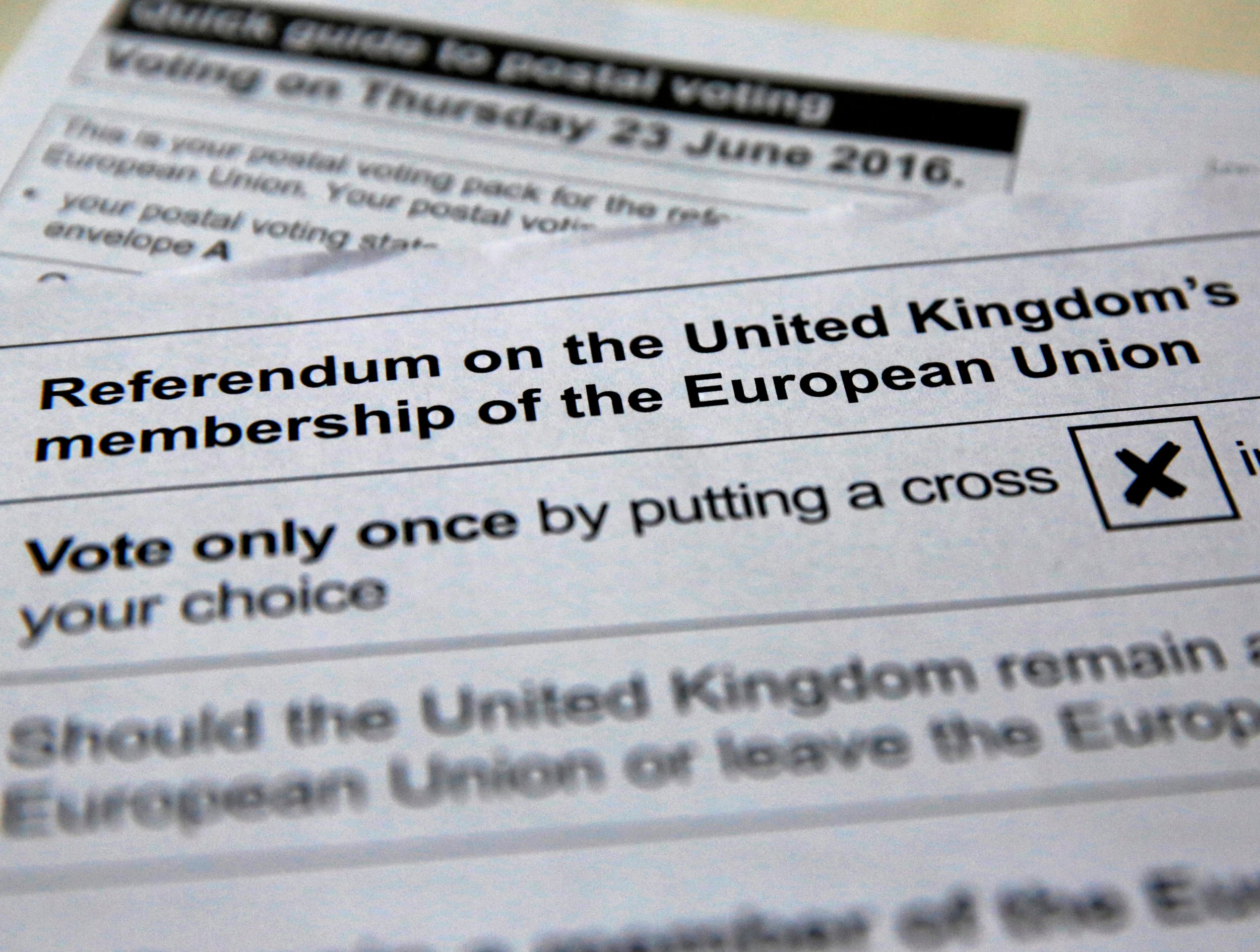 "This is your neighbour calling. Please don't leave us."
So read an open letter to Britain in the Dutch daily Algemeen Dagblad on Wednesday, running inside an issue whose front page was bedecked with a Union Jack flag and plastered with a plea that Britain should not vote for Brexit in its upcoming EU referendum: "Don't leave me this way."
The paper said that the U.K. and the Netherlands were united by a love of British culture such as the Beatles, Bridget Jones and EastEnders , English language site DutchNews reported. "Many of us know Monty Python 's Dead Parrot sketch by heart," it said.
The EU without the U.K. would be "bitter" like "tea without milk," the paper said.
It came as the German newspaper Zeit announced on Twitter that it was "raising the Union Jack," placing the flag alongside a heart on its masthead. But Britain's biggest newspaper The Sun on Wednesday announced it was backing the anti-EU campaign.
The full letter in Algemeen Dagblad reads:
"Britain hello, This is your neighbour calling. Please do not leave us.
"Of course, there will always be a Great Britain, anchored only 20 miles from the continent.
"England, Scotland, Wales and Northern Ireland, we feel at ease in your amazing country.
"Since our King William III (of Orange) married your Queen Mary II (of England), we have been related anyway.
"Nobody in Europe appreciates your culture more than we do. The Beatles, Bridget Jones , One Direction, EastEnders , Brideshead Revisited fame, we love it all. Many of us know Monty Python's Dead Parrot sketch by heart.
"We admire your stiff upper lip. And every year we remember, with the greatest respect, all those who have fallen to liberate our country.
"Now you are thinking of leaving us. Sailing out your floating country towards distant shores, so says your largest newspaper, The Sun .
"Talking as a Dutch uncle, we have to tell you this is not a good idea. We not only love you, we need you.
"Who else supports us in keeping some common sense on this turbulent continent of ours?
"An EU without the UK would be like tea without milk. Bitter. So please, stay. Stay with us."