Is This the Most Bizarre Brexit Conspiracy Theory Yet?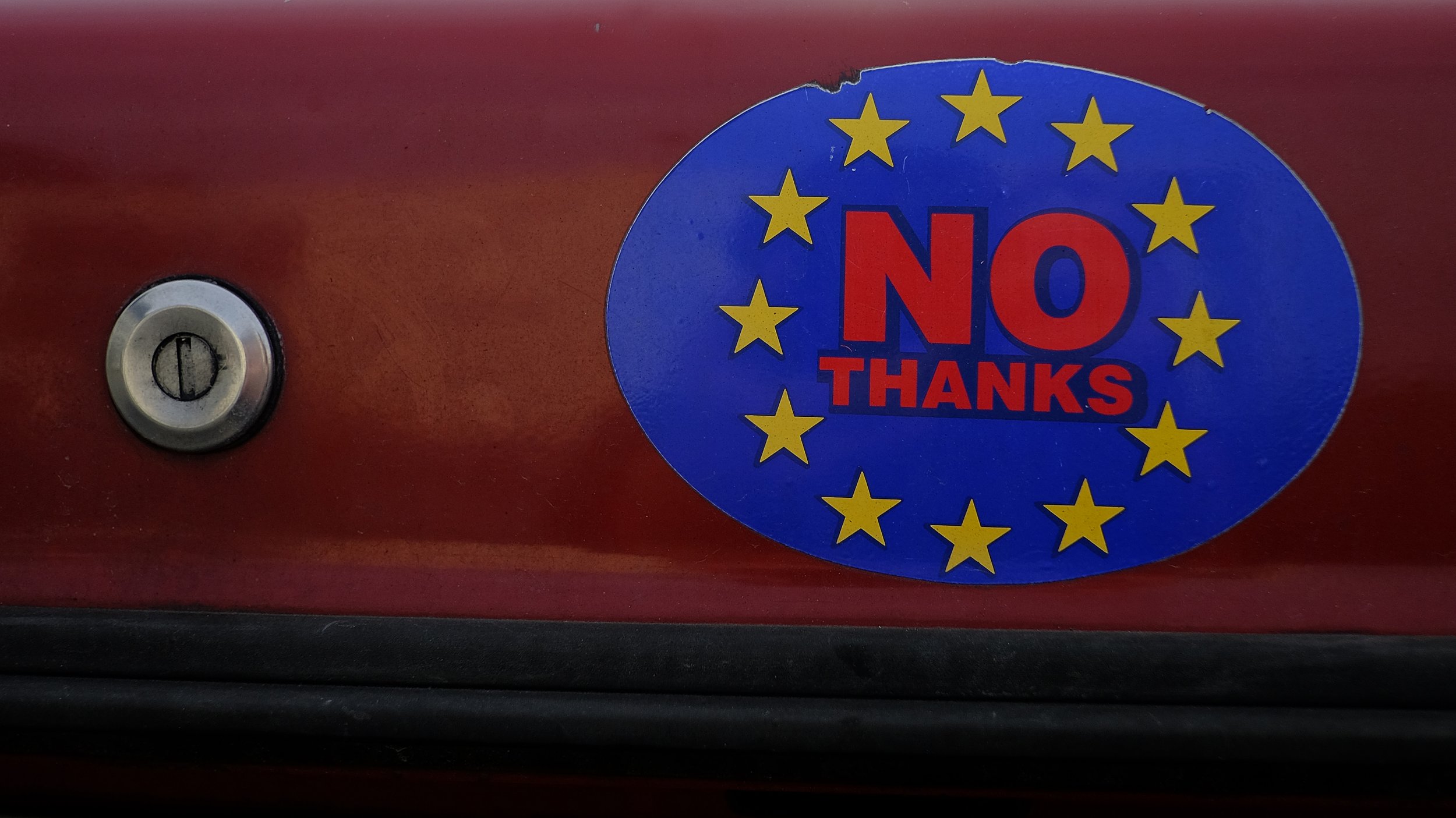 Elites! Experts! Eurocrats! They're all in it together, aren't they? Waving their knowledge around as they tell us to Remain in the EU. Almost as if there's…a conspiracy.
A YouGov poll published Tuesday highlights the distinctly conspiracist line of thought among many voters ahead of Thursday's referendum. LBC Radio, which commissioned the survey, reported that 28 percent of supporters of the "Leave" campaign think that the government is working with the security agency MI5 to rig the vote. Some 16 percent of "Remain" supporters think the same.
Campaigners have in many cases encouraged wanton speculation, and questioned the motives of pretty much anyone in any position of power.
When the voter registration deadline in early June was extended because the government site crashed, the Brexit-backing Spectator reported that senior "Leave" campaigners suspected someone had introduced the flaw deliberately.
And when EU nationals living in Britain were sent polling cards in error (they can vote in local elections, but not in the referendum), leading Brexit campaigner Dan Hannan MEP got very suspicious:
In April, when the Electoral Commission granted the official out campaign designation to Vote Leave, the group supported by Boris Johnson and Michael Gove, their rival group Leave.EU smelled a rat. "We think it's a political stitch-up," the group's spokesperson Andy Wigmore told the Huffington Post.
It's easy to dismiss these conspiracy theories, and they can provide comic relief in the middle of a long and torturous campaign. But this referendum race—in which leading cabinet ministers have suggested the public should ignore experts, and government ministers on both sides of the argument have accused each other of lying—will leave a legacy.
YouGov recently asked voters on each side who they trusted on the referendum. The results make grim reading:
There's been a lot of talk about "post-truth politics" during the campaign. After it's over, it's on everyone to make sure that doesn't turn into a post-trust electorate.