EU Referendum: How Keith's 93-Year-Old Mum Became a Twitter Star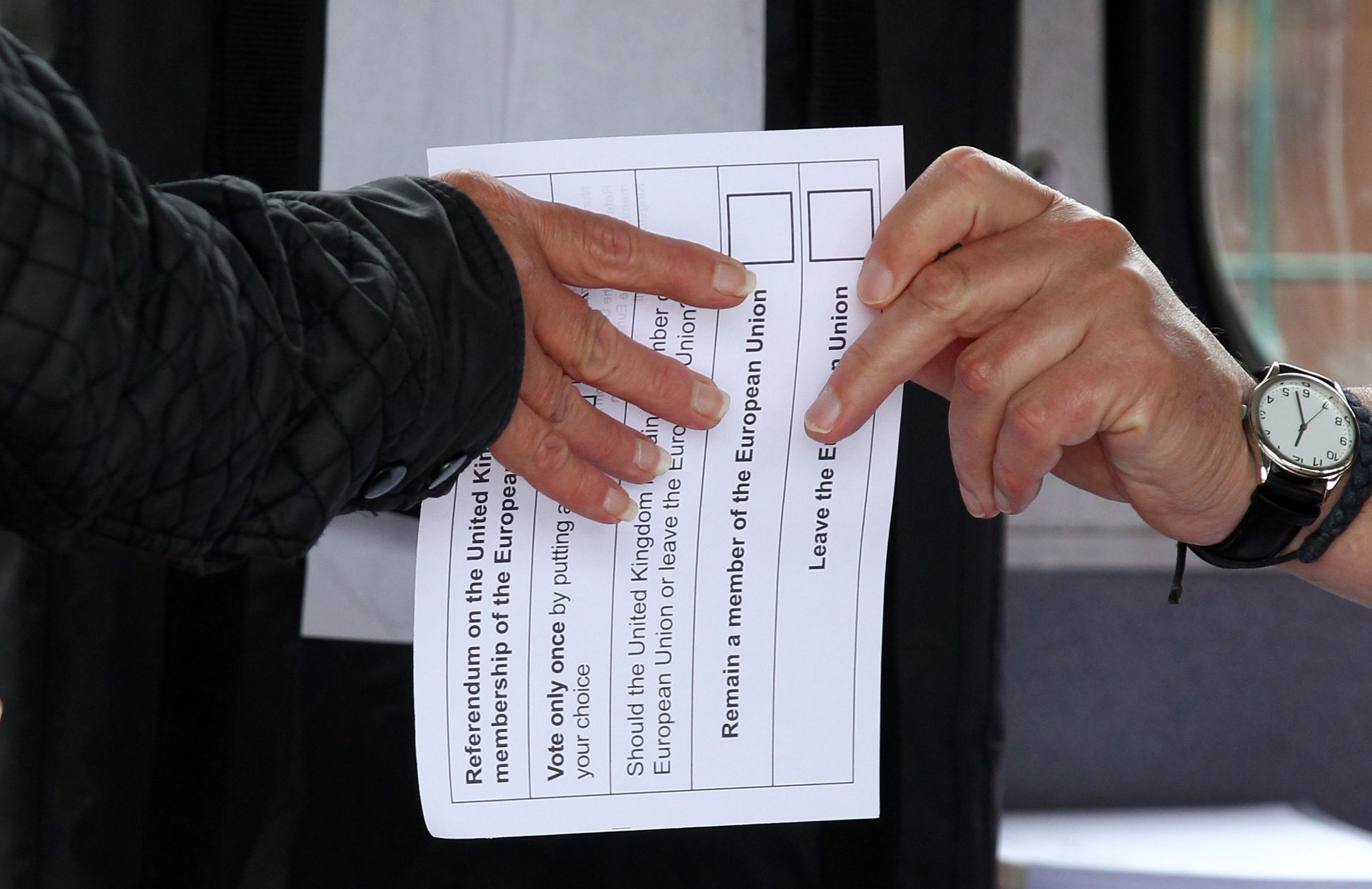 A 93-year-old woman became the unlikely focal point of the EU referendum debate on social media today. The elderly lady, otherwise known as Keith Adams's mum, allegedly shouted "Which box for out?" in a polling booth. Her son took to Twitter to tell the world what happened, and the response was remarkable. Even Lord Ashcroft, former deputy chairman of the Conservative Party and campaigner for Vote Leave, retweeted Keith.
The tweet received over 4,000 likes, and the hashtag #KeithsMum soon went viral. Hundreds of users came up with their own joke versions of the incident, inventing other questions the 93-year-old could have asked. Everything from cats to the illuminati featured in people's tweets.
Even Tony Blair was mentioned in a tweet, photoshopped by a user so that the former British prime minister appears to be holding a banner reading: "Just took 93-year-old mum to vote, she's registered blind. In a loud voice, she said, "was that war even legal Tony? A cheer went up from waiting voters."
Some Twitter users accused Keith of lying, saying that blind voters used Braille to vote. However, Keith responded to people's scepticism, explaining that his mum has a condition called macular degeneration, which means she has limited sight. He subsequently expressed disappointment that he had been "trolled" on social media.
Keith and his 93-year-old mother are both Leave supporters.