UKIP Leader Nigel Farage: 'The Euroskeptic Genie is Out of the Bottle'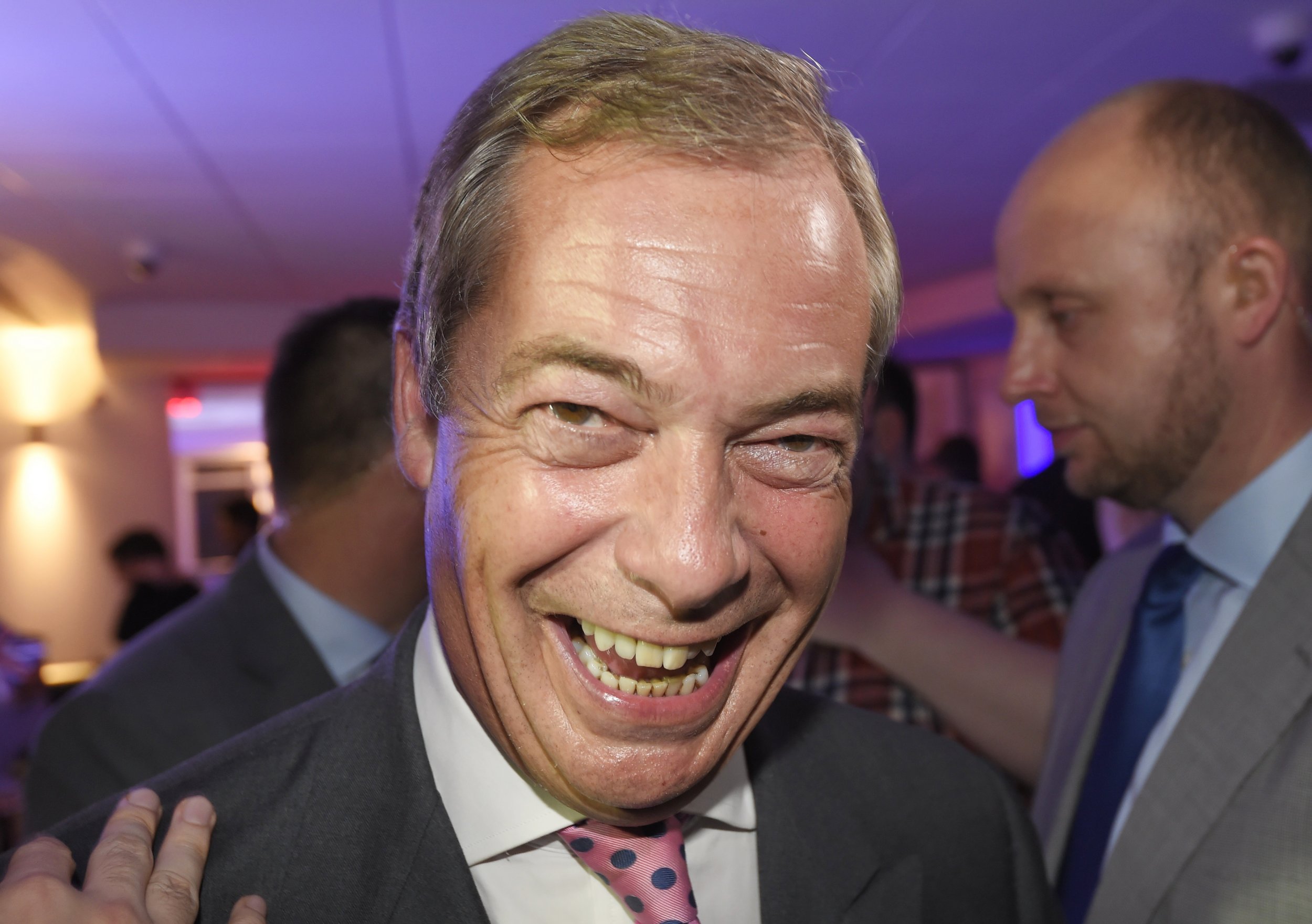 UKIP Leader Nigel Farage: 'The Euroskeptic genie is out of the bottle'
As the results trickle in for the EU referendum, a party is underway in Westminster. On the 29th floor of Millbank Tower, Leave.EU—the unofficial campaign to leave Europe—is quaffing pink champagne and hoping for a victory.
Just after midnight, things for the campaign looked positive. The city of Sunderland in north east England, which pollsters predicted would vote to leave, had left by a majority of 61.3 percent, far higher than expected. As the value of the pound crashed in response, one man at the Millbank Tower party wasn't worried.
Earlier that evening, Nigel Farage, the leader of the United Kingdom Independence Party (UKIP) had told reporters: "The euroskeptic genie is out of the bottle and it will now not be put back."
For 25 years, Farage has campaigned for the U.K. to leave Europe. Though he acknowledged that the leave campaign would probably lose—something that he attributed to the government extending the voter registration deadline by 48 hours—he maintained that the fight wasn't over.
"Whoever wins this battle, one thing I am completely certain of is that we are winning this war," Farage said. He later said that regardless of the result, neither he nor his party were going anywhere.
Farage echoed the views of many in the Leave campaign. Though most pollsters are predicting that remain will win, they are estimating that it will do so by a narrow margin. Pro-Brexiters, among them Farage, have realized that they still have a substantial number of people on their side.
"It looks like tonight maybe just under half, maybe just over half the country, is going to vote for us to leave the European Union," Farage said.
But the UKIP leader has support from outside Europe as well. At the Leave.EU party were campaigners from the Netherlands who are hoping for a referendum of their own.
On Wednesday, Marine Le Pen, leader of France's Front National party said if she became president, she would also push for France to leave Europe.
"The biggest change from this referendum is not what has happened in the United Kingdom," Farage said. "It is what has happened across the rest of the European Union. We now see in Denmark, in the Netherlands and even in Italy up to about 50 percent of those populations want to leave the European Union."
Whatever the results from the U.K.'s referendum, it seems that its consequences will be far-reaching. One thing that analysts can agree on is that the future of the European Union is looking decidedly unstable.
See Newsweek's live video from the Leave.EU party here.