Hungarian Camerawoman Who Kicked Refugees Sentenced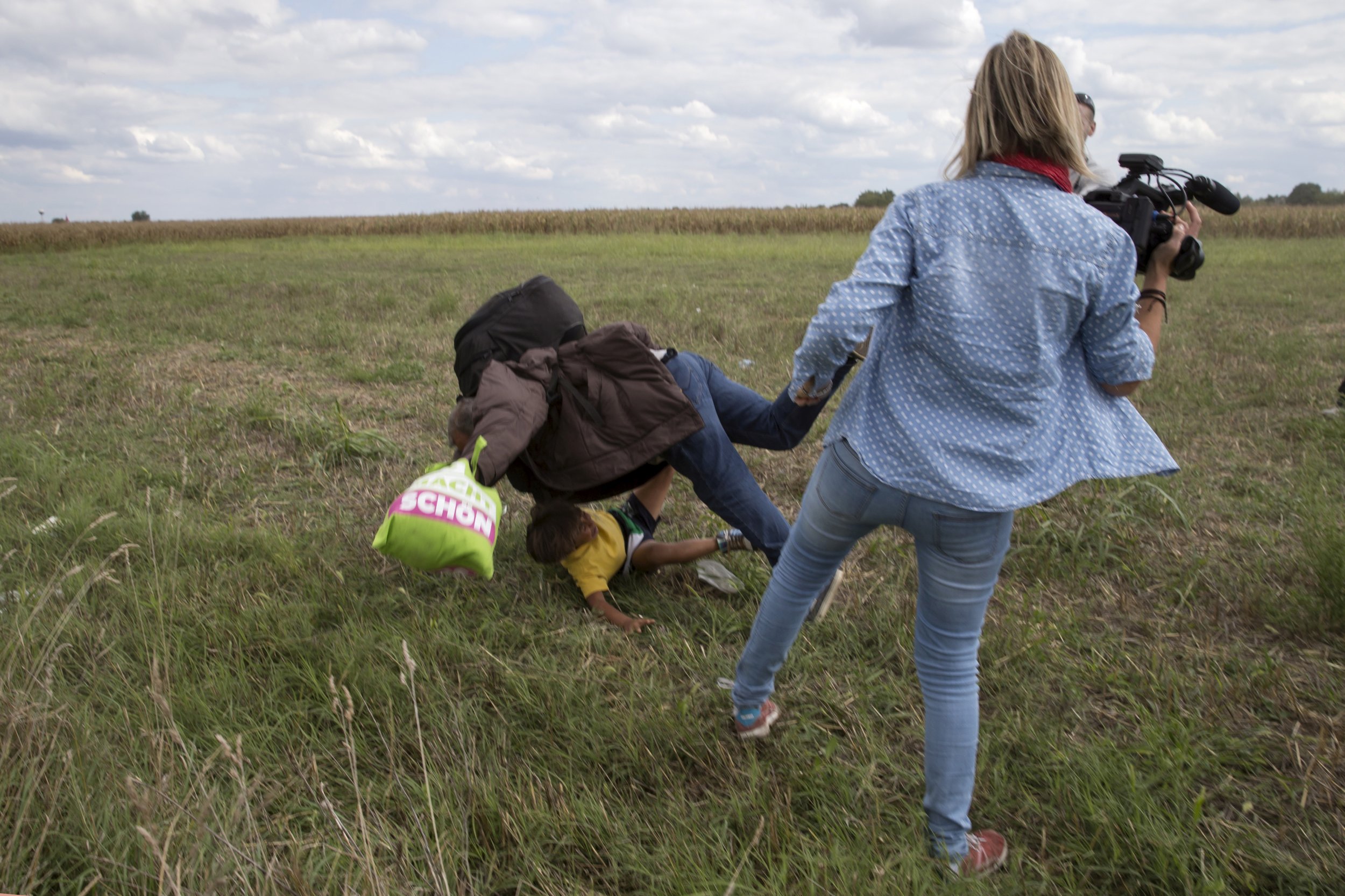 A judge has sentenced a Hungarian woman caught on film kicking refugees.
Petra Laszlo was filming refugees in 2015 as they broke through a police cordon near the Hungary-Serbia border when she was seen kicking two people as they fled police, including a young girl. She also appeared to trip up a man carrying a child.
Judge Illes Nanasi said Laszlo's actions "ran counter to societal norms," and dismissed her lawyer's contention that she was trying to protect herself, the BBC reported.
She will serve three years' probation for disorderly conduct.
Laszlo, who appeared in court via a video link, said she had received threats since the incident and had been the victim of a "hate campaign."
She lost her job at the right-wing TV channel N1TV after the footage emerged.
Hungary has been a political flashpoint in the refugee crisis which has engulfed Europe since 2014. Last year, a referendum was held in which voters rejected quotas that would see them accept more refugees from other EU states.
Hungarian Camerawoman Who Kicked Refugees Sentenced | World