Greece Begins Refugee Deportations Under Controversial EU-Turkey Deal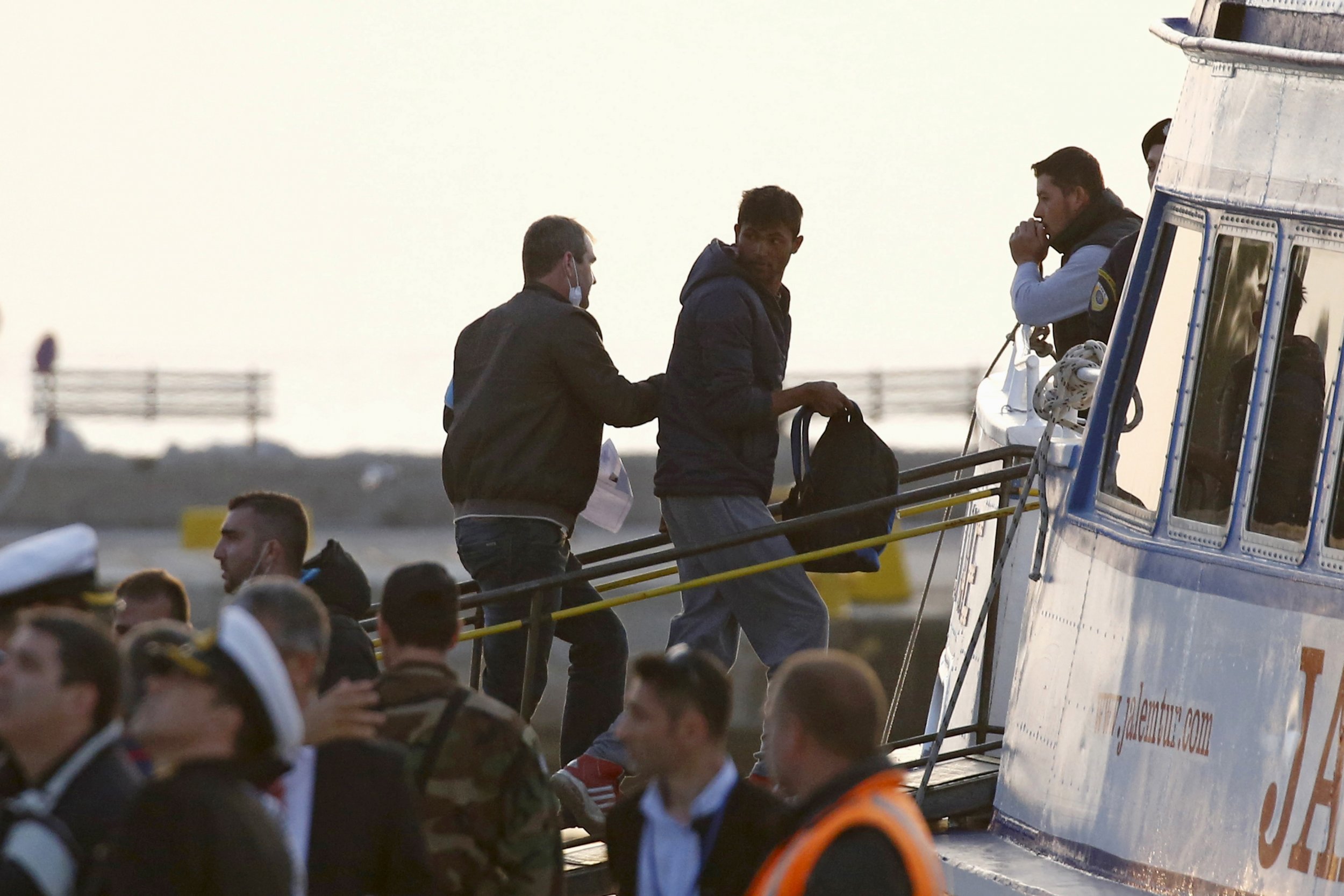 Greece has begun the first deportations of refugees to Turkey as part of an EU plan to reduce migration to Europe. Early Monday, refugees took ferries from the Greek island of Lesbos to Dikili, a town in western Turkey. Human rights groups have criticized the deal between the EU and Turkey and have voiced concerns that neither Turkey nor Greece is prepared to deal with the deportation of hundreds of refugees.
Ankara has said it expects to receive 500 refugees. A spokesman for the EU border agency Frontex told the BBC that 131 people have already left Lesbos, the majority of Pakistani origin. Others will leave from the Greek island of Chios. Some refugees, however, have said they were unaware that they could be deported. Currently, 4,000 people are being detained on Lesbos.
The deal stipulates that refugees, who have arrived illegally in Greece after March 20, will be deported if they do not apply for asylum or the claim is rejected, USA Today reports. The EU has agreed, however that for every deported Syrian person, it will grant asylum to another Syrian refugee who has made a legitimate asylum application.
In return for accepting the refugees, the EU has given Turkey $3.42 billion in aid as well as lifting visa requirements on Turkish citizens wanting to enter Europe.
Amnesty International, however, is one of several organizations that have slammed the deal, saying that Turkey—which already houses 2.7 million Syrian refugees—won't provide a safe home for asylum-seekers. It has also accused Turkey of sending Syrian refugees back to Syria—something that is illegal under international law. Ankara denies that it has done this.