Second Wave of Refugees Deported from Greece to Turkey Amid Protests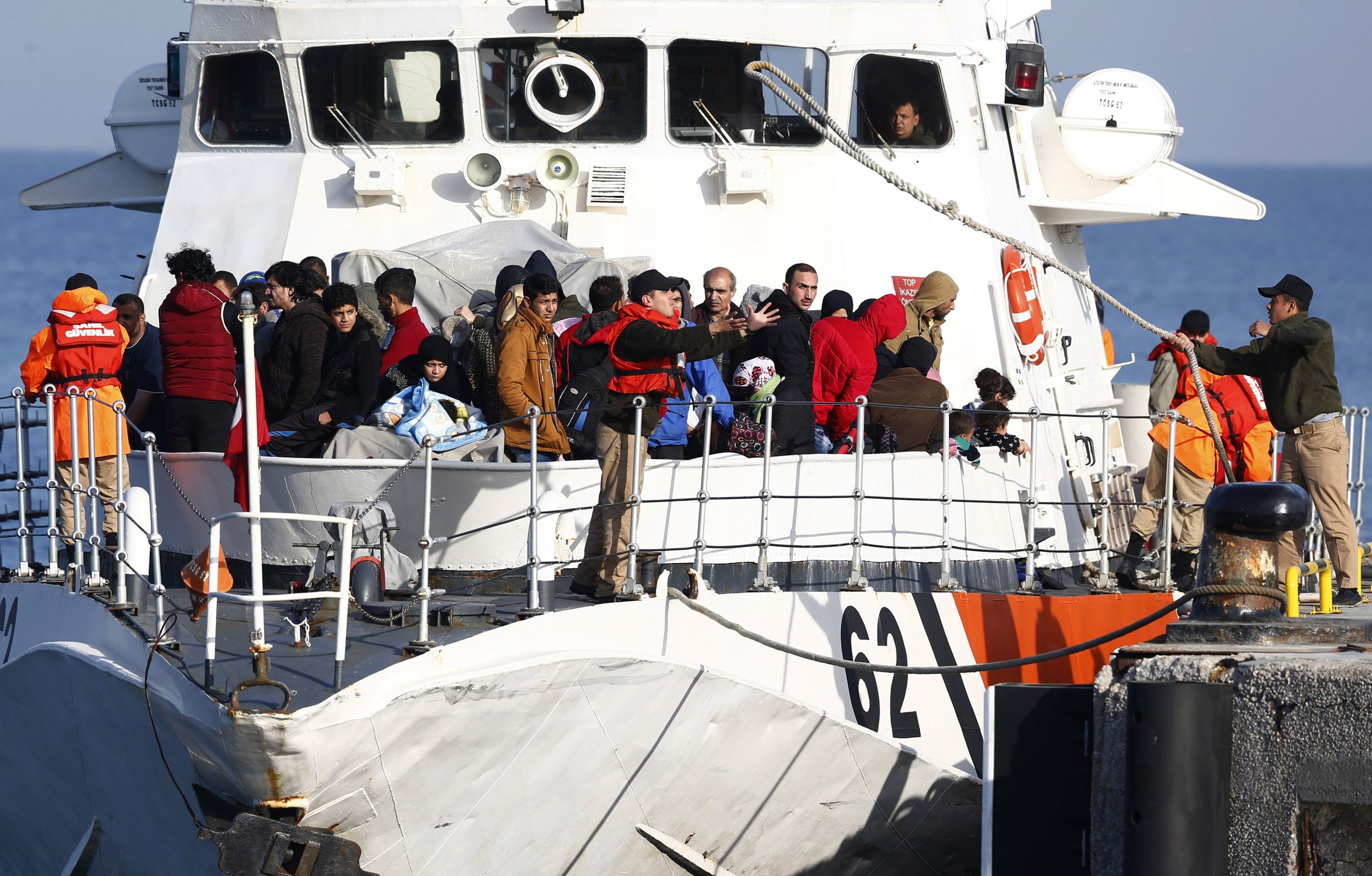 A second wave of refugee deportations is underway as part of a controversial EU-Turkey deal. Greek officials shipped 45 Pakistani asylum-seekers back to Turkey from the island of Lesbos. They join around 200 other refugees who were deported Monday. The ferries, bound for Turkey, were supposed to sail throughout this week, but an increase in asylum applications in Greece forced them to temporarily pause.
As the ship carrying the 45 men left, three protesters jumped into the sea to try and stop the vessel while others tried to enter the port, the BBC reports. Every deported refugee was accompanied from their camp to the port by a guard from the EU border agency Frontex. Greek officials say that they plan to deport a further 95 asylum-seekers later today.
According to the EU-Turkey deal, refugees who have been in Greece since March 20 and have not claimed asylum or had their claims rejected, will be sent back to Turkey. If the asylum-seeker is a Syrian, he or she will be replaced with a Syrian refugee who has made a legitimate request for shelter. During Monday's deportations, the U.N. found that 13 of 66 refugees shipped back to Turkey had expressed a desire to make an asylum claim, but this was ignored, the Guardian reports.
Turkey will house deported Syrians in refugee camps, while all other nationalities will be sent to deportation centers. In return, the EU is expected to give Ankara a further $3.4 billion in aid, provide its citizens with visa-free travel by the end of June and speed up Turkey's process to joining the EU. However, refugee organizations have warned that Turkey is not a safe place for asylum-seekers to be deported to.