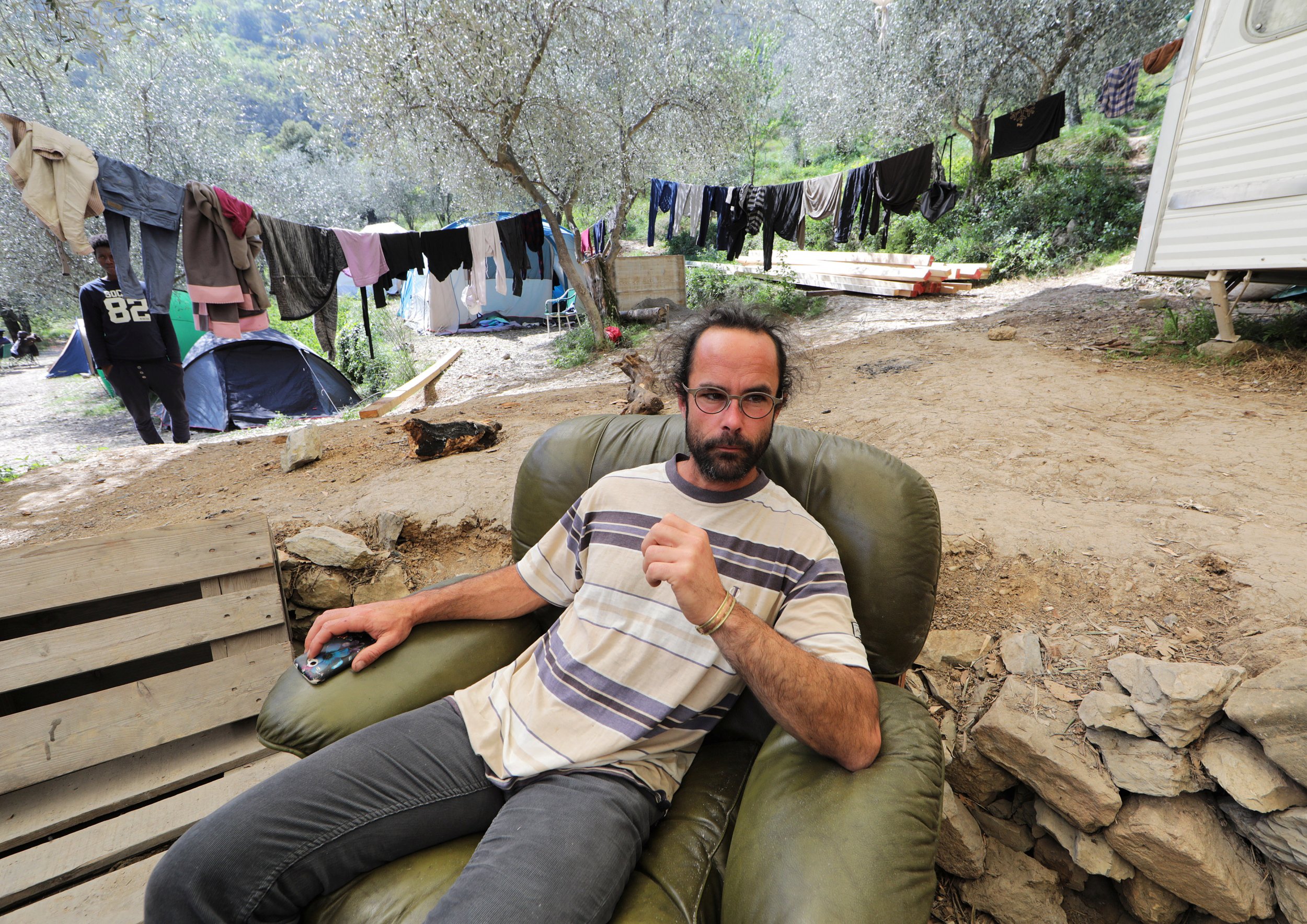 A French farmer who helped smuggle migrants across the border from Italy was handed a four-month suspended jail sentence on Tuesday.
Cédric Herrou hid dozens of migrants in caravans on his farm in the Roya valley in south-east France, helping them to slip past police after they entered France.
He was handed a suspended 3000 euro ($3543) fine in February, but prosecutors argued that this punishment was too lenient, the BBC reported.
Addressing reporters outside the court, Herrou said: "It's the role of a citizen in a democracy to act when the state is failing." A rally in support of his actions is planned by supporters for Tuesday, according to French media.
"I'd like the judiciary to recognise what's happening on the ground in the Roya valley, recognise these asylum seekers. What am I to do, really? Kick these people out?" Herrou added.
He had "no regrets," he said, and "I won't be stopped by threats—quite the opposite."
The farmer counts environmentalist MEP Jose Bove and the Socialist federation of the Alpes-Maritimes region among his backers. The French league of Human Rights released a statement denouncing the authorities who continue "to violate the rights of migrants and refugees."
Migration remains a hot political issue in France, as it does throughout much of continental Europe where recent years have seen hundreds of thousands of refugees and migrants washing up on southern shores after travelling from North Africa and the Middle East.
Many of those who arrive are from sub-Saharan Africa and often faced immense hardship before and during the crossing, but usually do not qualify for asylum unless they have faced persecution in their home country.
French President Emmanuel Macron is currently proposing a new system where France sets up registration points for would-be asylum seekers in Libya, meaning it can process claims before people make the crossing to Europe.