Refugee Rescue Vessel Sent to Help Far-Right, 'Defend Europe' Anti-Migrant Ship at Sea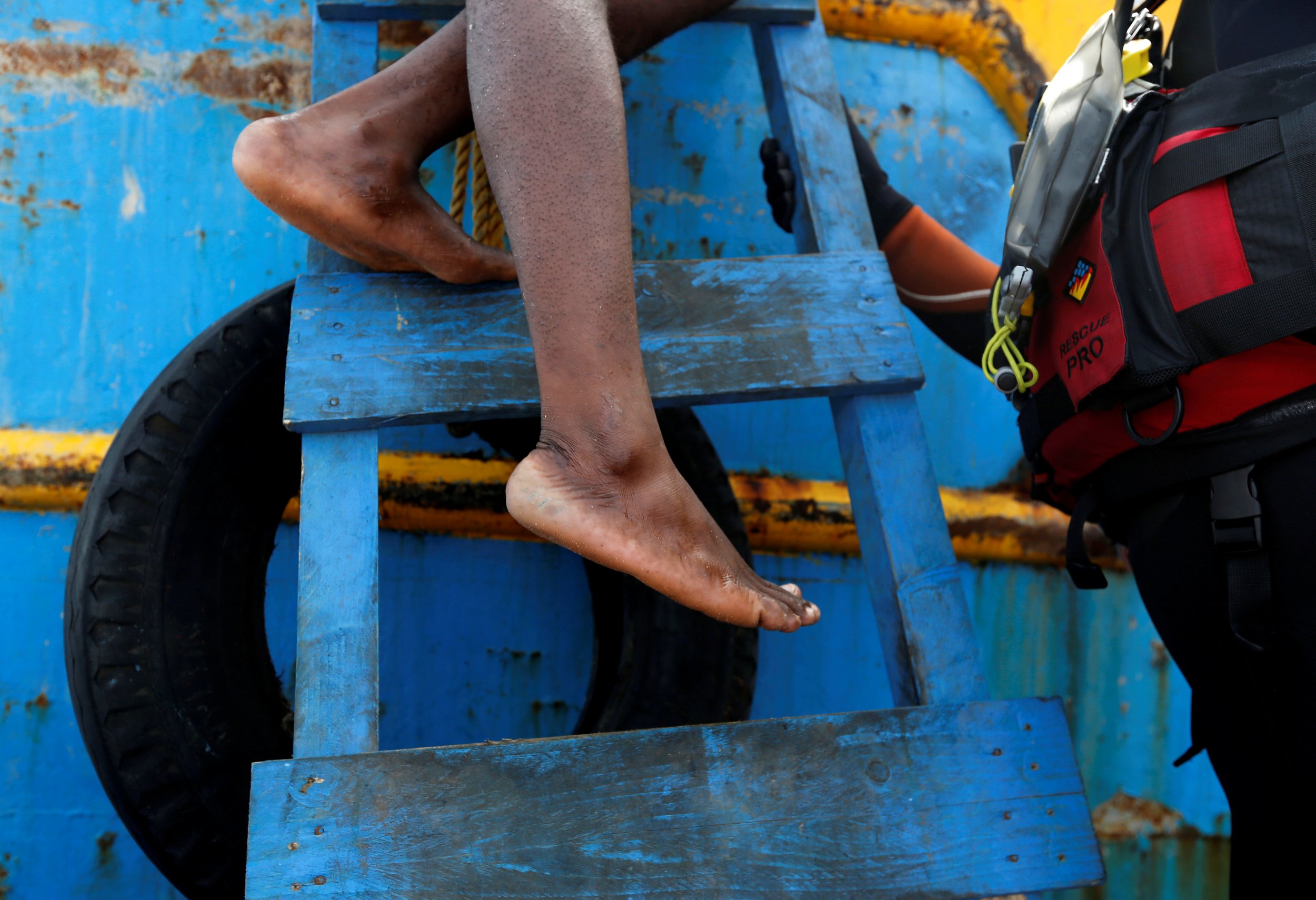 An anti-migrant ship run by far-right activists ran into difficulties at sea—and a refugee rescue ship came to its aid.
Sea-Eye, a refugee rescue group, announced on its Facebook page Friday that it had been contacted by EU authorities saying that the C Star, a ship run by a band of far-right activists calling themselves Defend Europe, was in distress and was unable to move.
After Italian marine rescue services identified Sea-Eye's cutter as the closest vessel, it went to offer assistance to the C Star.
Sea-Eye's chairman, Michael Buschheuer, said in a statement: "To help those who are in distress is the duty of everyone who is at sea—no matter their origins, skin color, religion or views."
Defend Europe then posted its own statement, claiming that reports of trouble were overblown.
"C Star developed a minor technical problem during the night," it said. "In order to rectify before the vessel entered the [search and rescue] zone and navigated close to other vessels, the main engine was stopped.
"This meant that under under [international regulations] the vessel is considered 'not under command.'
"The problem is about to be resolved."
The Defend Europe mission, crewed by "identitarian" right-wingers who are opposed to the influx of refugees and migrants to Europe, aims to observe the work of humanitarian organizations in the Mediterranean Sea, claiming that they collude with people-smugglers.
A spokeswoman for SOS Méditerranée, which operates the Aquarius rescue ship, told Reuters, "Any attempt of interference would endanger the lives of people in need of protection."