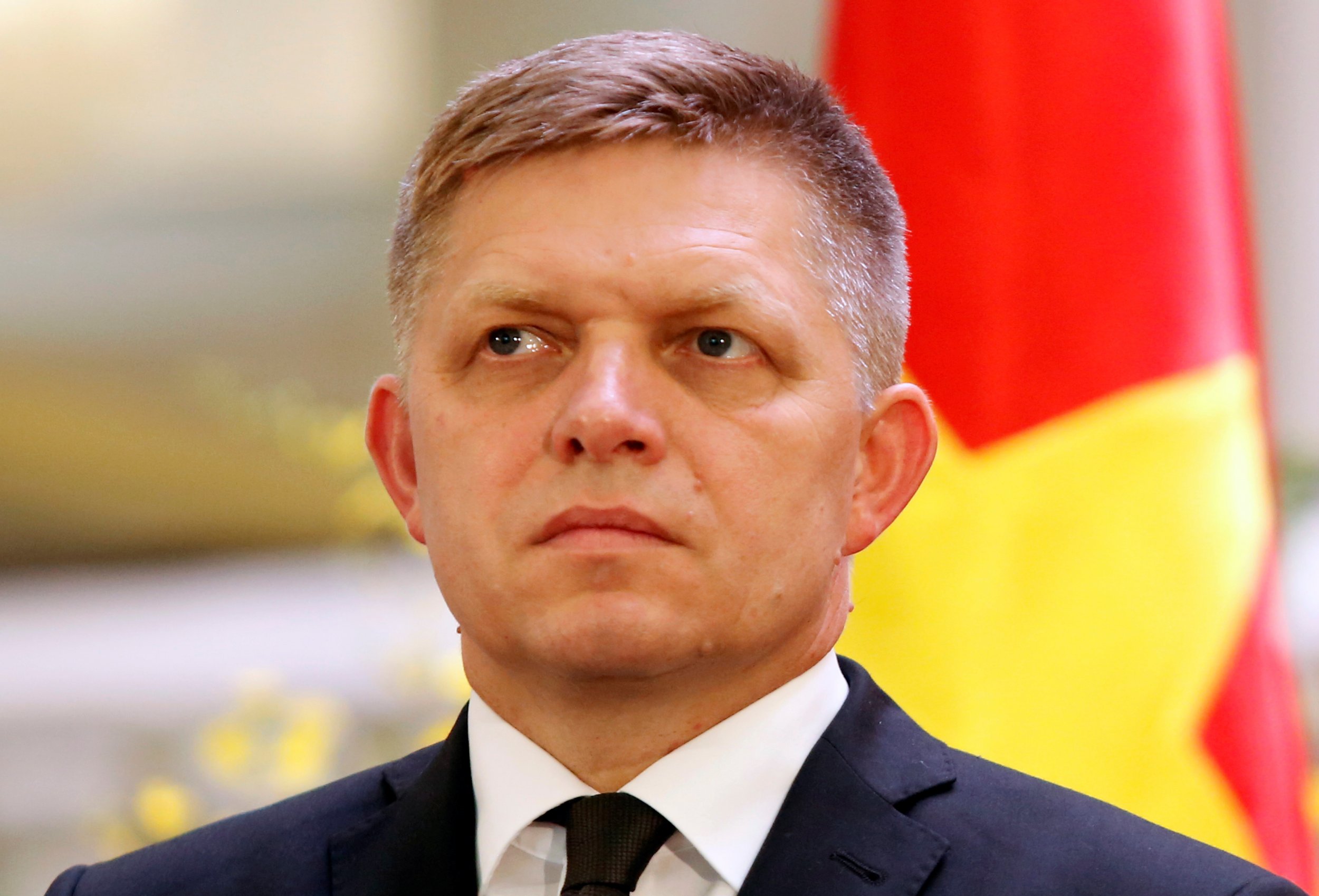 The current holder of the EU's rotating presidency has slammed plans for permanent refugee quotas that would distribute asylum seekers more evenly across the bloc.
Slovakia's Prime Minister Robert Fico said Wednesday that: "Quotas today clearly divide the EU, therefore I think they are politically finished," The Times reported.
Fico was speaking ahead of a referendum on Sunday in Hungary, where voters are expected to reject EU plans for refugee quotas. The "illiberal" Hungarian government, led by Viktor Orban, has campaigned vigorously against the quotas, and open asylum policies more generally.
Despite a struggle to implement a temporary relocation scheme, which since last year has only seen 5,595 people relocated from landing points in Greece and Italy out of a target 106,000, the European Commission wants to introduce some form of permanent quota system. The commission is set to release an updated proposal on Wednesday.
Under the current EU "Dublin regulation" refugee rules, asylum seekers are required to seek sanctuary in the first safe country they reach and there is no system for redistributing them afterwards.
This has led to massive pressure on states like Greece and Italy, and others near the EU's southern and Eastern borders, as huge numbers of refugees have arrived from Africa and the Middle East since 2014.
But quotas are felt by some states to be an over-reach of Brussels' power because it requires national governments to admit people that they otherwise may not have done.
Fico said: "Whoever wants to divide Europe, let them put quotas on the table, who wants to unite Europe, let them come up with a different concept of fight against illegal migration."