EU Rules Let Possible Extremists 'Waltz' Into U.K.: Pro-Brexit Minister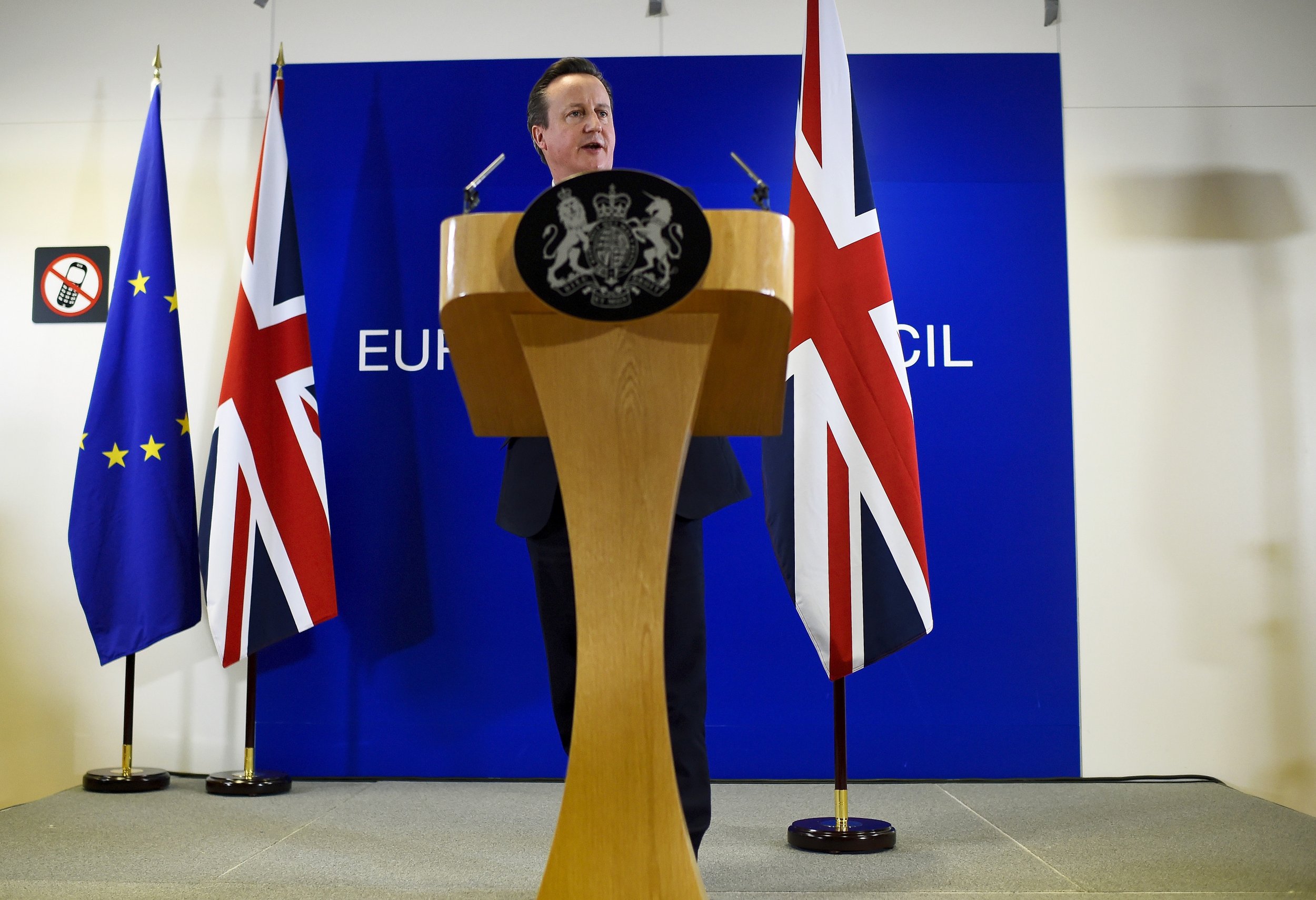 Potential extremists enjoy a "free pass into Britain" due to EU free movement rules, a Euroskeptic justice minister will say, according to British national daily newspaper The Telegraph.
Britons are due to vote on whether or not to exit the EU in a June referendum and opinion remains split, according to polls. A poll by ICM carried out earlier this month showed the "Out" campaign two points ahead.
Dominic Raab, a member for the ruling Conservative Party, is expected to warn in a speech on Wednesday that the reliance on other EU members' decision making on who to let into the union means the U.K. is left unable to bar suspected extremists or serious criminals.
"Crucially for U.K. intelligence agencies, we cannot bar individuals on whom we have sketchy intelligence but reason to believe may be linked to terrorist-related or other serious criminal activity," Raab will say at an event in London. "Or who may have done something which gives rise to questions, such as visiting Syria, without a clear or credible reason."
According to Raab, the EU's requirements for the amount of evidence a state needs to stop someone from entering the U.K. from the free travel area, is "impossibly high."
Not only will Raab argue that this gives "a free pass into Britain to those coming from the EU," but also that it puts increased pressure on U.K. security agencies. "It massively increases the pool of people that need to be monitored by the intelligence agencies," he will add.
"In most countries outside the EU, you can bet that individuals flagged in this way would not waltz through passport control without these doubts or question marks being answered or assuaged."
Raab will also hint at links between EU free travel regulation and the recent attacks in France and Belgium.
"It is too early to accurately assess the extent to which borderless travel facilitated those involved in the Brussels attacks. But, it is undeniable that regaining control over our borders would be a valuable defensive tool in protecting Britain from future terrorist attacks," he is expected to say.
Damian Green, a Conservative MP and former Home Office minister campaigning against Brexit, begs to differ, estimating that since 2010 some 6,000 European citizens have been barred from entering the U.K.
"Once again, the Leave campaign's argument makes no sense. It is a mix of chaos and confusion," Green said in response to The Telegraph's advanced copy of Raab's speech.