EU Urged to Give Safe Passage as More Refugees Die In Mediterranean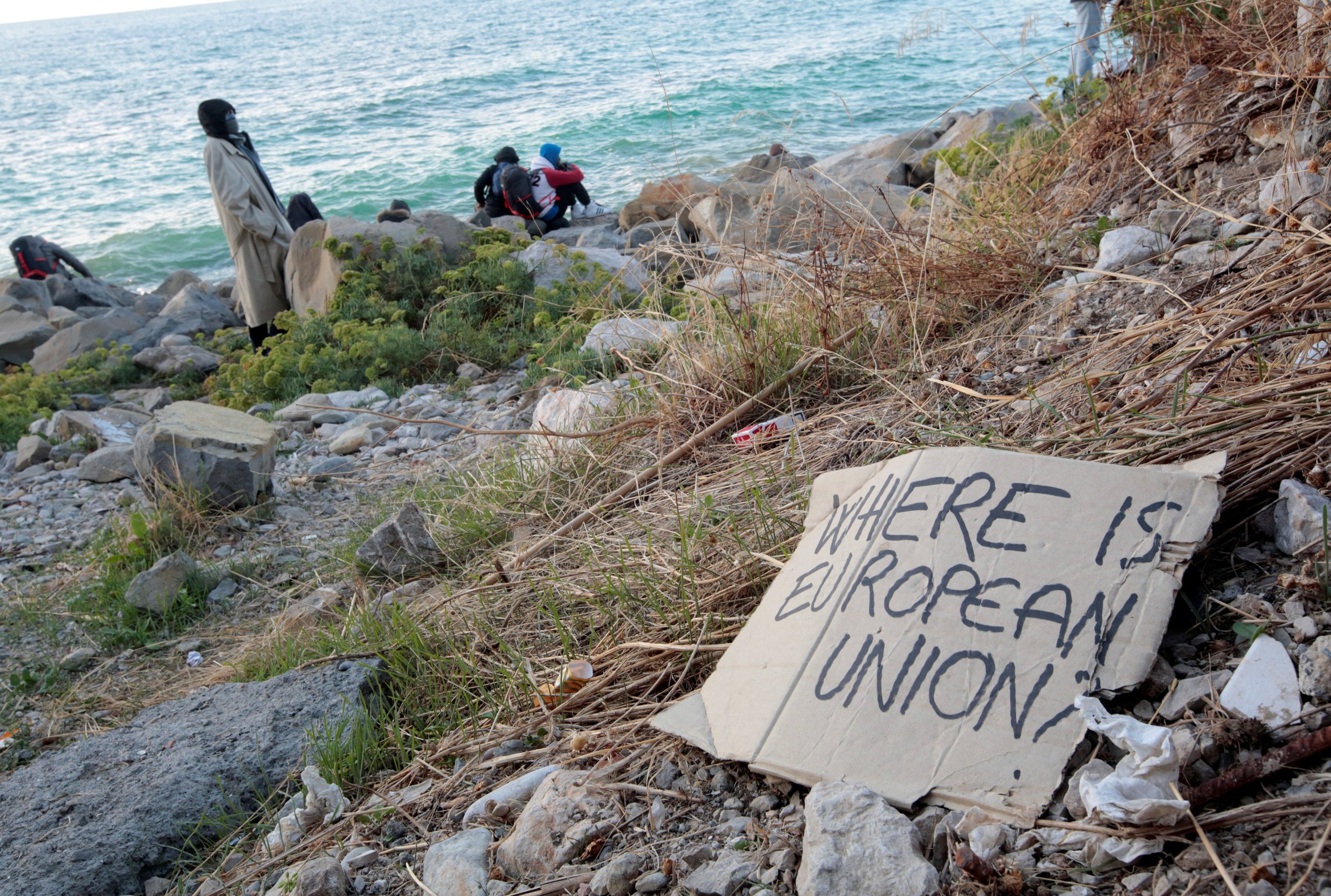 Aid workers have urged the European Union to provide safe passage for refugees before an expected summer spike in migration, following a shipwreck in the Mediterranean.
A boat capsized off the Libyan coast Thursday in an accident that is feared to have left over 30 refugees and migrants dead, while 77 were rescued by EU naval units, the BBC reported.
"It's completely unacceptable that hundreds of people are dying so close to Europe's shores, and as the weather gets warmer more people will attempt the dangerous journey," Leigh Daynes, executive director of Doctors of the World, tells Newsweek in a statement. "Europe's governments must act now to offer safe, legal passage for these vulnerable and desperate people, otherwise who knows how many more appalling events we will witness."
While a deal struck between the EU and Turkey aimed at deporting failed asylum seekers to the latter has—for now—dramatically cut migration flows into Greece, refugees fleeing war-torn countries are still coming to Europe by other routes.
The crossing from Libya to Italy is generally considered to be more dangerous than the crossing from Turkey to Greece. Hundreds of migrants and refugees have died on the crossing already this year.
The Guardian reported that there were early signs that some passengers on the boat were Syrian, with smugglers reportedly urging Syrians to make the crossing from Libya now that it is more difficult to cross to Europe from Turkey.
Thursday's shipwreck was the second tragic event to take place on the route from Libya to Italy this week, with at least five people dying after a boat capsized on Wednesday, also off the Libyan coast.