EU Says Russia Axed South Stream Due to Gazprom's Mounting Debt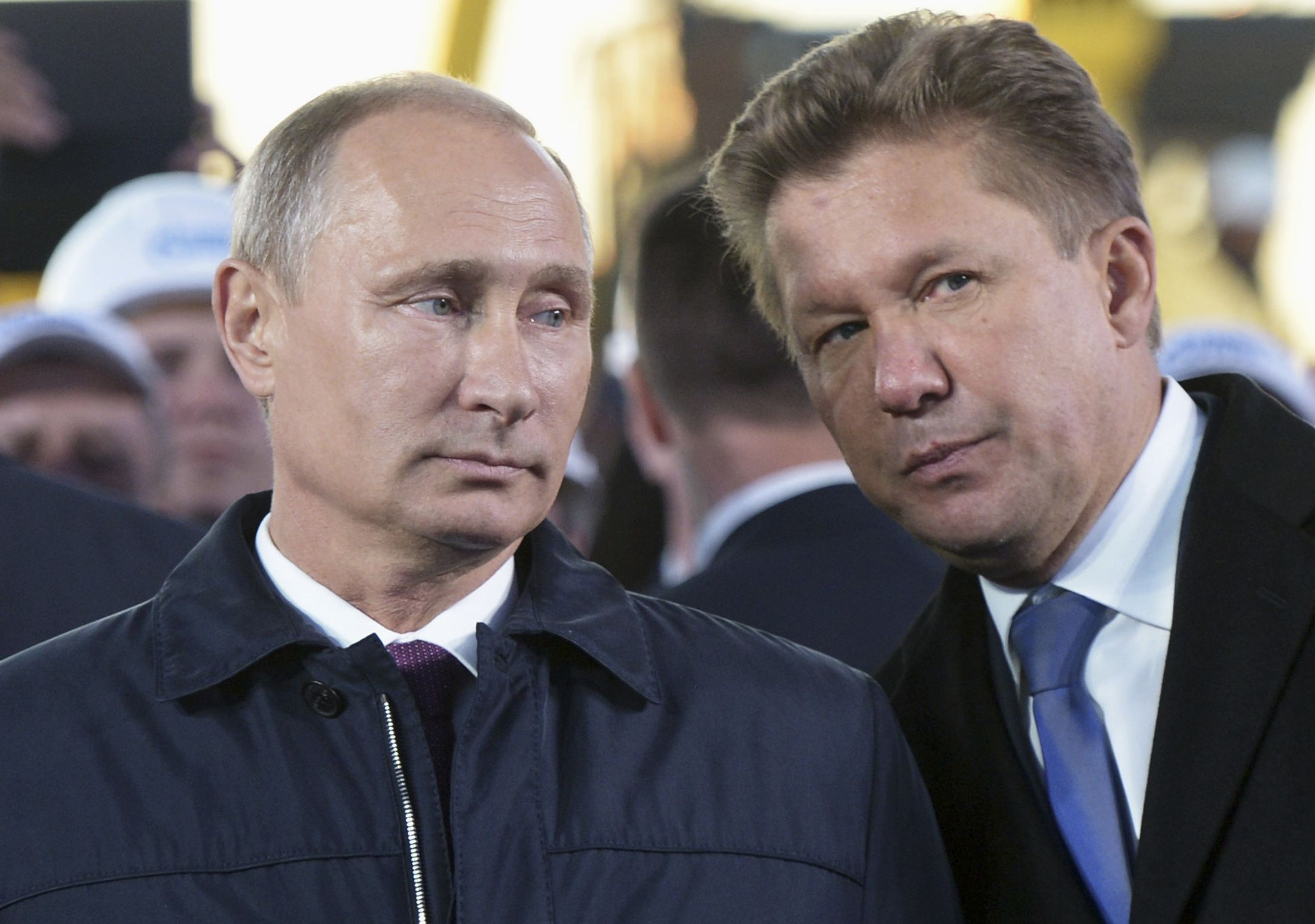 Russia's snap decision on Monday night to abandon building the South Stream gas pipeline to the EU was made because Russia's declining economy has made the project too expensive for the state owned Gazprom, Russian news agency Interfax reported on Tuesday.
On Monday Russian president Vladimir Putin blamed lack of EU cooperation, particularly Bulgaria's refusal to conclusively commit to building the pipeline, for the failure of the deal. Interfax, however, put the move down to high costs.
"Building South Stream has been expensive," an anonymous EU source told Interfax.
"In conditions where the price of oil and gas are falling, the construction of the project has become economically untenable. The project cost Gazprom a lot of money and blaming tiny Bulgaria for collapsing the deal is convenient."
While some have interpreted Putin's announcement as a political move against EU sanctions, others such as Mikhail Korchemkin of East European Gas Analysis have argued Russia simply cannot afford the pipeline.
"Decreasing oil-indexed prices for gas and lower sales are likely to drive Gazprom to the red this year," Korchemkin told Reuters. "Cancellation of the project can reduce Gazprom's negative cash flow in 2014-2017."
Currently the Russian rouble has been plummeting at rates close to the financial crisis of 1998, while the price of its crucial export, oil, has also fallen dramatically.
The economic drop has already forced other government programmes to abandon or delay long term projects in aerospace and defence as the instability of the currency has prevented accurate economic projections.
Today the country's ministries of economy and finance announced they are discussing cutting the budget of the state nuclear sector by up to 10%, varying across individual projects in development until 2020 .
Speaking to press on Tuesday, the European Commission's vice president Kristalina Georgieva also expressed doubt over whether Putin's explanation was genuine.
She explained that throughout the duration of the project Bulgaria's condition for participating in the South Stream pipeline had been in compliance with EU law.
"Russia has long been aware of our stance on the matter and it didn't change yesterday so that cannot be the reason behind the decision [to close South Stream]," Georgieva said.
Shelving South Stream even took Gazprom's partners by surprise as Austria's OMV said it had received no notice about the cancellation, while Germany's Whiteshall told Russia's Tass news agency it cannot comment on the situation until it consults its Russian and European partners.
Bulgaria's president Rosen Plevneliev and minister of economy Bozhidar Lukarski added they have received no official word from Russia explaining Putin's comments and the president denied Putin's claim that Bulgaria stands to lose €400 million a year without South Stream.
The vast majority of Gazprom's exported gas goes to Europe and the alternative route will merely use Turkey as a transit to EU countries, a situation South Stream initially intended to avoid.
On Tuesday, the Russian parliament spoke out in favour of president Putin's comments, and president of the Russian Gas Society Valeriy Yazev from Putin's United Russia party added that South Stream will be put on hold only until "Europe comes to its senses".