EU Targets Africa in Bid to Cut Migration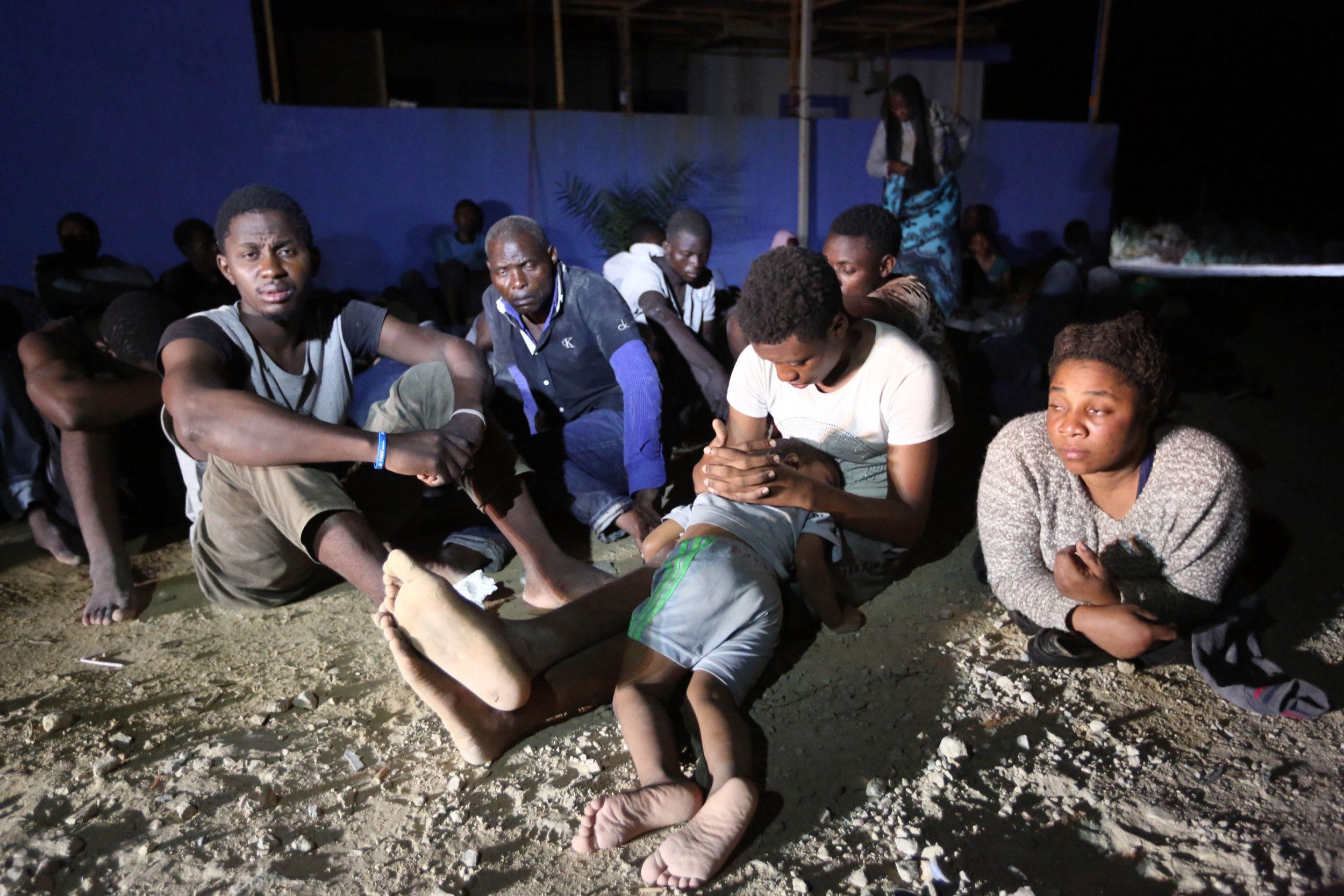 European Union leaders are to press African countries to crack down on irregular migration to the continent by using the "leverage" of trade and development, including foreign aid.
The EU has proposed initial partnerships with five African countries—Ethiopia, Niger, Nigeria, Mali and Senegal—aimed at cutting the flow of migrants crossing the Mediterranean Sea into Italy from Libya, the exit route of most African migrants.
At a Brussels summit Thursday, EU leaders said they wanted so-called "compacts" with the five countries to be ready by spring 2017, in time for the next season when large-scale migration is likely to occur. The statement said that the bloc would "apply the necessary leverage, using all relevant EU policies, instruments and tools, including development and trade" to reduce migrant flows, according to AFP.
The EU has been buoyed by its success in reducing irregular migrant flows via the Eastern Mediterranean route—used mostly by migrants from the Middle East and Afghanistan. The bloc signed a pact with Turkey earlier in 2016 that entailed migrants arriving in Greece would be returned to Turkey if they do not apply for asylum or if their application is rejected.
The number of migrants arriving via the Eastern Mediterranean route has fallen sharply in 2016—more than 170,000 illegal border crossings were recorded between January and September, but almost 900,000 migrants arrived in the EU via the route in 2015, according to EU border agency Frontex. In contrast, almost 130,000 migrants have already used the Central Mediterranean route to enter the EU in 2016—with the highest number coming from Nigeria—while a total of 154,000 entered via the route in the whole of 2015.
The EU is likely to try to implement Turkey-style deals with countries where many African migrants originate from, rather than trying to negotiate a deal at the exit point in Libya, which remains in political turmoil.
An EU policy paper published Thursday suggested that carrot and stick methods would be used to encourage African countries to stem the flow of migrants. The paper said that the EU was ready "to provide greater support to those partner countries which make the greatest efforts, but being ready to draw the consequences if progress falls short," The Guardian reported.
Aid agencies have criticized the EU for conflating the issues of migration and development. Ahead of Thursday's summit, Oxfam urged the EU not to turn into a fortress for would-be migrants.
"The need for development aid and Europe's obligation to alleviate poverty should not be about reducing mobility," said Raphael Shilhav, Oxfam's migration policy adviser in Brussels, Reuters reported.