EU and Turkey Reach Deal to Curb Migrant Flow Amid Erdogan's Hypocrisy Accusations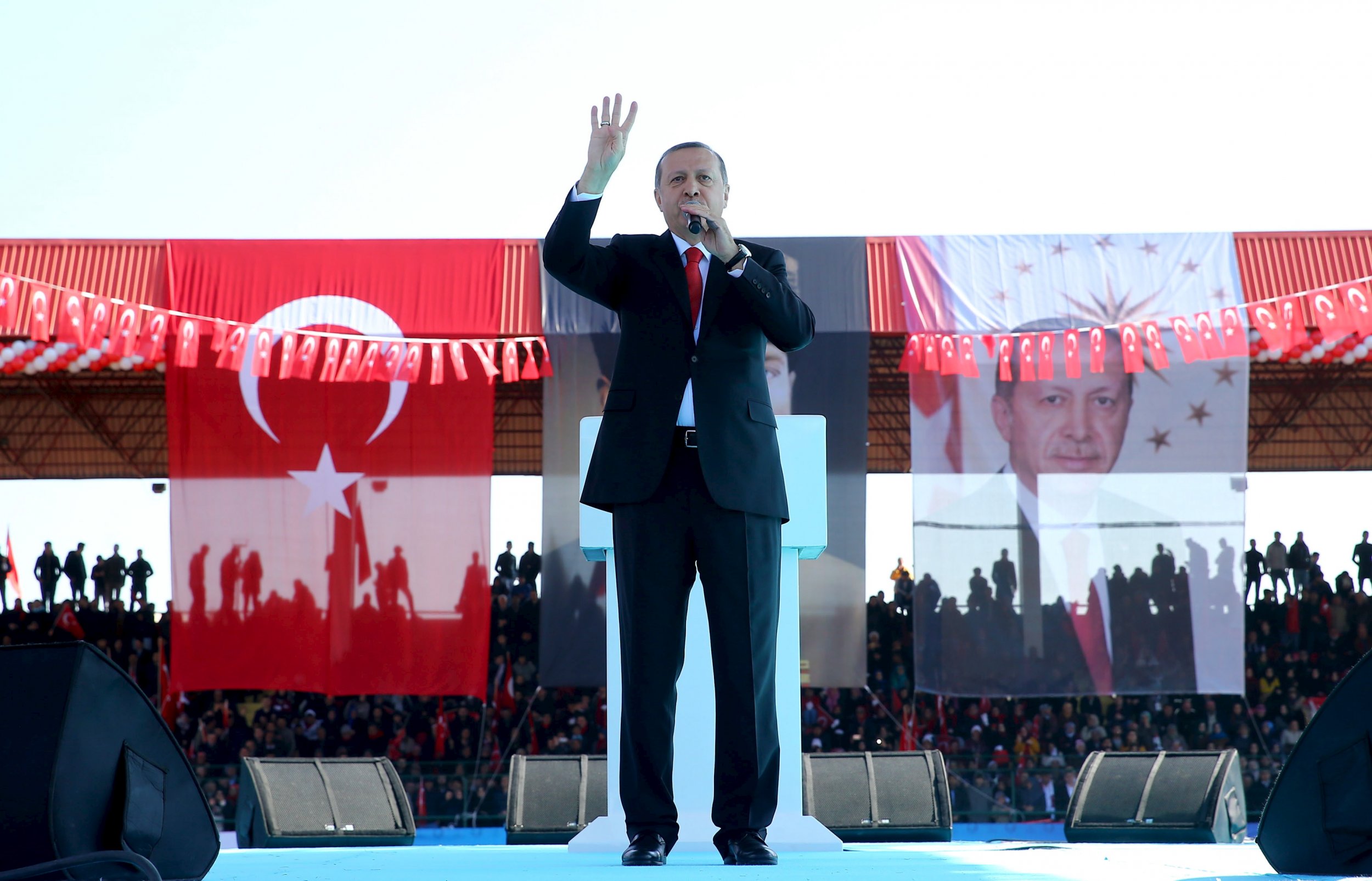 BRUSSELS (Reuters) - European Union negotiators and Turkey reached a provisional deal on Friday to halt illegal migration flows to Europe and European Council President Donald Tusk recommended that the 28 leaders approve the text without changes.
After a morning of talks between an EU team led by Tusk and Turkish Prime Minister Ahmet Davutoglu, the source said Tusk had reconvened an EU summit to endorse the results.
"Tusk is ready to put a text on the table for all EU leaders and recommend its adoption based on negotiations with Turkey overnight and today," the source added.
A senior EU official said Davutoglu had indicated Ankara would accept the proposal if the EU leaders approved it.
Under the pact, Ankara would take back all illegal migrants who cross to Greece, including Syrians, in return for the EU taking in thousands of Syrian refugees directly from Turkey and rewarding it with more money, early visa-free travel and progress in its EU membership negotiations.
Czech Prime Minister Bohuslav Sobotka tweeted from inside the room: "There is a strong will to conclude the deal."
Migrants who arrive in Greece from next Monday will be subject to being sent back to Turkey once they are registered and their asylum claim is processed, an EU official said.
While the talks were underway, Turkish President Tayyip Erdogan accused the EU of hypocrisy over migrants, human rights and terrorism after a few dozen supporters of the separatist Kurdistan Workers Party (PKK) set up protest tents near the EU summit center.
Erdogan said Europe was "dancing in a minefield" by directly or indirectly supporting terrorist groups.
Europeans need to look at their own record on migrants before telling Turkey what to do, he said, adding that Ankara would only listen to EU criticism on rights when it was correct.
"At a time when Turkey is hosting three million, those who are unable to find space for a handful of refugees, who in the middle of Europe keep these innocents in shameful conditions, must first look at themselves," Erdogan said in a speech broadcast on television.
After more than a million people fleeing war and poverty in the Middle East and beyond poured into Europe last year, most ending up in Germany, the EU was desperate to stem the flow but faced legal obstacles to blanket returns of migrants to Turkey.
The summit discussions exposed considerable doubts among member states and EU lawyers over whether a deal could be made legal under international law or workable.
Hence the EU leaders insisted that Ankara change its rules to extend international standards of protection to non-Syrian migrants, a condition for Greece to be able legally to return asylum seekers to Turkey.
"Of course the EU and Turkey have the same goal, the same objective to help Syrian refugees... I am sure ... we will be achieving our goal," Davutoglu told reporters before the talks.
Cyprus Roadblock Sidestepped
Turkey's four-decade-old dispute with Cyprus had been a key stumbling block. Cypriot President Nicos Anastasiades insisted there could be no opening of new "chapters" in Turkey's EU talks until Ankara allows Cypriot traffic to its sea and airports - a result of a refusal to recognize the Cypriot state.
But a Cypriot official said the issue had been sidestepped because EU leaders would open another negotiating chapter that was not one of the five blocked by Nicosia. An EU official said they would open chapter 33 on budget policy and would accelerate preparations for negotiations in other areas.
The EU also agreed to accelerate disbursement of 3 billion euros already pledged in support for refugees in Turkey and to provide more funds once Ankara came up with a list of projects that qualified for EU assistance.
Much of the debate among EU leaders on Thursday evening focused on ensuring that a plan that has outraged human rights groups could guarantee that those returned to Turkey would receive protection, German Chancellor Angela Merkel said.
Turkey's human rights record has drawn growing criticism amid a crackdown on Kurdish separatists, arrests of critical journalists and the seizure of its best-selling newspaper.
EU officials said Greece also needed time to set up legal and administrative structures to carry out the deportations and grant migrants individual asylum and appeal hearings.
Ankara's central objective—visa-free travel for Turks to Europe by June—will depend on Turkey meeting a raft of long-standing EU criteria. With French voters alarmed at the idea of nearly 79 million Muslim Turks free to travel, French President Francois Hollande stressed the need to fulfill all 72 conditions.