Europe Must 'Prepare For the Possibility' of an ISIS Chemical Attack: Report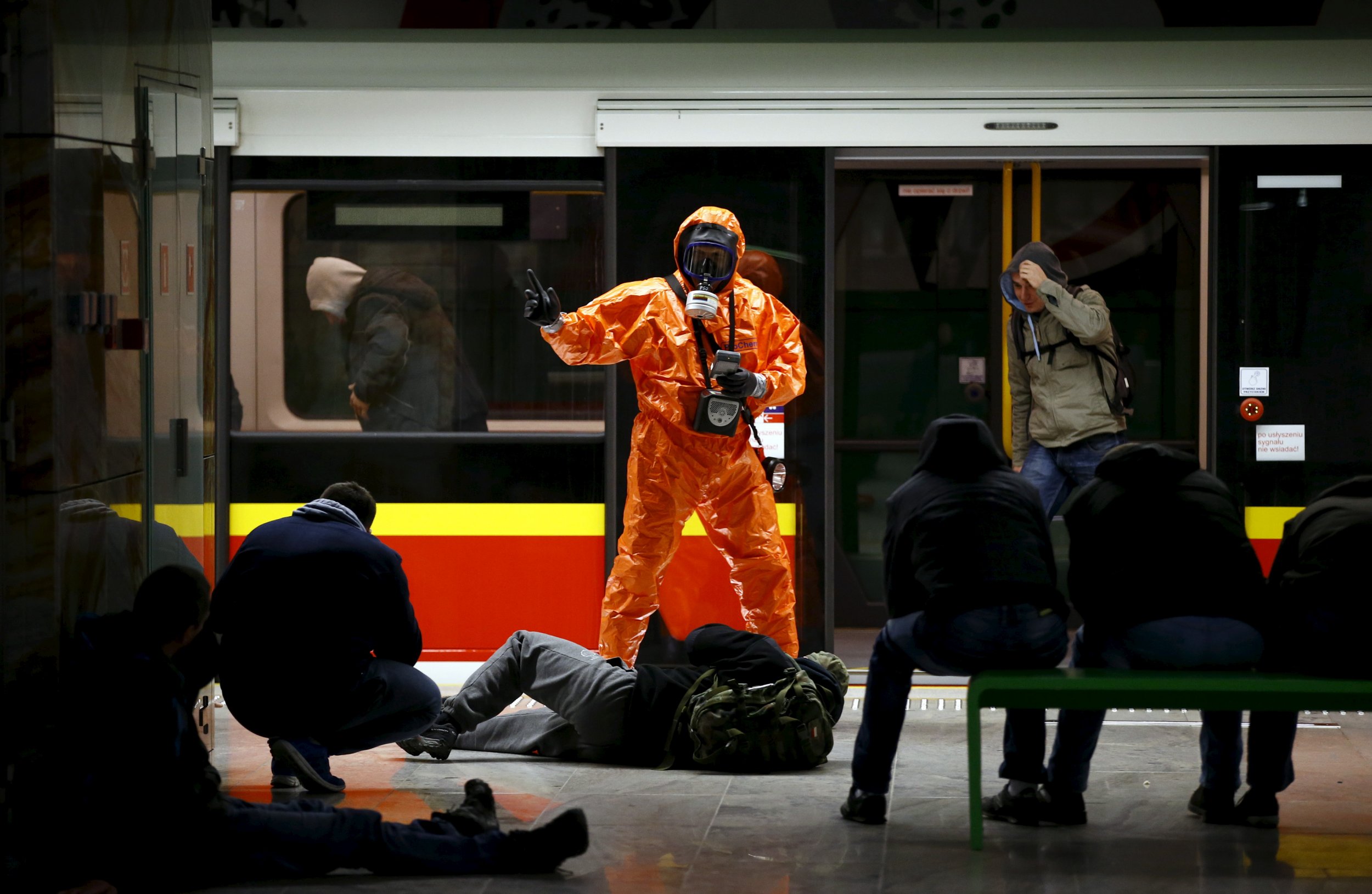 The European Parliament released a report on Friday warning the European Union's member states to "prepare for the possibility" of a chemical attack on the continent by the Islamic State militant group (ISIS) and revealing that more than 150 cases of toxic smuggling are reported each year.
The report, entitled "ISIL/Da'esh and 'non conventional' weapons of terror" and authored by political analyst Beatrix Immenkamp, notes that there is a "particular risk that terrorists might use sarin, ricin or anthrax" on European soil.
"European governments and EU institutions need to be on alert, and should consider publicly addressing the possibility of a terrorist attack using chemical, biological, radiological or even nuclear materials," the paper says.
It adds that CBRN (chemical, biological, radioactive or nuclear) substances have been "carried undetected" past the bloc's borders, citing the 2014 European Commission report on a new EU approach to the detection and mitigation of CBRN risks.
The report does not detail specific recent cases of undetected smuggling of CBRN materials but it uses the 2006 poisoning of Alexander Litvinenko, who was spiked with polonium in London, as a previous example of such material smuggled into the EU. The report does not give details on the specific cases of chemical, biological, radioactive or nuclear material smuggling into Europe.
Following the deadly Paris attacks in November, French Prime Minister Manuel Valls warned that the country could face a chemical or bacterial attack on its soil. "We must not rule anything out," Valls said, addressing the lower house of the French parliament. "I say it with all the precautions needed. But we know and bear in mind that there is also a risk of chemical or bacteriological weapons."
After overrunning areas of northern Iraq last year, ISIS had "access...to bunkers from the past Iraqi chemical weapons programs" that included mustard agents and may have had access to previous programs in Libya where it expanded its control of areas of central Libya, the report adds.
ISIS has previously used chemical weapons on a number of occasions, according to groups fighting the extremist group and NGOs operating in Syria such as Médecins Sans Frontières (MSF). MSF said that ISIS had used mustard gas in northern Syria in August, after its doctors treated four patients with symptoms of exposure to chemical agents. The Kurdistan Region Security Council in northern Iraq also said in March that it has evidence of ISIS using chlorine gas against Peshmerga fighters.
Iraqi intelligence officials told the Associated Press in November that ISIS has set up a chemical weapons research unit dedicated to pursuing the creation of deadlier and more advanced toxic weapons. The group has also recruited a number of scientists who worked under Saddam Hussein, according to Hakim al Zamili, the head of the Iraqi parliament's security and defence committee.
"Daesh (an Arabic acronym for ISIS) is working very seriously to reach production of chemical weapons, particularly nerve gas," he said. "That would threaten not just Iraq but the whole world."