Someone nearly got the role of a lifetime, but Euphoria's casting team decided to award the part of Rue to Zendaya instead.
Fans of the HBO show have been reacting in shock after quotes emerged suggesting there was someone else who nearly bagged the role. The casting team have been slammed by some for taking the opportunity away from a first-time actor, while others are thrilled Zendaya won out in the end.
Playing the role of drug-addicted teen Rue, Zendaya won a Primetime Emmy Award for her performance in the popular show. According to Eurphoria casting director Jennifer Venditti, Rue was almost played by someone else.
"There was a young woman who had been street scouted by my team who was a magical person and had a similar trajectory as Rue and had come around to the other side," Venditti told Variety.
"But with a TV show, it can be many years [of work]. We all loved her, but when we went through the rigor of the process, we didn't know if she could handle what it would take in terms of stamina."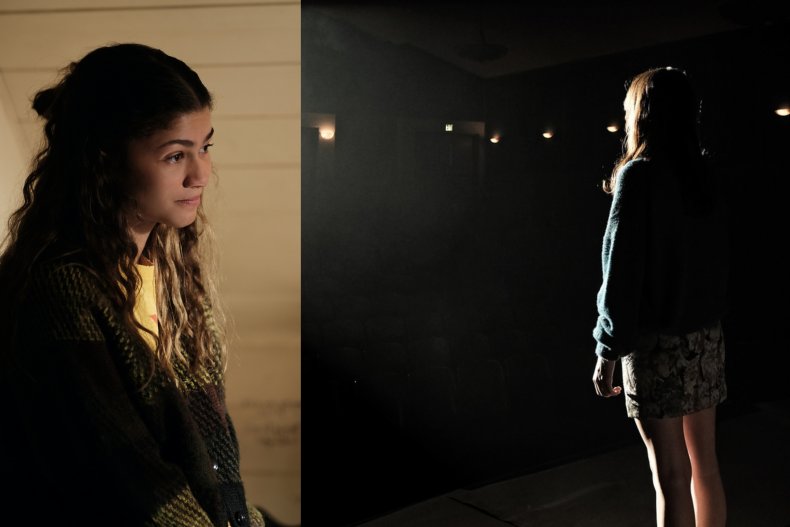 The shock revealation that Rue could have been played by someone with real world experience of the character's struggles caused outrage amongst some.
"Why would they say this?" asked @shadowjeon on Twitter, "I hope they employed her for something else bc giving a former addict an opportunity like Euphoria and then snatching it away just to cast a big name who has always been sober is so..." Meanwhile, @AdamantzYves said, "Why would anyone share this story with the press? I am disgusted."
Hundreds of people made similar statements on social media to the similar affect, with fans wondering why they would admit to almost giving someone an incredible opportunity.
Some other's compared the situation to the plot for Zendaya's character in the Netflix movie Malcolm and Marie, another project created by Euphoria's creator Sam Levinson.
"I feel like it's strange to say 'we street scouted a young actor who overcame addiction and was perfect for the role but then we gave it to Zendaya instead' like just keep that in the archives," wrote @sizzlipeed on Twitter.
Providing some perspective for others who complained, @tarajones weighed in with, "Let's be real if Zendaya wasn't the lead you wouldn't have tuned in."
Over on Reddit where the revelation was also discussed, @neutralgood079 stood up for Levinson.
"Listen, I'll trash Sam for a lot but this is not one," they wrote, referencing multiple criticisms the show has received for sexualizing teens, "if you've known an addict you know how difficult recovery can be (and Sam is in recovery himself). To say she may not have handled the material (trauma), long days, being around vices is correct."
Further adding reason to the casting agent's decision, @ninaludrewitz thinks the odds were always against the unknown first-time actor.
"Honestly I think it might have been for the best. Street scouting means that she didn't seek out an audition and maybe wasn't an actor even. Why make someone relive possible trauma by making them basically reenact their worst time? It would have been exploitative," they wrote.
Some Euphoria fans compared the decision to that of actor Angus Cloud who was cast in the role of drug dealer Fez. It marked Cloud's first acting job as he was spotted by a street caster. Venditti said of Cloud's casting in the role: "People think 'Oh, he just shows up. He's just this lazy stoner,' Angus doesn't get enough credit."
Venditti revealed that whilst casting the role of Jules, the person who scored that part, Hunter Schafer, actually read for the role with the unnamed actor in the role of Rue.
Ultimately, Zendaya bagged the role, and Venditti explained why: "It's so interesting. A polar opposite. Because here's Zendaya, who has none of the life experiences of Rue, who was able to dig into her toolbox and access it in such a beautiful way."
Euphoria will return for Season 3, but there is currently no confirmed release date for the new episodes.