Who Is Nate's Other Brother and What Happened to Him? 4 Convincing 'Euphoria' Fan Theories
At the end of Euphoria season 2, episode 4, Cal Jacobs (played by Eric Dane) decided to come clean to his family about his double life. Announcing he had multiple affairs with men and women, and even confessing he had sex with a man while his wife was pregnant with their first son, Cal Jacobs took the family portrait off of the wall before walking out of his family home for the final time.
Audiences will have no doubt recognized the image, which features a smiling Cal, Marsha (Paula Marshall), Aaron (Zak Steiner), Nate (Jacob Elordi), and a younger boy, whose identity has never been addressed. For the past two seasons, after the image was spotted in the family home and on Cal's mobile, Euphoria fans have been sharing their theories online about who he really is. Newsweek has the top four convincing fan theories below.
Who Is Nate's Other Brother And What Happened To Him?
1. Nate's Brother Is Ashtray
If you take a closer look at the family portrait, the younger brother does closely resemble Ashtray (Javon Walton), Fez's (Angus Cloud) younger brother.
In episode 1 of Euphoria, season 2 it was revealed Ash and Fez were not biologically related but were both raised by Fez's grandmother (Kathrine Narducci). Ash had been dropped off at her home and his mother and father never returned to collect him.
Fans are unsure whether Ash is Cal or Marsha's son from an affair, but one thing is for sure, it is hard to ignore Ash and Nate's brother's similarities.
Reddit user mvrisiarod wrote: "I know people were theorizing that Ashtray or Fez were the third brother, but after seeing what young Fez looks like in the flashbacks it can't be Fez, but Ashtray on the other hand... looks very similar to the kid in the family photo.
"In the flashback, Fez's grandma said he "showed up out of nowhere" to be some junkie mom's collateral... but could that mom be Nate's mom? Is she still a junkie now? We don't know much about her character so it's hard to tell, but I think that would be very interesting if it's explored more in S2."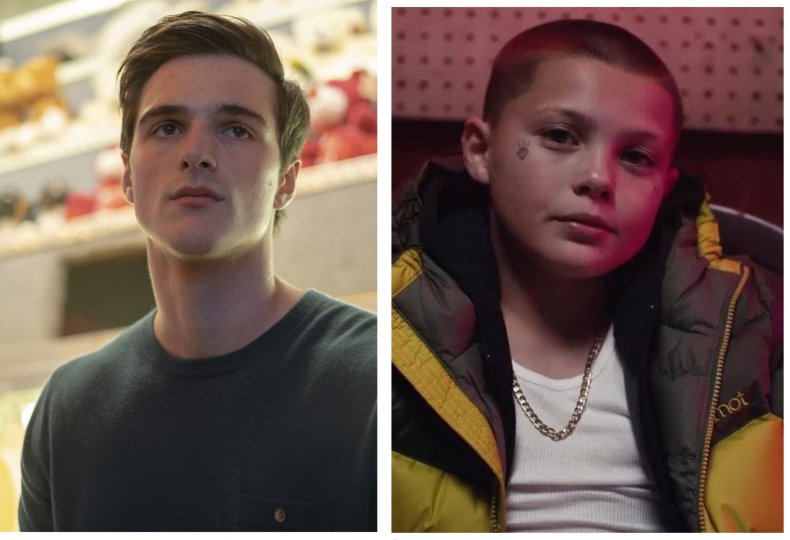 2. Nate's Brother Died
The fact the photo of Nate's family, including the younger, mysterious brother, has appeared in Euphoria on numerous occasions, suggests his existence may be of some significance to the Jacobs family.
There is the possibility audiences will never meet him but there is always the opportunity to address his identity, even if he is no longer alive. Euphoria creator Sam Levinson could have chosen not to feature the image ever again if it wasn't entirely relevant, many Euphoria fans believe.
Euphoria fan Carsoello posted on Reddit: "Maybe he died? They showed the picture twice. In the phone and on the wall. They would have edited out a kid if they decided Nate only had one brother."
3. Nate's Brother Left The Family
Another theory is that Nate's youngest sibling decided to leave his family. Perhaps he ran away or went to stay with other relatives. Unfortunately, it isn't clear but some fans think something sinister at the hands of his perverted father may have happened to cause him to walk away.
Frantic-horse on Reddit shared: "Maybe his dad sexually abused him and he no longer is in contact with him/the family."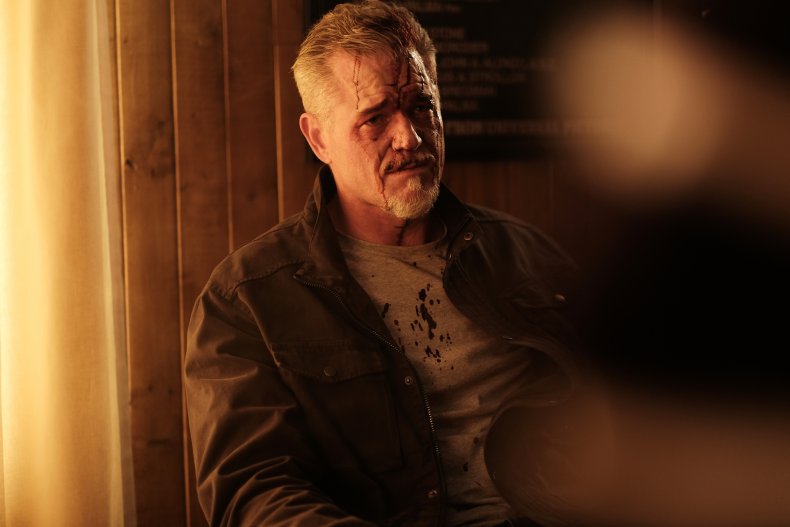 4. Cal's Son Was Trans
Now, this may be a little extreme but the signs are all there. Cal is notoriously violent and has threatened to kill before, even carrying a gun into Fez's store after learning he had attacked Nate.
Before walking out of his family home, Cal stated: "I eat what I kill." At that moment, he was confessing to his family he likes to sleep with women, men, and transexuals. It might be a long shot but the fact he used the word kill and his previous emphasis on the whole family keeping secrets, could suggest something much bigger at play.
Was Cal's youngest son trans? Perhaps The fact his whole life he had to try and "kill" his attraction to men and transwomen and therefore "kill" who he really was, meant he could no longer tolerate his son in his own home.
Reddit user baby_bok_goy shared on Reddit: "What if he saw the videos and got caught and moved out? Or maybe he is Trans and his father had to act like he didn't accept him just to save his cover? So many different directions this could take!"
Jacob Elordi, who stars as Nate Jacobs has also addressed the existence of the mystery brother in interviews, revealing he has no clue about the brother's backstory.
Speaking to Entertainment Weekly, Elordi shared: "We haven't seen him. I don't know where he went. I have no idea."
Euphoria airs Sundays at 9 p.m. ET on HBO Max.