'Euphoria' Season 2, Episode 3 Recap: Like Father, Like Son
There is a lot to unpack from Episode 3 of Euphoria.
From Cal Jacob's (played by Eric Dane) surprisingly sweet backstory, Rue's (Zendaya) rogue business plans, the Nate (Jacob Elordi), Cassie (Sydney Sweeney), and Maddy (Alexa Demie) love triangle, and Ash (Javon "Wanna" Walton) proving nobody messes with Fez (Angus Cloud), Euphoria Episode 3 has taken the drama to a whole other level. Also, was that a little bit flirting between Elliot (Dominic Fike) and Jules (Hunter Schafer)?
Newsweek has the full recap of Euphoria Season 2, Episode 3 below.
Euphoria Season 2, Episode 3 Recap
Like Father, Like Son
Euphoria fans' prayers have been answered. Yes, it finally happened. Cal's backstory was finally shared. Knowing who Cal is (a violent, sexual predator), we would be mistaken to think his childhood and adolescent years were plain-sailing, but audiences for sure did not expect it to be quite the tear-jerker.
As a teen, Cal was inseparable from his best friend Derek. They did everything together, even getting girlfriends at the same time despite Cal's clear sexual attraction to his BFFL.
For years Cal tried to fight his attraction to Derek and if his father had anything to do with it, Cal and Derek would not be left alone in the same bedroom for very long (it is unclear if Cal's father knew about Cal's sexuality).
Cal met Marsha, Nate's mother, in his final years of high school. Audiences get an insight into their sex life, which started out pretty bad but became seriously addictive.
To celebrate their graduation, Derek and Cal drove to a bar where they knew they would be served alcohol despite being underage. There, they knocked back numerous shots of tequila and danced to "Never Tear Us Apart" by INXS on the jukebox, eventually kissing after years of sidelining their feelings for one another.
However, Cal's world came crashing down around him the following morning, when he got a phone call from Marsha, who cried out she was pregnant. In a matter of seconds, we watched as thousands of different emotions flew across Cal's face but it ultimately ended with him in tears as he realized he would never get to live his authentic life.
Cal's sexually repressed past may explain his behavior as an adult. Just like his own father, Cal is controlling of his son Nate and puts a serious amount of pressure on him to live up to the man he wants him to be, so much so Nate crumbled and lashed out at his father in the Season 1 finale.
Cal also has a secret sex life his wife does not know about. Nate is aware of his father's attraction to gay men and transwomen, and in Season 1, it was seriously hinted that Nate has genuine feelings for Jules, a transwoman. Throughout Euphoria, Nate has also been confused about his sexuality. Like father, like son.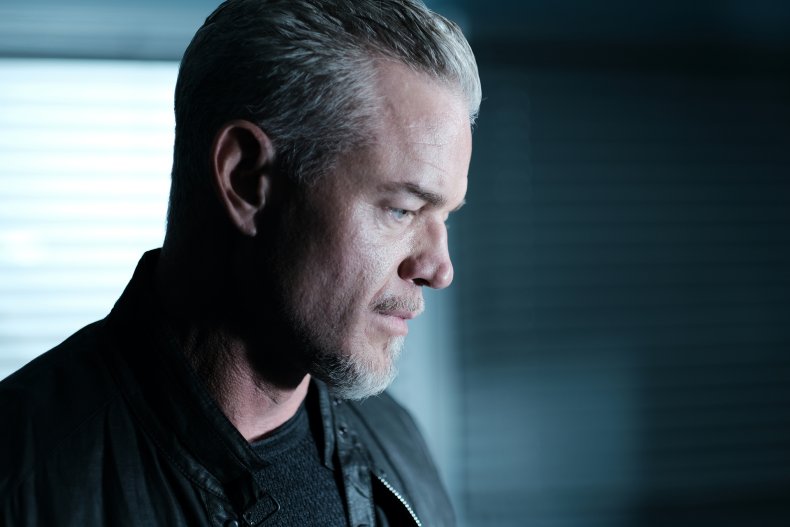 Fez Spills The Beans, Cal Gets A Beating
Picking up from the cliffhanger ending of Episode 2 which saw Cal beg his son Nate for the location of the tape of him having sex with Jules, Cal continues to follow Fez and even sits outside his home.
Cal is under the impression Fez has or knows of the location of the tapes and is trying to extort Nate as blackmail, but he could not be more mistaken. With Ash holding a gun to his head and violently attacking him with the barrel, Cal confesses to Fez he had sex with Jules when she was 17-years-old and filmed it.
Totally taken aback and no doubt confused, Fez explains he has no idea what Cal is talking about and doesn't have the tape. As he tries to understand what Cal is talking about, Fez effectively outs Nate to his father, revealing Nate is "in love" with Jules, a statement that rocks Cal's world.
He eventually leaves Fez's house bloodied and bruised thanks to a beating by Ash. Could his life potentially be in the balance? Before paying a visit to Fez he had visions of committing suicide. How will he explain his injuries to Nate and his family? Will Fez spill the beans to Nate first? Fans can expect to see the fallout of Cal's visit to Fez's house play out in Episode 4 of Euphoria.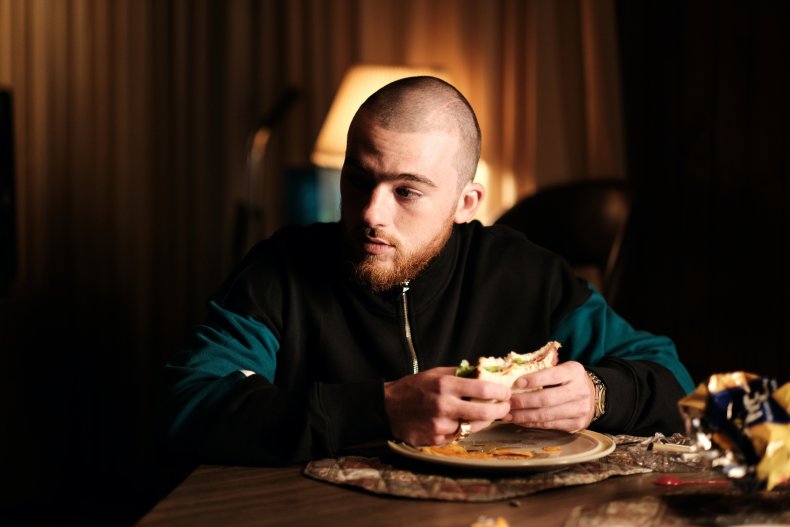 Rue Means Business
Rue's drug addiction has hit a whole other level in Euphoria Season 2, Episode 3. After being rejected by Fez, she takes her business plan to become a drug dealer elsewhere. In a matter of seconds, audiences are back at the New Year's Eve house from Episode 1. Rue has organized a meeting with drug kingpin Lori.
Lori, impressed with Rue's vision, gives her a suitcase of $10,000 and tasks her with selling the entire case within a month. She eerily threatens to have her "kidnapped and sold to some real sick people" if she fails. Rue, please don't mess this up.
The Love Triangles
Move over Rue and Elliot, Juliet is the hottest new couple to hit Euphoria...sort of. At the beginning of the episode, Rue and Jules are still together, but Jules cannot help shake the feeling her new friend Elliot poses a threat to their relationship. Rue is certain Elliot doesn't have feelings for her and encourages them to meet.
Things get off to an uncomfortable start, with Jules questioning Elliot on his sex life and his feelings for Rue. But the conversation takes an uplifting turn when they briefly open up about their sexualities, both agreeing their sexuality doesn't have to be something they define.
Whilst Rue is away being busy with her new drug business, Jules and Elliot are hanging out at his place, where they talk about sex once again. They both agree they are "sexual beings" and how Rue is not. Elliot also confesses to having feelings for Rue. Jules and Elliot are seriously bonding and Rue isn't there to stop them.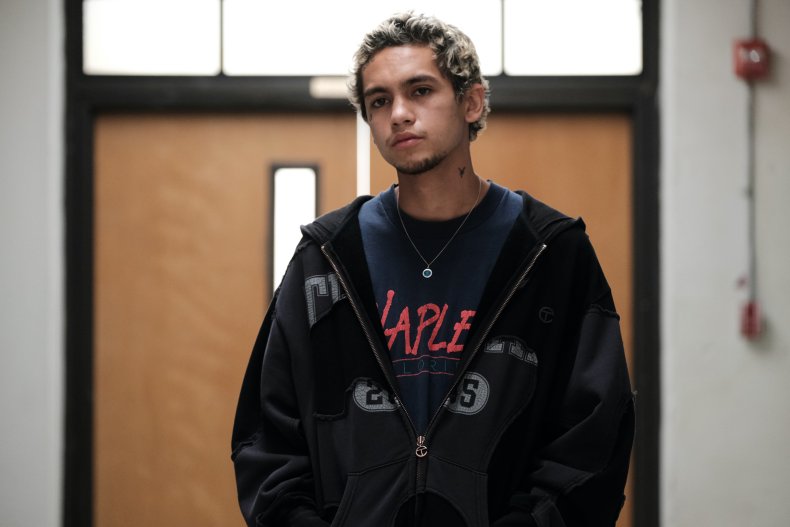 Rue, Jules, and Elliot are not the only love triangle in Euphoria. It may come as no surprise to many, but Cassie is still sleeping with Nate. In fact, they've been hooking up every Friday night for the past three weeks and Maddy has absolutely no idea. Cassie is completely besotted with Nate, while he seems to not notice her in the school corridors (except that one day she dresses like Maddy).
As if Cassie's heart couldn't be more broken, Nate stands her up one Friday evening to pay a visit to his ex-girlfriend Maddy, with a bunch of flowers in hand.
Will Maddy and Nate get back together and will she learn the truth about his fling with Cassie? Thankfully, Episode 4 is just one week away.
Euphoria Season 2 airs Sundays at 9 p.m. ET on HBO Max.