'Euphoria' Season 2, Episode 4 Recap: Cal Jacobs Comes Clean
Episode 4 of Euphoria Season 2 was probably the most intense episode of the season so far.
Cal (played by Eric Dane) was a drunk truth-telling mess, Cassie (Sydney Sweeney) seriously hit rock bottom, Jules (Hunter Schafer) and Elliot (Dominic Fike) hooked up, Fez's (Angus Cloud) past began to creep up on him, and there's a pretty big chance Rue's life could be in danger...
Overall, no nobody came out of Episode 4 looking like a saint. Shockingly, Cal was the only one to look (sort of) good.
Newsweek has the full recap of what happened in Euphoria Season 2, Episode 4 below.
Euphoria Season 2, Episode 4 Recap
Long Live Young Cal and Derek
Since Episode 3 of Euphoria Season 2, audiences have been low-key rooting for Cal Jacobs. Not the present-day Cal, but his backstory, the younger version of him. In Episode 4, Cal appears to be rooting for his past, lost self, and his drunken bravery to revisit his past leads to some pretty devastating and freeing consequences in the present.
Cal spent the majority of Episode 4 extremely drunk and thought it was a great idea to take a drive. The entire route, it looked like at any moment he was about to crash but thankfully he didn't, and we were reunited with Cal's beloved gay bar that appeared in Episode 3 (shoutout to young Cal and Derek).
In the bar, Cal played Sinead O'Connor's "Drink Before the War" and slow-danced with another man. As he danced, the stranger morphed into Derek (Henry Eikenberry), as Cal reminisced about the happiest moment of his life. Holding back tears, Cal even whispered out loud "I thought I'd lost you," marking the most fragile we have ever seen Mr. Jacobs.
As the song came to an end, Cal wasn't able to snap out of his former self, and just like the good old days, he challenged "Derek" to a wrestling competition. Eventually, Cal was chucked out and banned from returning to the bar.
His only safe space where he could well and truly be himself was gone.
Cal then returned home and launched a tirade of honesty at his family. Unable to live in warped reality any longer, heavily intoxicated, he came clean to his family about his secret, double-life. He admitted to sleeping with women, men, and transwomen, even confessing to his oldest son Aaron (Zak Steiner) he had sex with a man whilst his mother, Marsha (Paula Marshall), was pregnant with him.
As part of his truth-telling, Cal decided to expose his family's secrets. He told Marsha he knew she kept a shoebox of love letters from a camp counselor all those years ago, exclaiming "It feels good to know you were loved by somebody other than just me."
He then revealed he knew about his son's obsession with violent porn, before telling Nate he was his "biggest regret."
And just like that, Cal took the family portrait off of the wall (the one with the mystery Jacobs sibling yet to be revealed) and walked out of his home, a free man.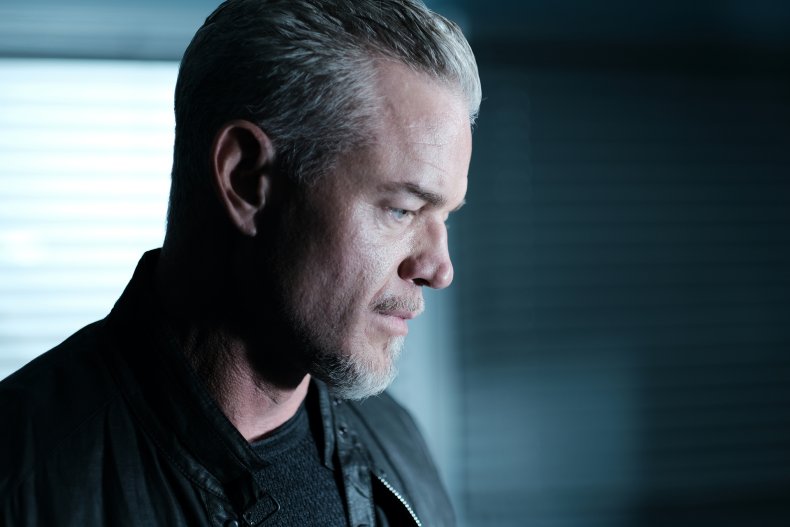 Nate, Cassie, and Maddy Spiral
Nate, Nate, Nate. He doesn't know who he wants or what he wants. At the end of Episode 3, Nate turned up at his ex-girlfriends Maddy's (Alexa Demie) door, a bunch of flowers in hand. In Episode 4, he even turns up at her birthday party with a love heart Tiffany & Co. necklace and sticks around for the party, causing Cassie to completely spiral.
If you thought Maddy and Nate were toxic, Cassie and Nate are hardly any better.
Just days before Maddy's birthday, Nate and Cassie had a huge argument about the status of their relationship. Cassie was seriously mad and hurt that Nate had paid Maddy a visit and for some reason, Nate couldn't quite understand why she was so mad.
Things between them quickly exploded, especially when Cassie threatened to tell Maddy about their relationship.
As expected, Nate went into full defensive and possessive mode, but Cassie wasn't buying it, standing up for herself and walking away from the situation, leaving Nate pathetically calling out after her "I love you."
Nate really can't handle not having control over someone, can he?
The question marks over their relationship, Nate's potential feelings for Maddy, and the guilt that had taken its toll on Cassie. Undoubtedly nervous about Nate coming to Maddy's birthday, Cassie drank herself into a state of no return and at any moment, it looked like she was going to blurt out the truth, especially she was sitting NEXT to Nate in THAT swimsuit.
In the hot tub, Maddy and Nate argued in front of everyone about the state of their relationship. Both agreed they were not together, but Maddy didn't like Nate's tone when he told Kat (Barbie Ferreira) they weren't together, and Maddy and Kat, both did not like how fast he responded.
As a result, Maddy tore Nate to shreds with her words, accusing him of gaslighting her whilst at the same time making plans for the future.
When Maddy started rhyming all of Nate's false promises, including marriage and children, Cassie violently threw up in the hot tub they were sitting in, crying out she was "sorry" and "Maddy was her best friend," but thankfully, for her own sake, she was too drunk to come clean with the truth.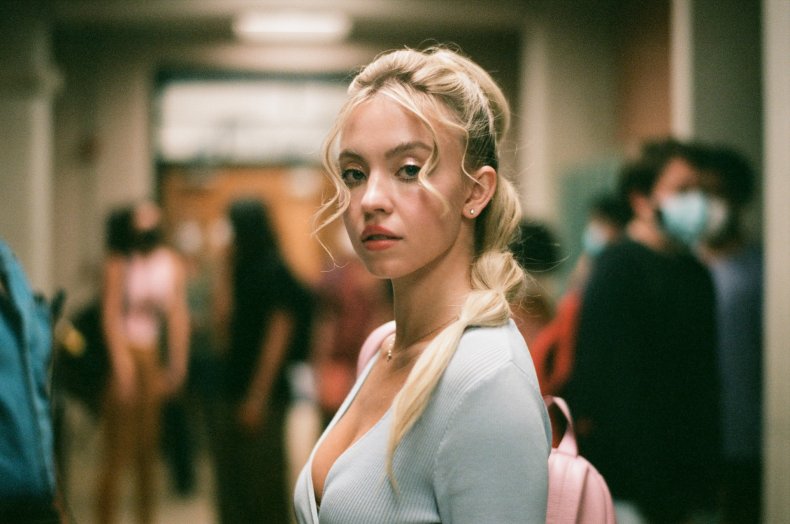 The Past Catches Up With Fez
Sorry "Fexi" stans, Episode 4 of Euphoria Season 2 had almost no Fez or Lexi (Maude Apatow) content, let alone Fexi content.
However, Fez did appear and the events that transpired seem to set up his story and Episode 5 pretty nicely.
Towards the end of Episode 4, Fez was paid a visit by his drug-dealing friend, who had some pretty bad news. Mouse's (Meeko Gattuso) girlfriend had apparently shown up and was asking a whole load of questions about Mouse's whereabouts. Questions, nobody can answer, as Mouse is dead.
At the beginning of Euphoria Season 2, it was revealed Ashtray (Javon 'Wanna' Walton), killed Mouse with a hammer to the head.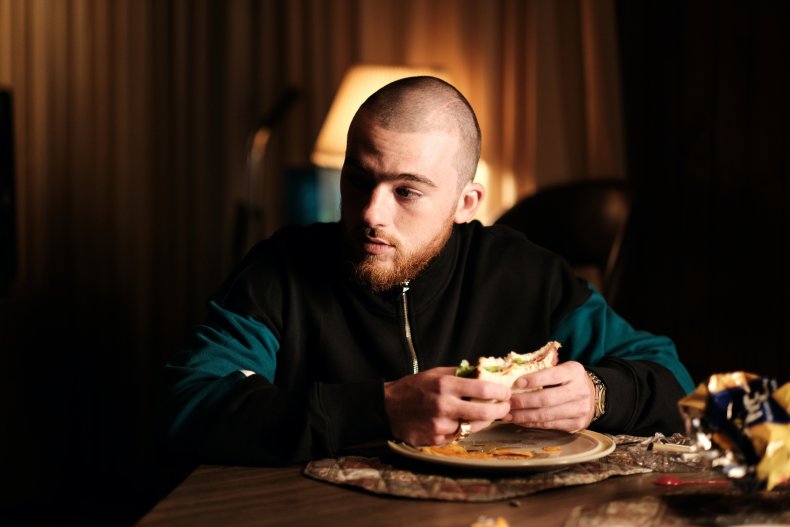 Rue's Trip
For four episodes now, audiences have watched as Rue's drug addiction has spiraled out of control and it is causing her to seriously self-destruct, even hurting the ones that care about her the most.
Towards the end of the episode, Rue begs for Jules and Elliot to drop her off home, which was a bad move on her part because the sexual tension between Jules and Elliot is almost too much to bear.
Jules also doesn't know what Rue plans to do when she gets home, completely unaware about Rue's relapse until Elliot tells her the truth in the final moments of Episode 4.
When Rue gets home, she heads straight for the suitcase packed tight with $10,000 worth of drugs. High, she begins to hallucinate a funeral. It's not clear whose funeral she is at (praise the lord Ali is still alive), but there is a possibility she could be imagining her own funeral.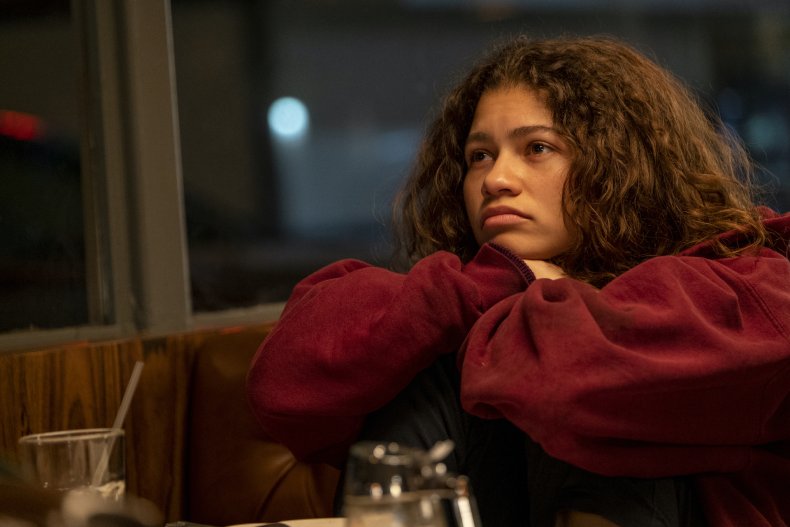 On her trip, Rue hugs a singer at the funeral (hello Euphoria composer Labrinth), who is dressed in a burgundy suit jacket, matching the color of her late dad's jumper. Rue's imagination then jumps between her hugging the man at the funeral and memories of hugging her own father as she sobs.
At this moment, we really begin to see the impact loss has had on Rue, and unfortunately, it looks like she may be about to lose the one person she really loves.
Throughout Episode 4 of Euphoria, Jules and Elliot have been making out behind Rue's back but it is seriously hinted at in the final moments they may have slept together just moments after Jules learned of Rue's relapse.
As for Rue, here is hoping she is still alive but the significance of a funeral as part of her high shouldn't be dismissed. She has already dodged cardiac arrest once this season, lets hope that is not the state she is in when Episode 5 lands.
Euphoria airs Sundays at 9 p.m. ET on HBO Max.