Everything the 'Euphoria' Cast Have Said About Season 2
The wait for Euphoria Season 2 is almost over. The highly-anticipated second installment will premiere on Sunday, January 9 on HBO Max and fans cannot wait to see what is in store for recovering addict Rue, played by Emmy-winning actress Zendaya.
The big cliffhanger at the end of Season 1 saw Rue relapse after Jules (played by Hunter Schafer) decided to board the train and leave town and Rue behind. They reunited in the special Euphoria episode, "F*** Anyone Who's Not a Sea Blob" which aired in January 2021 but unfortunately went their separate ways, and Jules never got to explain, or apologize, for why she left Rue at the train station.
For the past two years, a lot of the Euphoria plot details have been kept under wraps and the trailer giving very little away, the cast of Euphoria has been teasing some information about the upcoming season. Newsweek has everything you need to know.
Everything the Euphoria Cast Have Said About Season 2
Zendaya
Zendaya who plays Euphoria's main character Rue told Teen Vogue in July 2021 fans can expect the new season to be "devastating" at times, especially for Rue.
She shared: "It's gonna be hard and it's gonna be devastating sometimes, but I think Rue really deserves all of that care when it comes to her character because I think she represents a lot for so many people.
"And I hope to make those people proud with our depictions of Rue [and] where all the characters go. I think this season's not going to be easy, though. It's not going to be a fun watch, I don't think. Sometimes."
In the trailer for the upcoming season, it looks like things are about to take a darker turn for Rue, where she appears to be surrounded by drugs, trouble and even a gun.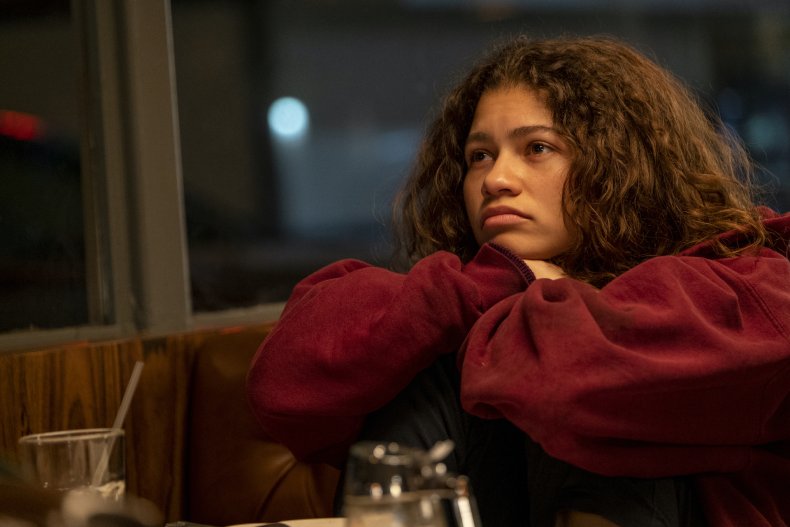 Hunter Schafer
In an interview with IndieWire, Hunter Schafer, who plays Jules shared her hopes for her character in Season 2, especially after the special Jules-centric episode, which saw Jules go to therapy for the first time.
Schafer said: "[I hope] this growth and interrogation of Jules...and what she wants and ultimately finding newer and healthier intimacies in her relationships, which I hope will be more queer and more healthy...[I hope] that will continue."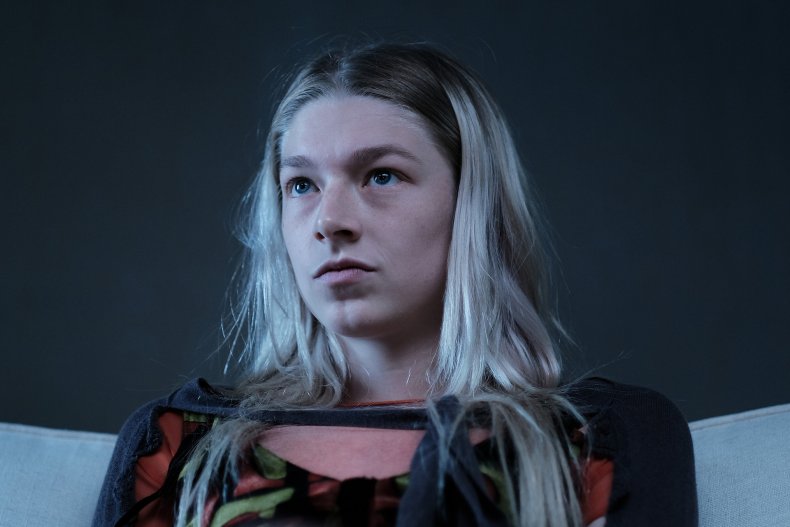 Sydney Sweeney
Sydney Sweeney told Stylecaster her character Cassie has a "crazy" storyline that made her jaw drop.
She said: "I can tease that, when you ask about season 2, my heart drops. In a you-guys-have-no-idea-what-you're-going-to-watch way. Cassie really needs to get her shit together. I can't say anything else. Cassie has a crazy storyline in season 2 that I did not expect. Every time I read a new episode that Sam [Levinson] writes, my jaw is on the ground and I can't believe this is something coming out of someone's mind."
At the end of Season 1, Cassie agreed to get an abortion after falling pregnant with McKay's (Algee Smith) baby and it's suggested they broke up at the end of the season as Cassie attended the school prom alone.
Colman Domingo
Colman Domingo who plays Ali echoed Zendaya's thoughts, telling ET Online Season 2 is like a "painful, beating heart."
He said: "I would say from the work that I've done on the show, it was already a show that was getting under the skin. I think it's like a real sore wound now. I think it's sore and it has puss and it's a little ugly and it's messy. But underneath all of that, it's this painful, beating heart. And it just wants a hug. That's what I think [season two] is."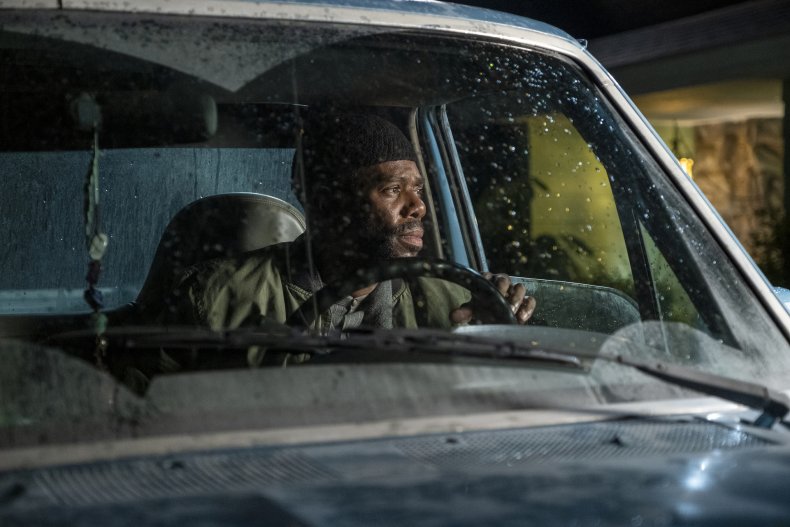 Jacob Elordi
Australian actor Jacob Elordi stars as Nate Jacobs in Euphoria, a high-school footballer with an abusive father.
Not only did Nate struggle with problems at home, but he was also battling his own demons and confusion over his sexuality.
Fans of Elordi and his character Nate will be pleased to hear there will be a lot more of Nate in Season 2.
Elordi teased to Esquire: "There's a lot more time in his house, with his family."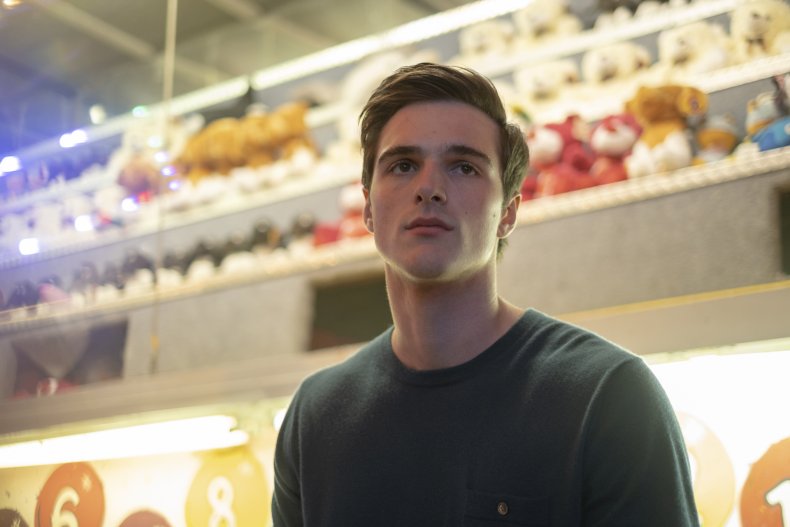 Storm Reid
Storm Reid, who plays Rue's younger sister Gia in Euphoria is set to feature a lot more in the new season, after taking mainly a backseat in Season 1.
However, she also began to dabble in drugs herself, potentially heading down the same path as her older sister.
In an interview with Variety in 2021, Reid said: "I think she will be evolving as a character and as a human and hopefully get her own episode and we start to see a little bit more of her storyline."
Euphoria Season 2 premieres Sunday, January 9 on HBO Max.