'Euphoria' Cast and Crew Tease 'Special COVID Episode' Before Season 2
Euphoria is confirmed to be coming back for Season 2, but fans of the HBO show still have a long time to wait until they will get the latest adventures of Rue (played by Zendaya). The cast and crew of the show is not set to return to filming until early 2021, meaning that the season is unlikely to be out until summer of that year – two years after the show debuted on HBO.
Though the show is severely delayed, HBO's president of programming has hinted that there will be a special episode of Euphoria released in that long gap before Season 2 comes out. Speaking to Deadline after Zendaya won an Emmy for leading actress in a drama, Bloys confirmed that the teen drama would get a "special COVID episode."
Zendaya herself had previously hinted that there would be what she called a "little bridge episode" in between Season 1 and 2. Speaking to Jimmy Kimmel, the Spider-Man actor said, "I don't really know how to describe it, but an episode that we can do with a limited amount of people in a safer environment... so we have something to live on until we are able to go into Season 2."
There is already a hint, in fact, that filming may have already started on this "bridge episode." On an Instagram story in August, Zendaya posted an image of her character's beat-up Converse shoes, complete with the caption, "hello old friends," suggesting that the actor may be back on set.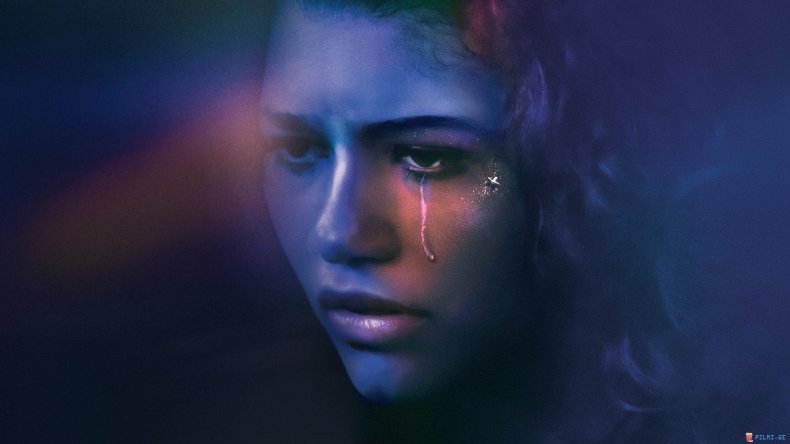 If the actor is back on set, it would not be the first time she had filmed something with a Euphoria collaborator during lockdown. In June and July, the series creator filmed Malcolm & Marie, a Marriage Story-like drama starring Zendaya and Tenet star John David Washington.
Euphoria production shut down in March due to COVID-19-related safety concerns. In an interview with Variety, Zendaya said of this, "We were supposed to go back to work, I believe, on March 16, and, literally, three or four days before that, they were shut down. I was like, 'I was so close.' We did camera tests and hair and makeup tests, and we got to see everybody and we had the sets were built."
On March 11, the official Euphoria Instagram account posted an image from the first table read for Season 2, only for production to be shut down soon after.
Euphoria Season 2 may not be the only Zendaya project to be delayed. She stars alongside Timothee Chalamet in the upcoming adaptation of Dune, which is currently scheduled for December 18. A recent IndieWire report, however, suggested that the film could be pushed by Warner Bros. into 2021.
Euphoria Season 2 is coming soon to HBO.