'Euphoria' Season 2: When the Next Season Will Be on HBO
Euphoria finished its first season in August 2019 and was renewed for Season 2 a month before that. There is still no sign, however, of Season 2, filmingafter production was delayed by the coronavirus pandemic. The show managed to film two special episodes, one of which focused on Zendaya's Rue and the other on Hunter Schafer's Jules, and both of which are on HBO Max now. However, Euphoria Season 2 still seems a long way away.
Euphoria Season 2 release date
However, earlier in January, Euphoria showrunner Sam Levinson gave the first indication of when episodes will start coming to HBO and HBO Max.
Speaking on IndieWire's Filmmaker Toolkit podcast, Levinson said that the show was set to start filming in late March 2021—a year after production was put on hiatus after the first table read for the season.
As for when these episodes will start airing, Levinson said: "The goal is to release episodes this year, so that's hopefully [what will happen]." The IndieWire article reporting this news, meanwhile, suggested that these episodes may start coming out in December 2021—more than two years since the finale of the first batch of episodes, and over a year since the show managed an unexpected Emmy win for Zendaya.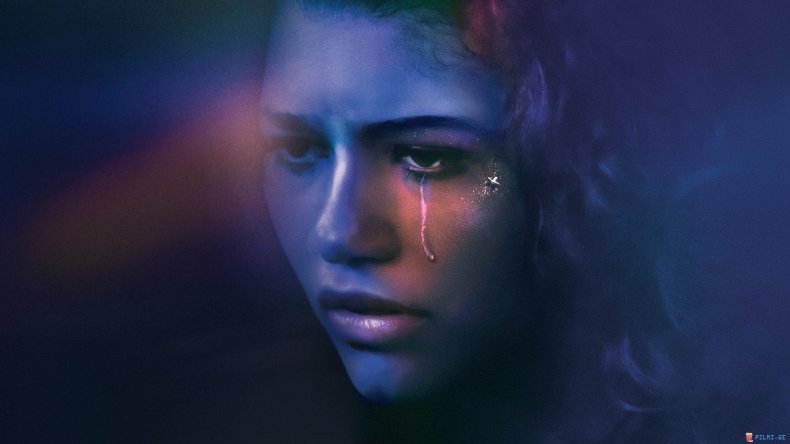 At the time of that win, HBO president Casey Bloys said that the plan was to start filming the second season in early 2021, with two special episodes set to be released to bridge the gap. These were eventually released in December 2020 and January 2021 respectively.
Though the first season of the show aired on HBO first, the two bridge episodes aired early on HBO Max, which suggests that Season 2 will follow suit. The first season is known to have been a much bigger hit on what was then HBO Go and HBO Now than on HBO itself.
Despite the fact that scripts for the show have been ready for almost a year, we know remarkably little about what to expect from Euphoria Season 2. We do know, however, that the cast will include at least one new face in The High Note actor Kelvin Harrison Jr.
In a Collider interview, Harrison hinted at what we could expect from his character. He said, "in this next chapter of my career, I'm interested in exploring blackness, sensuality, sexuality, and curiosities."
He also spoke about the conversations he had had with Levinson about how to start filming the show safely: "We talked about how we can go back to shooting. I've heard that maybe there will be no doorknobs on sets, and stuff like that, and maybe we'll minimize the amount of crew members and they'll wear masks. It's just gonna be a little bit more strict than it used to be."
Cassie actor Sydney Sweeney, meanwhile, told Entertainment Tonight that the second season was "darker" than the first, adding: "It's just shocking. I mean, everything with life as a teenager is shocking, so you never know what to expect."
Euphoria Season 2 is coming soon to HBO and HBO Max.