'Euphoria' Season 2: Jacob Elordi Gives Update on New Episodes
Jacob Elordi is currently playing bad boy turned good Noah Flynn in The Kissing Booth 2, but watching the Netflix movie is reminding fans of his role in HBO's Euphoria.
Euphoria was renewed for Season 2 in July 2019, and Elordi was set to return as Nate Jacobs, the troubled high school quarterback.
The Kissing Booth 2 actor has recently been giving interviews promoting the Netflix movie, in which he has given fans an update on what's going on with Euphoria.
The HBO show was meant to start filming earlier this year, but production was forced to shut down, along with hundreds of other TV shows and films, due to the coronavirus pandemic.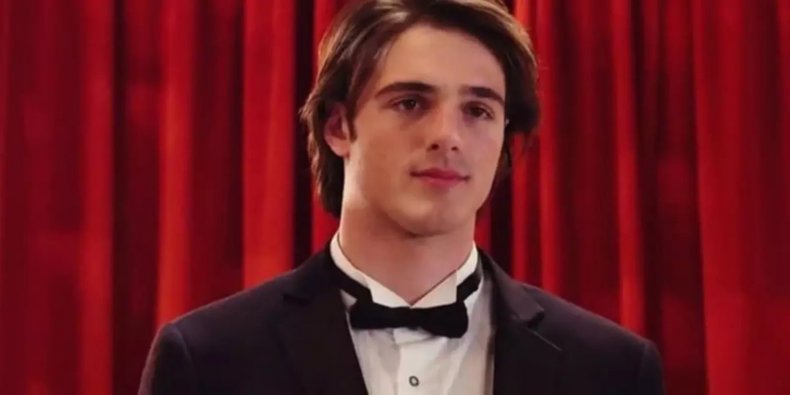 He told Australian GQ: "I was supposed to start shooting, but s*** was starting to get weird in LA. And the last place on Earth I want to be when s*** gets weird is America, so I booked a ticket and dipped out."
In that article, it was confirmed that the release date for Euphoria Season 2 was on hold "until at least 2021," suggesting that there is no sign of shooting beginning any time soon.
Elordi's co-star Zendaya has also recently given fans an update on Euphoria. She told Variety: "We were supposed to go back to work, I believe, on March 16, and, literally, three or four days before that, they were shut down.
"I was like, 'I was so close.' We did camera tests and hair and makeup tests, and we got to see everybody and we had the sets were built."
She added: "I mean the scripts were written and I was just so excited — just to go back home is really what it feels like. But of course, this has all happened."
On March 11, Euphoria released an image from the Season 2 table read onto their social media feeds, which saw Zedaya and Fezco actor Angus Cloud. The caption read: "Here we go !!!!!!!!!!!!!!!"
With Euphoria Season 2 currently on hold, we may see Elordi in another project before the new season comes out.
Earlier this week, it was revealed that The Kissing Booth 3 was filmed back to back with the current sequel, meaning that the movie could be coming to Netflix in early 2021.
Previously, Elordi had been asked by Entertainment Weekly what he wanted for his character in Euphoria Season 2. He said: "Whatever it is, I want him to have a life and I want it to be honest.
"I truly don't have any qualms about which direction it goes. I mean, obviously, it would be a lovely story if he turned out to be a real sunflower and lit up the world.
"But I definitely want it to be just true and real to his experience and I want it to kind of make sense. And I'm not sure what that looks like."
Euphoria Season 2 is coming soon to HBO; The Kissing Booth 2 is streaming now on Netflix.