Maddy Perez from Euphoria has taken over the internet with the line "B***h, you better be joking" being turned into a meme.
The HBO original series returned for Season 2 in early January. The drama series follows Rue (Zendaya), a high school student struggling with a drug addiction and mental health issues.
In the scene that started it all, Rue commented on Cassie's (Sydney Sweeney) country-inspired outfit, asking if she was trying out for the school play Oklahoma. Maddy and Kat (Barbie Ferreira) joined the discussion. Maddy told Cassie she looked like a country music star.
"In a good way or a bad way?" exclaimed Cassie.
"B***h, you better be joking." Maddy, played by Alexa Demie, replied.
Twitter users have taken a screenshot of the scene, editing it to add makeup and hair from popular music artists, changing Maddy's now-famous line to lyrics that typically have the word "b***h" in it. Other fans simply added "b***h" in song lyrics to fit the meme.
In a popular TikTok video posted by @zachmasters7, they took their favorite memes to showcase on the social media platform. The video has 354,000 views and 64,600 likes. Their video featured just a few of the many memes that were created and featured lyrics from Katy Perry, Nicki Minaj and Rihanna.
Other notable artists that were put into the meme are Harry Styles, Taylor Swift, Doja Cat, Michael Jackson and Lady Gaga.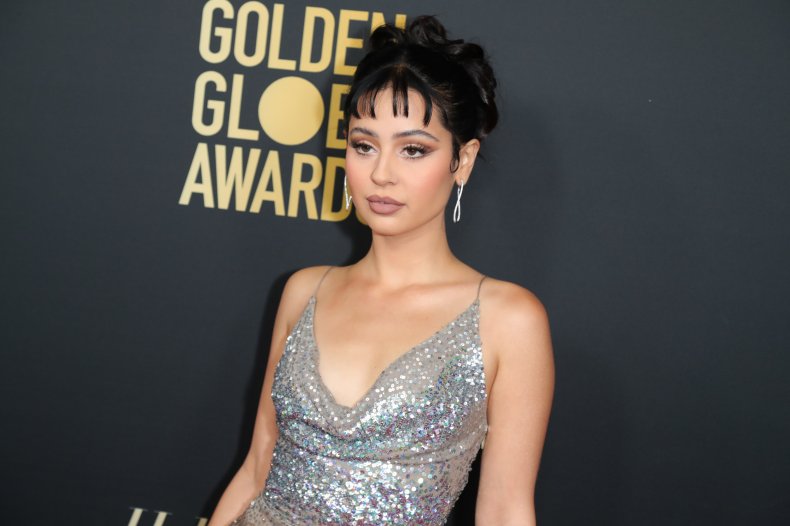 Many users commented their appreciation for the many variations of the meme in the comment section of the TikTok video,
"Poor Alexa cannot catch a break," @Mia wrote with a crying emoji.
"These are all over my timeline and I love it," exclaimed @CLXUDS.
However, some fans on Twitter find the meme overused or unfunny.
Another user tweeted their opinions on the meme, "the b***h you better be joking meme was kinda funny but y'all ran it to the ground. I've seen some that are just dumb as hell."
"We need to stop with the "b***h you better be joking" memes right now" @migueldiazs said.
"If i see even one more rendition of the "bitch you better be joking" meme i might just lose it," @andr_ww exclaimed.
In an 2019 interview with Demie on the official Euphoria YouTube page, she shared what drew her to Maddie.
"I knew she would pull me out of my comfort zone," Demie said.
Euphoria airs Sundays at 9 p.m. EST on HBO and HBO Max.