Euro 2016: Russia Football Fans Union Head Deported From France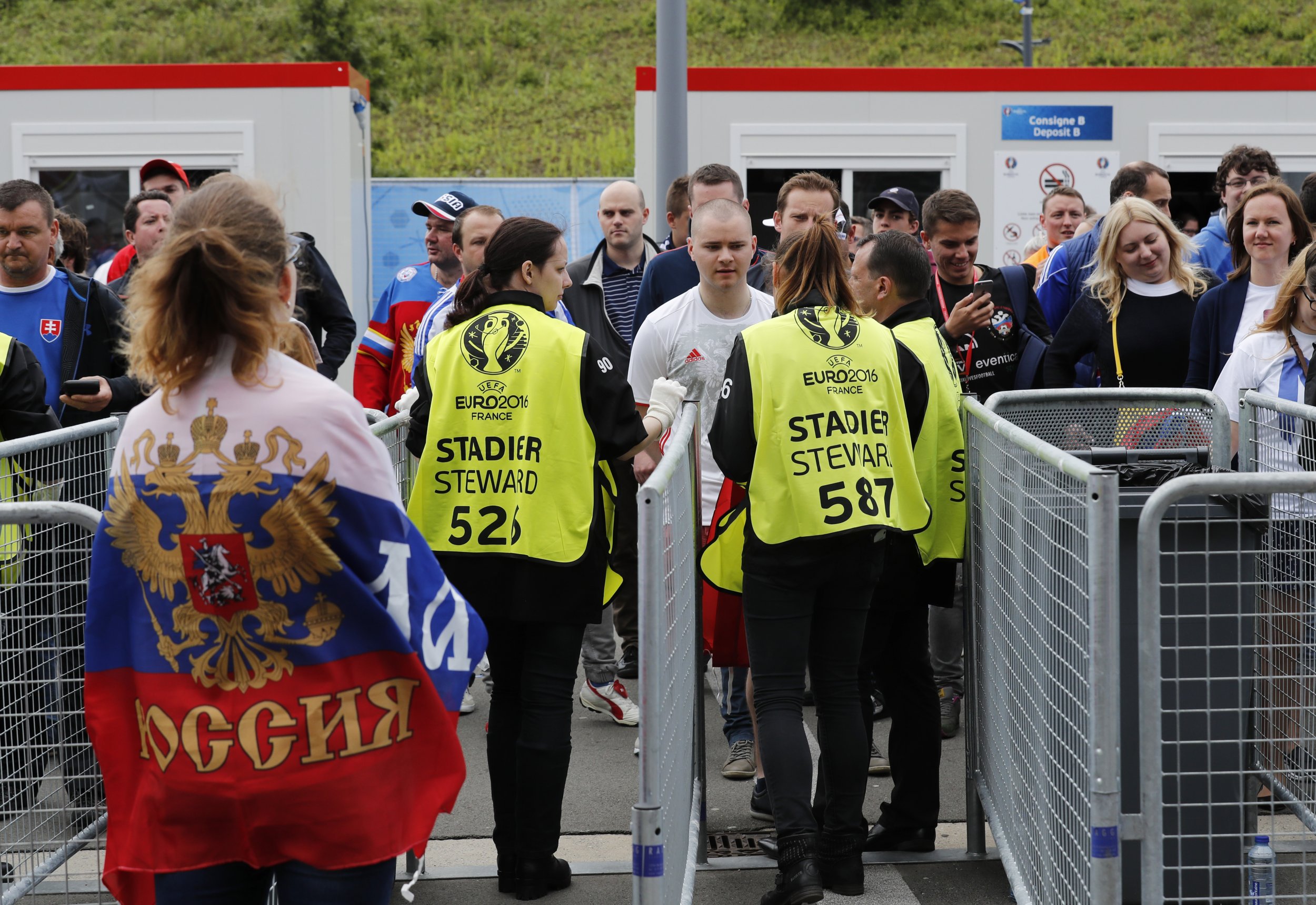 The head of Russia's Union of Football Fans has been deported by French authorities alongside 19 other supporters of the national side who were travelling from Marseille to Lille.
Fans of several national teams have brawled on the sidelines of matches during the Euro 2016 championship in France over the last week, with violence between Russian and English fans prompting UEFA to issue a warning to both teams that they will be excluded if fan behavior does not improve.
On Tuesday, a bus of Russian fans was stopped on the way to Lille, after Russia had drawn 1-1 with England over the weekend. French authorities detained 40 fans, releasing half of them following questioning and deporting 20.
Among those set to be returned to Russia by Sunday is Alexander Shprygin, head of the fans' union, according to a statement on the union's site.
Russia currently has to beat Wales on Monday if it is to stand a chance of continuing past the tournament's group stages. The team started with a hopeful draw against group favourites England, but slipped to a shock 2-1 loss to Slovakia on Wednesday.
Although the Russian government has pleaded for calm among national supporters, high-profile officials have encouraged brawling fans and the Ministry of Foreign Affairs called up the French ambassador in Moscow to protest the fan arrests.
Russia is set to host the 2018 World Cup, although its parliament voted Wednesday to blacklist any fans with a history of violence and ban them from tournament stadiums.