Euro 2016: Ukraine's Presidential Spokesman Cheers for 'Beloved' Wales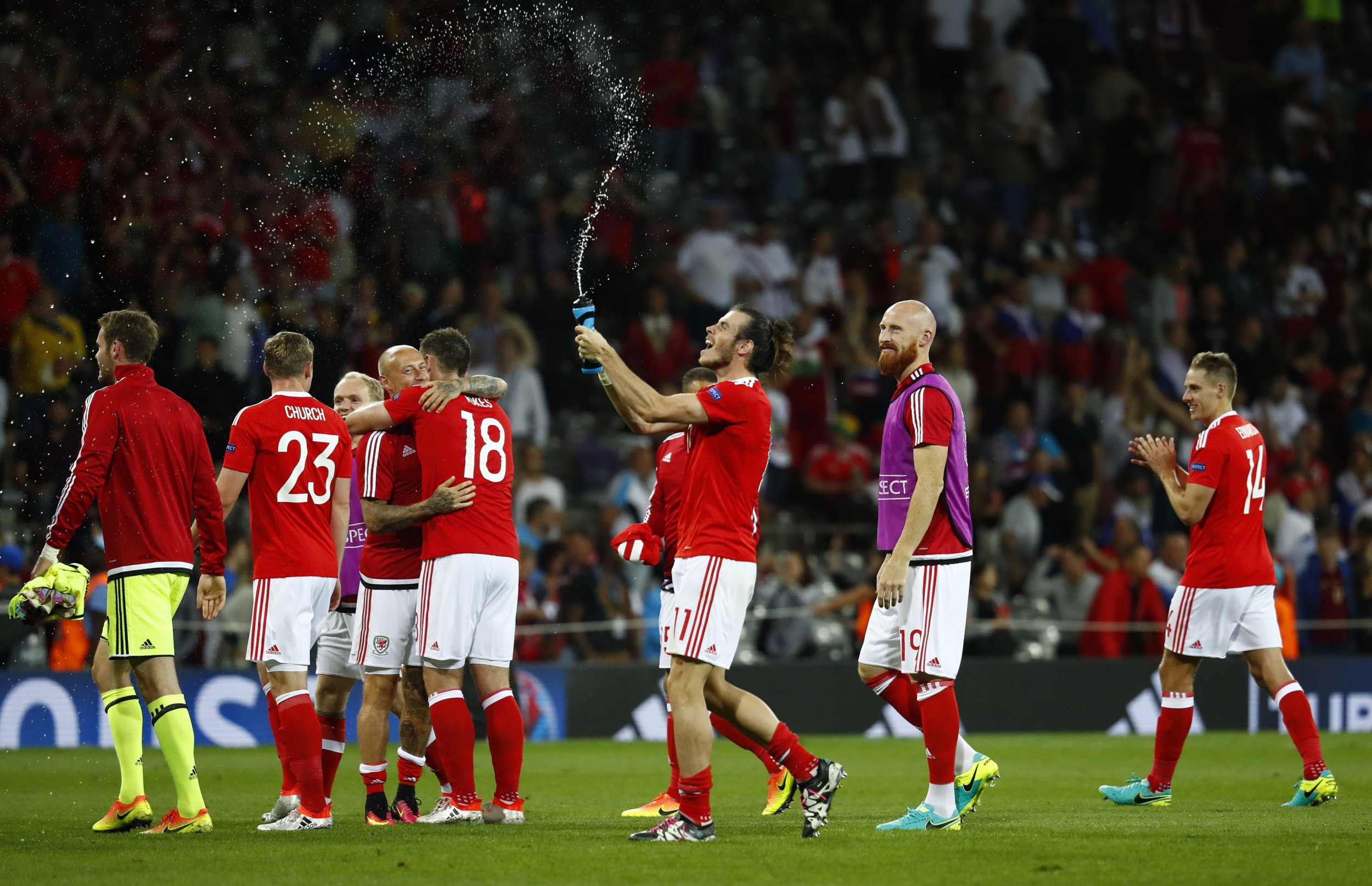 Although Ukraine's campaign in the Euro 2016 championship ended before any other team, some Ukrainians have already found a new side to cheer for—Wales.
The Welsh team's decisive 3-0 victory over Russia to knock the latter out of the tournament was enough to impress many, including Svyatoslav Tsegolko, spokesman of Ukrainian President Petro Poroshenko.
Russia's relations with Ukraine have plummeted since Moscow's annexation of Crimea in 2014 and the rivalry between the two countries has permeated through other arenas, besides politics. Most recently, the two countries squared off against one another in the Eurovision song contest, which Ukraine won and Russia came third in.
Many Ukrainian fans took to social media to back Wales ahead of coach Chris Coleman's side with Russia on Monday night. Following the final whistle, some hailed the "excellent" Welsh performance and declaring "Wales is Ukraine."
Tsegolko was among those cheering for the Welsh dragons, posting a photo of himself with a Welsh flag on Facebook and declaring his love for Wales "for (hosting) the last NATO summit and not just that," he wrote with the match still underway.
Russia and Ukraine are both heading home from the tournament; however, Russia is to host the next World Cup in 2018. Ukrainian lawmakers have requested that the governing body of world football, FIFA, strips Russia of hosting rights and Poroshenko has urged allies to boycott the tournament. Neither initiative has materialized yet.