Euro 2016: Brilliance and Frustration as Knockout Rounds Begin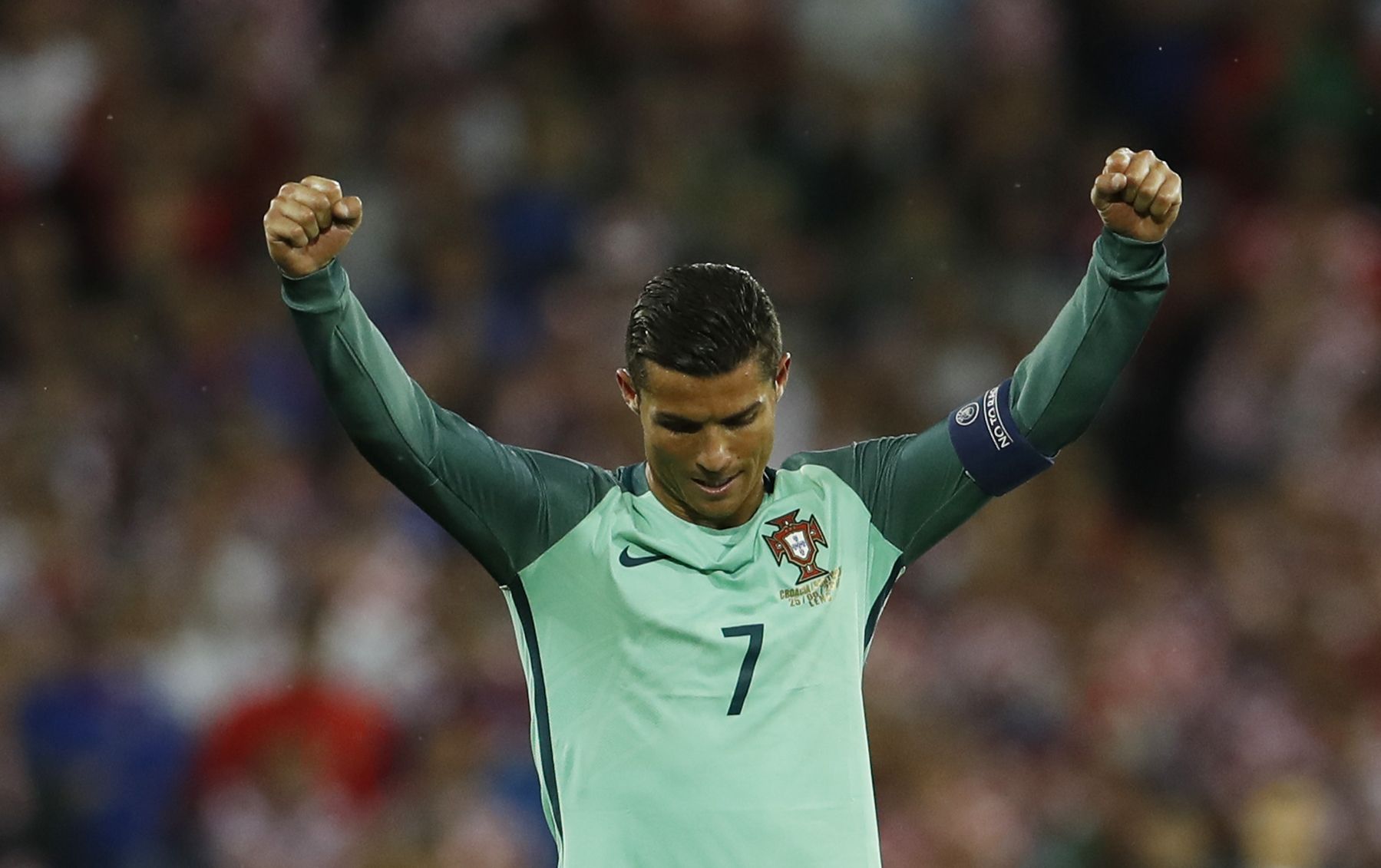 Scenes of Welsh joy, Croatian misery and a goal to be remembered forever.
The Euro 2016 knockout rounds began on Saturday, and there was brilliance, in the form of Xherdan Shaqiri's overhead kick, and frustration, as Portugal narrowly overcame Croatia in Lens.
What else did we learn? Newsweek reaches some conclusions:
Wales can go further than anyone predicted
Newsweek subscription offers >
This tournament has set up perfectly for the Welsh—tight and controlled as the football has been, individual talents have often decided games. On Saturday, against a game but ultimately limited Northern Ireland, Wales unwrapped Gareth Bale at the key moment.
The Real Madrid winger's cross was undefendable; Gareth McAuley did about as well as he could to turn the ball into his own net, and holding out was relatively easy for Wales thereafter.
The question, now, is how far can Wales go? The answer will probably depend on Bale and the ability of an occasionally dour Belgium team to rise to the occasion of a major championship quarterfinal.
Were this a 16-team tournament—say the 2008 version, the highest-quality Euros of modern times—Wales would surely have been shot out of the exit door at the group stage, or even in qualifying. As it is, Euro 2016 has turned out in such a quixotic manner that it looks like Belgium, Croatia and then the final. Strange, wonderful days indeed.
Newsweek subscription offers >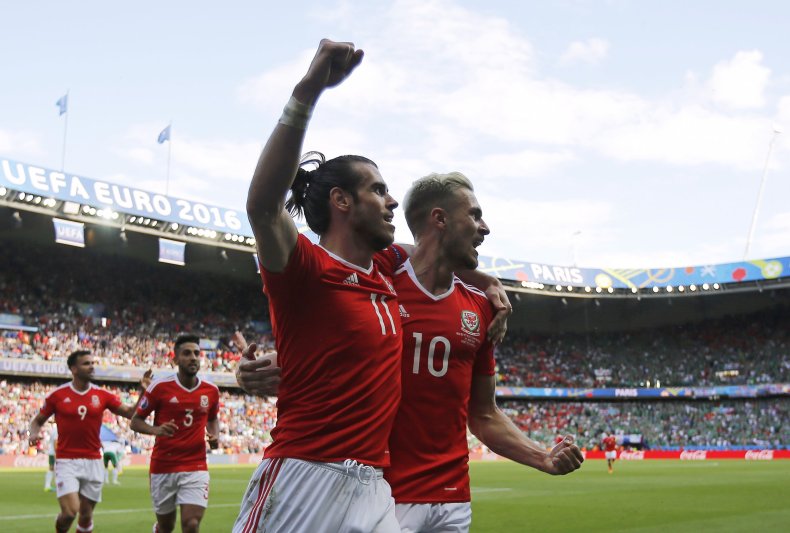 Granit Xhaka shows poise, promise and fragility
When Switzerland remembered it was playing a major tournament knockout game in the second half against Poland, it was not its captain that dragged the team along as you might expect.
Xhaka, the metronome on whom all Arsenal-tinted glasses have been focused in this tournament, was less prominent than Xherdan Shaqiri, the Stoke City winger—odd, in a way, considering Shaqiri is the player sometimes accused of flakiness.
It was Shaqiri who scored Switzerland's fabulous equalizer; Xhaka who missed a penalty in the shootout; Shaqiri who scored his though by then it was too late, the game in Polish hands. Xhaka was good, though Arsene Wenger will hope to make him better next season. That will include stamping his influence on big games at decisive moments, as he failed to do here.
Life with and without Cristiano Ronaldo for Portugal
So great is the influence of 'Cris' that you might think, at points, the Portugal team is composed of one man and ten stooges made from cardboard.
Not against Croatia, though. Portugal was by no means sparkling, but the way in which it nullified the favorites' attack and then attacked itself as a team was far better than anything it had produced so far in the tournament, even in the wild 3-3 draw with Hungary in the final group game.
It did so by packing the midfield and, ironically, starving Ronaldo of service for the majority of the game. Only in extra time did its leader come to life, with a header that was saved and then turned in by Ricardo Quaresma.
Portugal has appeared desperate to feed Ronaldo so far, and Ronaldo desperate to feed off his own work. The symbiosis displayed against Croatia worked much better.
Where are all the goals?
The group stages of Euro 2016 were dour and defensive because, well, where was the need to attack when three points and a positive goal difference could almost guarantee qualification.
The knockout stages, so far, have been dour and defensive because the stakes are suddenly so high—extreme tension contrasted with extreme slackness.
Of Saturday's games, only the second half of Switzerland against Poland provided a modicum of entertainment. Portugal and Croatia should have been pleasing, but the latter's caution having just beaten Spain combined with Portugal's spoiling marred the contest.
Extra-time and penalties, of course, provide a lifeline for defensive teams in knockout rounds that can stifle a game. There is probably no way around that —but it does not make watching any more pleasant.
Euro 2016: Brilliance and Frustration as Knockout Rounds Begin | Sports