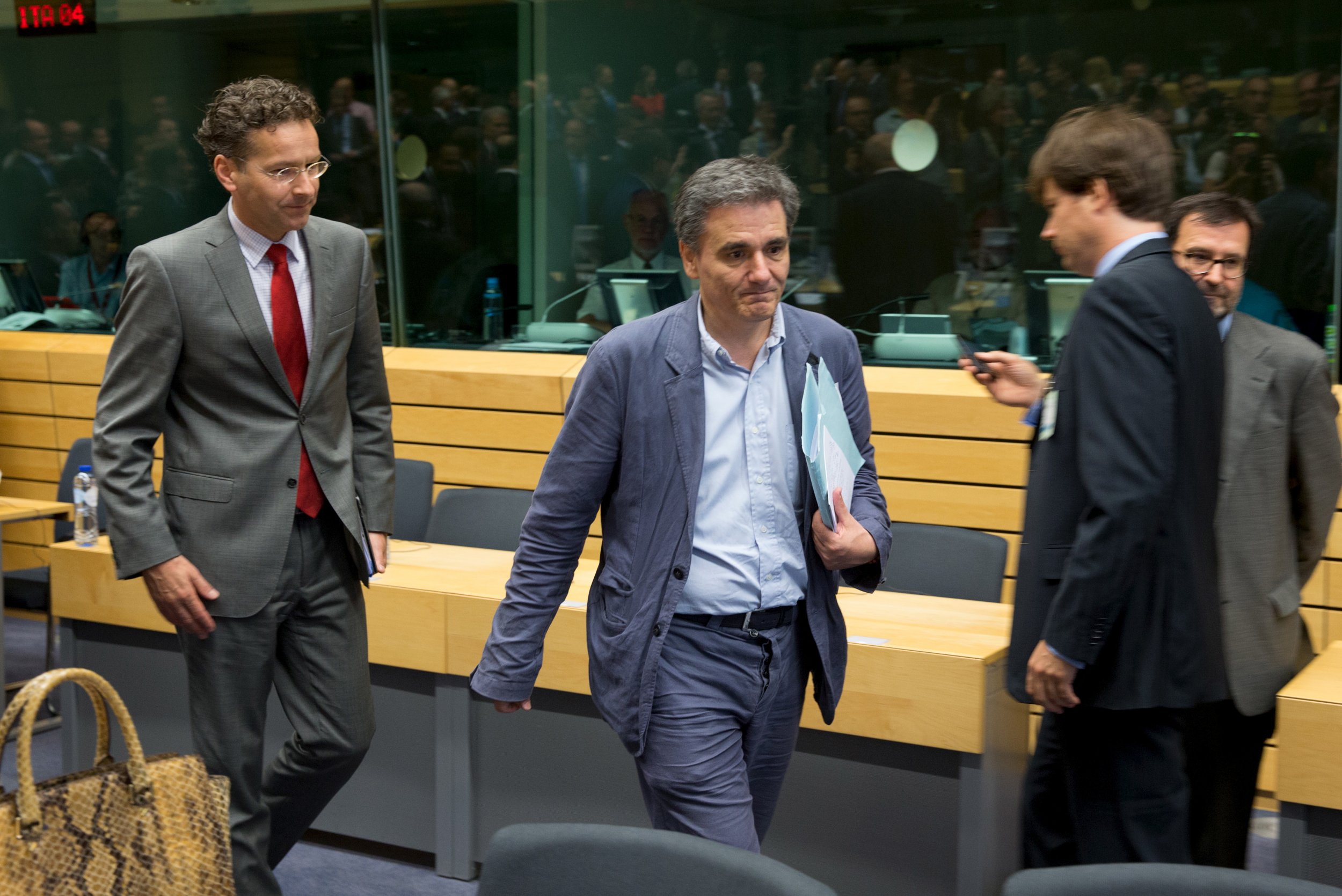 BRUSSELS (Reuters) - The Eurogroup of euro zone finance ministers will hold a conference call early on Wednesday to discuss an expected Greek request for a medium-term loan from the European Stability Mechanism (ESM), Eurogroup chair Jeroen Dijsselbloem said.
Indicating why it had not been possible to have that discussion at Tuesday's Eurogroup meeting inBrussels, he added that the ministers were waiting for a new letter from the Greek government that presented a single, clear set of proposals.
"We listened to our new Greek colleague," Dijsselbloem said. "He has not yet presented proposals but he will first of all send us quite quickly an ESM request for ESM support, and while doing that he will present proposals for the Greek side."
"We hope to reach an agreement as quickly as possible. Tomorrow morning we will have a conference call to talk about this letter, the formal request for ESM, to start the process. "The first step will be to ask the institutions to assess the financial situation, the financing needs inGreece, and then we will have another Eurogroup to decide to formally start talks."