Europa League: Iran Condemns Its Players for Soccer Match Against Israeli Team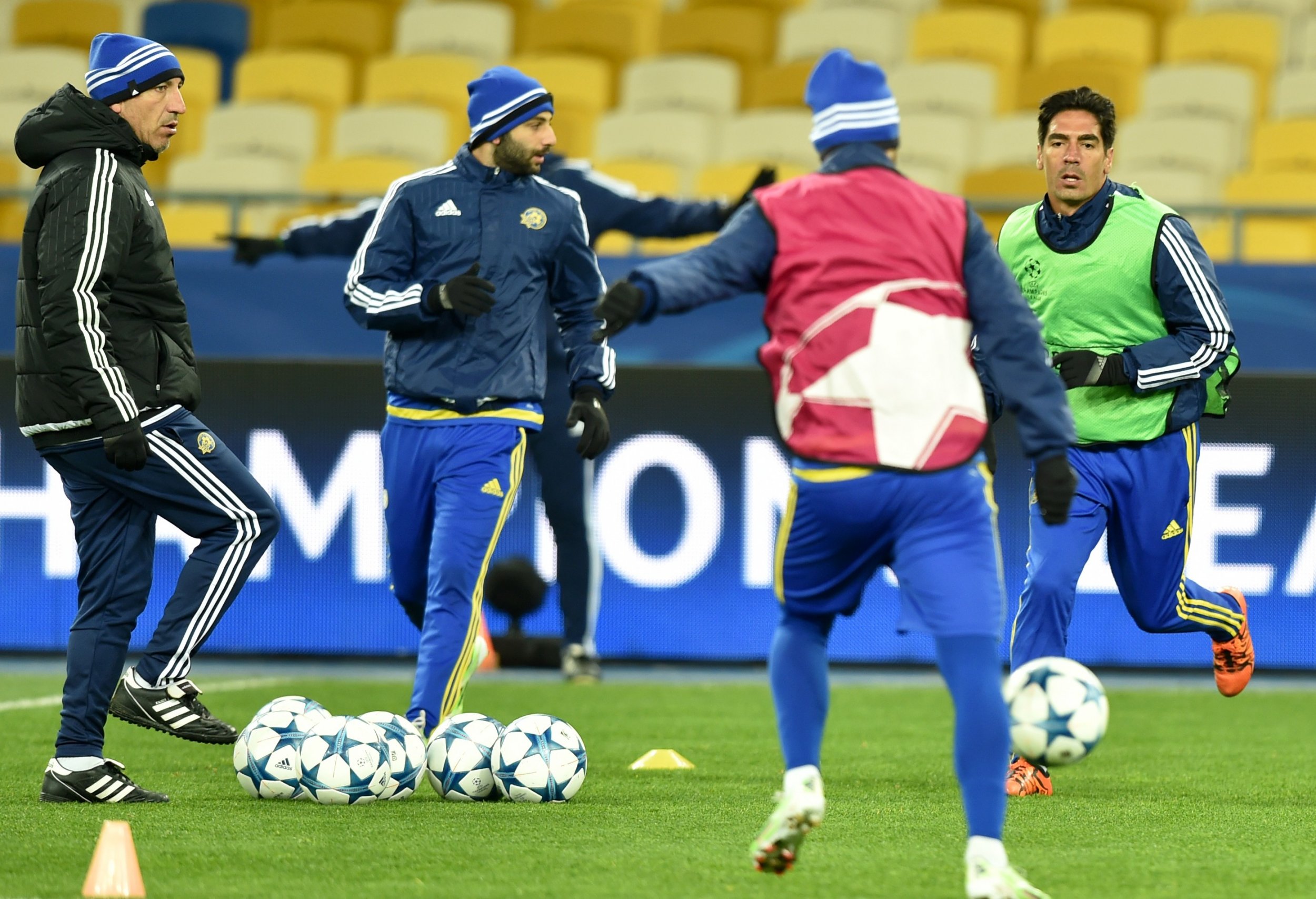 Iranian soccer authorities on Friday condemned two of its players for participating in a European Cup match against an Israeli team.
The Iranian federation "strongly condemns" Masoud Shojaei and Ehsan Hajsafi for partaking in the Europa League match between their team, Greece's Panionios, and Israel's Maccabi Tel Aviv, according to semiofficial Iranian news agency Fars.
Israeli soccer teams do not play in Middle Eastern leagues because of security issues and the fact that many of the countries in the region do not recognize its status.
Iran's religious leadership considers Israel an archfoe, regularly threatening the country with destruction. In turn, many in Israel consider the Islamic Republic's nuclear program and its ballistic missile tests as the greatest external threat to national security.
The federation said that it would review the case of the two players and would speak to both before making a decision about any punishment. Both have appeared for the Islamic Republic's national team and had both decided against playing Maccabi Tel Aviv in a match the week before. It was unclear why both changed their minds for Thursday's tie.
Other Iranian outlets censured the pair, with the hardline Raja News saying that the two had ignored their "national and moral responsibility under the pretext of professional obligations."
Maccabi ran out 1-0 winners in the match, progressing to the Europa League proper after securing victory over two legs, the first of which they also won 1-0 in Tel Aviv. The Europa League is the continent's second most-important soccer tournament behind the Champions League.
Iran takes issue with its athletes competing against Israel since the Islamic Revolution in 1979, after the Shah was deposed and the nascent republic cut all ties with the Jewish-majority state. At the Rio Olympics last year, Iranian judoka Alireza Khojasteh decided against continuing in the competition for "personal reasons," but it was reported that the athlete decided against moving forward as he may have come up against an Israeli competitor.