Europe Could Reach Herd Immunity by July, but U.S. Has No Established Timeline
Europe could reach herd immunity by July, according to recent remarks from an EU commissioner, while the U.S. has not established a timeline for the nation to reach herd immunity.
During a recent interview with French broadcaster TF1, EU Commissioner of internal markets, Thierry Breton said, "Let's take a symbolic date: By July 14, we have the possibility of achieving immunity across the continent."
"We're in the home stretch because we know that to beat this pandemic there's just one solution: vaccination. The vaccines are arriving," he added.
French vaccination chief Alain Fischer made similar comments on Monday, when he said, "For a return to normal this is summer-autumn," according to Reuters.
During a press conference on Monday, EU spokesperson, Eric Mamer said, "as to that date of the 14th of July…I think what's important to say is that our goal is that quite clearly by the end of the summer, 70 percent of adults in the European Union should have been vaccinated."
Newsweek was directed to Mamer's comments after reaching out to Breton's office for comment.
The remarks from Breton and Fischer come as the EU has seen a surge in COVID-19 cases, prompting several countries to impose new lockdowns.
Italy, which faced harsh COVID-19 conditions earlier in the pandemic, was one of the first European nations to impose a new lockdown; that was followed by similar lockdowns in Poland and parts of France.
According to data from Johns Hopkins University, Italy is currently reporting an average of more than 22,000 COVID-19 cases over the past seven days, while France is reporting more than 20,000 and Germany is reporting an average of over 13,000.
While the comments from Breton and Fischer present a timeline to herd immunity in Europe, the U.S. has not offered the same.
During a press conference earlier this month, President Joe Biden did not provide a timeline for when the U.S. could reach herd immunity, but instead announced an expansion of the nation's vaccine program with a hope to return "closer to normal by July Fourth, Independence Day."
"If we do all this, if we do our part, if we do this together, by July the Fourth, there's a good chance you, your families, and friends will be able to get together in your backyard or in your neighborhood and have a cookout and a barbeque and celebrate Independence Day," Biden said during his speech.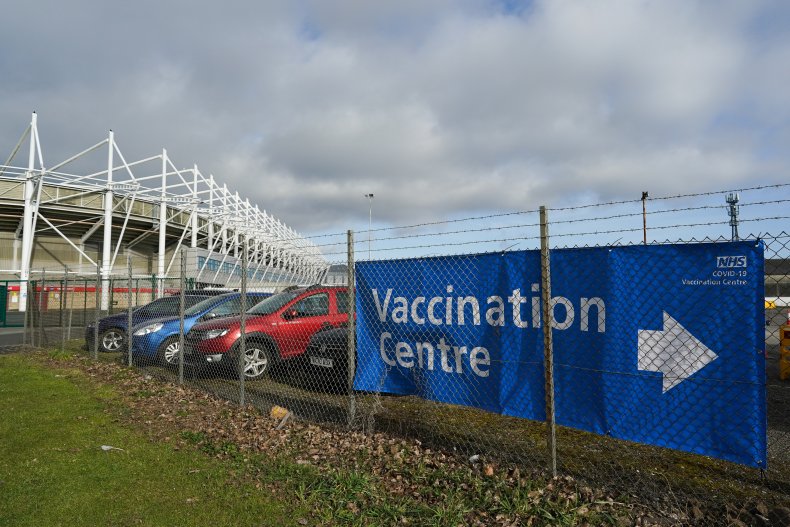 Dr. Anthony Fauci, the nation's leading infectious disease expert and COVID-19 adviser to Biden, said during a recent interview with the Today show that the U.S. will move closer to normalcy by "mid to late summer" or "early fall," as more Americans receive their COVID-19 vaccine.
While the comments by the EU commissioner on Monday provide a much more detailed timeline to herd immunity when compared to U.S. officials, European nations have seen a much slower COVID-19 vaccine rollout than the U.S.
According to data from the European Centre for Disease Prevention and Control (ECDC), at least 55,224,844 vaccine doses have been administered across Europe. In comparison, data from the U.S. Centers for Disease Control and Prevention (CDC) shows that at least 81,415,769 Americans have received at least one dose of a COVID-19 vaccine.