Europe Must Reach Out to Dissidents Trapped in the East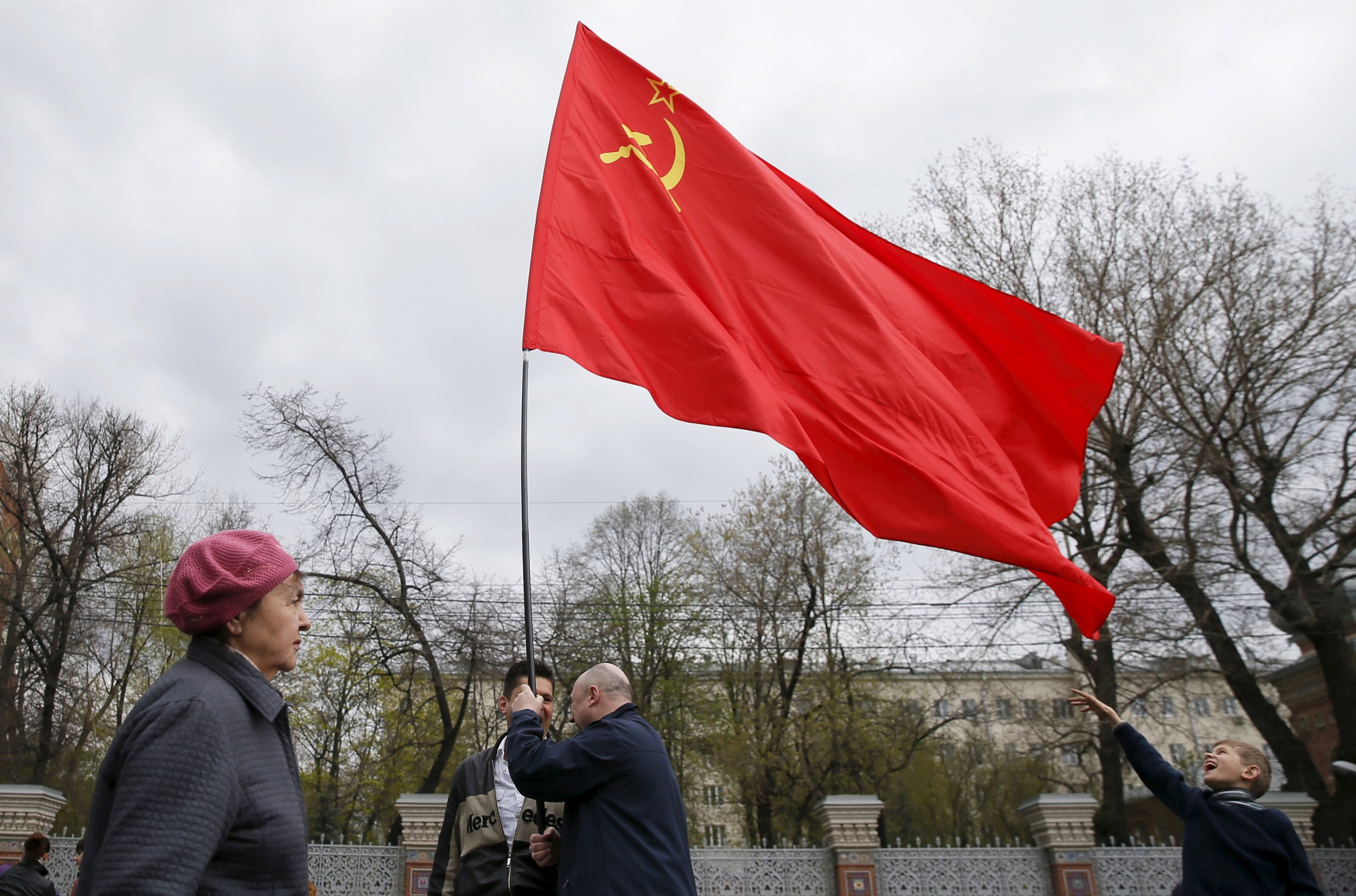 On a summer's day in August 1978, 10 years after Warsaw Pact troops invaded Czechoslovakia to halt the Prague Spring, a group of leading Polish and Czechoslovak dissidents met on the crest of the Krkonoše Mountains on the frontier between Poland and Czechoslovakia.
Along the border was a public Polish-Czechoslovak Friendship Trail. Since Jacek Kuroń and Adam Michnik from Warsaw and Václav Havel and Marta Kubišová from Prague had no passports or opportunities to travel, the gathering was a rare occasion for them to meet and compare the goals of their human rights movements.
This was a time when the Communist regimes in both countries were doing everything possible to quash dissent—let alone allow any kind of cross-border cooperation. Despite reprisals, the dissidents, who lacked any sense of fear, kept up the contacts.
This need to foster closer cooperation is now being pursued by civil society movements in Eastern Europe. Like the dissidents of the 1970s, today's activists view Moscow as a big threat, particularly after Russia's March 2014 annexation of Crimea and the war in eastern Ukraine. And like the dissidents, they view Europe as their political home.
One of the things that motivated the Polish and Czechoslovak dissidents and others in the region was the 1975 Helsinki Final Act. This seminal post–World War II document, signed by representatives of both East and West, had given human rights a crucial status that dissidents would use to fight for and defend individual freedoms and civil rights. Kuroń, Havel, and other dissidents used the act to challenge the Communists' monopoly on power.
Forty years later, the Helsinki Final Act is more relevant than ever for those in the new Eastern Europe of Ukraine, Belarus, Moldova and the South Caucasus. They want the same freedoms and rights that dissidents in the old Eastern Europe attained after the collapse of the Berlin Wall in 1989 and the subsequent collapse of the Soviet Union two years later.
I was reminded of the meeting in the Krkonoše Mountains when on June 3 and 4 individuals belonging to civil society movements from Eastern Europe gathered in Kiev to debate security issues. Grouped under the Eastern Partnership Civil Society Forum, participants discussed how to counter the threat they faced from Russia and what the E.U. could do to help them.
Just as in the 1970s, when dissidents wanted to end Communist repression and reunite with Western Europe, the members of the forum—many of them young—want to live in open and secure countries that are no longer run by authoritarian or corrupt regimes or influenced by Russia. They want to become part of a wider and safer Europe.
During the Kiev meeting, the participants from Armenia, Azerbaijan, Belarus, Georgia, Moldova and Ukraine put a great deal of emphasis on economic and energy security. They also focused on how they could influence the new E.U. Security Strategy that the bloc's foreign policy chief Federica Mogherini and her advisers are working on.
The civil society representatives came up with several proposals of how to increase their countries' security. But the most concrete suggestion was how to make information secure by countering Russia's information propaganda, which is seeping not only through the region but also among the E.U. member states. For these civil society movements and individuals, access to independent information is becoming a critical tool for challenging Russian propaganda—and their own regimes' grip on the media.
Georgia and Ukraine are strong enough—for the moment—to counter that propaganda. There, civil society is vibrant, but activists know they cannot drop their guard.
In Armenia and Moldova, civil society activists are up against corruption and growing Russian influence on the media. Russia is also using the frozen conflicts in Transnistria and in Nagorno-Karabakh as tools to intimidate or distract from much-needed political and economic reforms.
In Belarus, the already-limited scope for independent civil action has been further curtailed. In Azerbaijan, the situation for independent civil and human rights activists is now appalling. The regime continues to imprison activists, and under new legislation, independent nongovernmental organizations have been shut down.
The participants in Kiev came up with several innovative ideas for how to disseminate news and break through official propaganda, whether domestic or Russian-inspired. Their resolution proposed creating an Eastern Partnership (EaP) news agency that would include the "coordination of EaP Media Hubs in every country." Another idea was to launch an education and translation program to train translators from national languages into Russian and English as well as to translate and publish fiction and nonfiction by national authors.
The forum also suggested setting up a study exchange program between the EaP countries and organizing guest lectures by professors from the region on the culture, history and political situation of every EaP country. In short, it's about how to cooperate in concrete ways across civil society.
The E.U. can do much to support these civil society movements, despite the enormous pressure activists face in Azerbaijan and Belarus.
The days when Western supporters of the dissident movements in Communist Eastern Europe had to smuggle in ink, Xerox machines and carbon paper and smuggle out underground literature known as samizdat are long gone. In their place are the immense potential of the digital and electronic media, the ability to forge contacts and the opportunities to increase those contacts through so many ways, particularly exchange programs covering so many disciplines.
So while Russia's influence in Eastern Europe is encouraging EaP countries to recognize why they should cooperate and why they want to get closer to the E.U., the union also has a great chance to reach out to its Eastern neighbors in a more sustained and creative way. There are few excuses not to do so.
Judy Dempsey is a nonresident senior associate at Carnegie Europe and editor in chief of Strategic Europe. This article first appeared on the Carnegie Europe website.
Europe Must Reach Out to Dissidents Trapped in the East | Opinion