Europe Not the U.S. Remains Britain's Essential Partner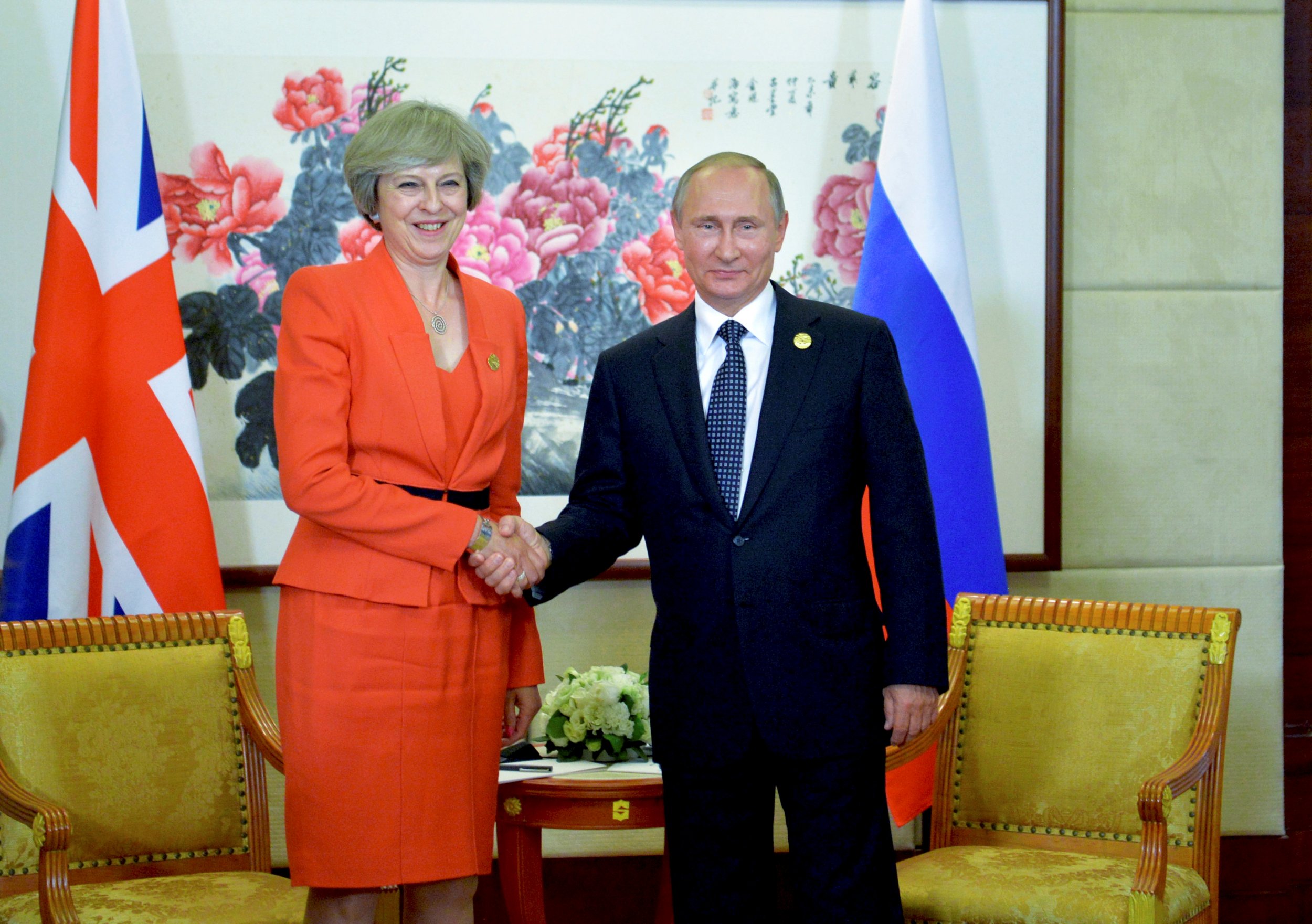 This article first appeared on the Chatham House site.
If as a Briton you think you have to choose between America and Europe, don't.
This has been the axiom of British foreign policy for the past sixty years. After the 1956 Suez crisis, successive British governments focused on building a "special" relationship with the United States, putting NATO at the core of British security policy while letting go of the British Empire.
But, as its economic performance declined relative to its European neighbors, Harold Wilson decided that Britain also needed to join the European Economic Community.
Following accession in 1973, Britain became enmeshed in an ever larger and more deeply integrated European Union, which has developed into the principal external framework for Britain's international relations.
Within the EU, British policymakers have helped strike more than 50 trade deals, extend liberal democracy to central and eastern Europe after the Cold War, confront climate change and tackle instability in North and sub-Saharan Africa.
At the same time, the United States has remained the guarantor of British and European security and Britain's indispensable partner on intelligence and counterterrorism, from Afghanistan and Pakistan, to Syria and Iraq. In 2011, President Obama and Prime Minister Cameron rebranded the relationship, from "special" to "essential."
Related: Europe quietly arms itself against a Russian invasion
Despite occasional serious differences, such as over the war in Vietnam and America's unequivocal diplomatic support for Israel at the United Nations, British and US foreign policies have coalesced – supporting EU and NATO enlargement, negotiations with Iran over its nuclear program and imposing sanctions on Russia following the latter's intervention in Ukraine in 2014.
The fact that Britain has a seat at the EU table, from which it can argue for policies that Washington generally also supports, has reinforced the value of the relationship for the US.
But can this balancing act still be the guiding principle of British foreign policy following the majority vote by British citizens to leave the EU, and after the belligerent Donald Trump takes up residence in the White House?
For a number of Conservative Party politicians and like-minded commentators, the decision to leave the EU offers a golden opportunity to steer British foreign policy into a more Atlanticist frame, whatever the pronouncements Trump made on the campaign trail.
For example, British Foreign Secretary Boris Johnson and Secretary for International Trade Liam Fox anticipate a chance to rekindle the special relationship, which some believe has been tarnished by the compromises of EU membership, and to extend its economic value by pursuing a bilateral U.S.-U.K. trade deal as soon as feasible.
In a Chatham House paper published in October 2015, I argued the opposite—that by persevering with a Churchillian foreign policy of favoring the U.K.'s relationships with the United States and emerging powers, recent governments were ignoring the structural reality that Britain's principal circle of influence over its international economic and security priorities was the EU.
This structural reality reflected three main developments in the past decade: the relative decline in the U.K,'s political, military and economic weight in a more balanced world order; the intensification of risks to Britain emanating from its European neighborhood, specifically a more aggressive Russia and a decaying Middle East; and the shift in America's strategic focus to China and Asia.
Do the Brexit vote and Trump victory change this calculus? Yes and no. Yes, in that the EU will cease to be a circle of influence for the U.K.; the British government will no longer be able to leverage its EU membership to pursue its national interests; and it will need to work harder in NATO, the UN Security Council, the G7 and G20 to maintain its international influence.
No, because Europe will still be the first circle of Britain's national and economic security. On the economic front, Britain's exports to the EU—even after recent declines—are well over twice the value of those to the U.S. and over ten times those to China. Even as it looks for new global economic opportunities, the British government has a deep economic interest in seeing the EU succeed economically.
Today, however, EU countries face many of the same domestic political instabilities that drove the Brexit vote. They may find it harder without Britain to push forward with necessary economic reforms and deliver sustainable growth, thereby driving deeper political polarization.
Meanwhile, the decline in the numbers of refugees and migrants arriving in Europe in 2016 is misleading. Whatever the prospects for stability in the Middle East, even greater numbers from among sub-Saharan Africa's rapidly growing population of 1.2 billion are likely to seek to escape violence and lack of personal opportunity and overwhelm the EU's nascent external border controls.
At the same time, the EU is struggling to manage a newly emboldened Russia that continues to try to re-establish a sphere of influence as far west into Europe as possible, causing fissures between those EU members that want to confront Russia and those who wish to accommodate it.
If the EU were to fragment under these pressures, the impacts on the U.K. would be severe. Far from detaching from each other after Brexit, it will be in the British and broader EU interest for both sides to strike and sustain the most mutually advantageous economic relationship possible, and for EU members to continue to engage the U.K. in consultations and operations that strengthen their mutual security.
To be sure, NATO will play an important role in deterring excessive Russian adventurism in Europe. But, under a Trump administration looking to normalize America's bilateral relations with Russia, NATO will probably evolve into a US insurance policy for European countries against an existential attack, rather than be a critical part of the US toolbox for dealing with day-to-day challenges to its security.
Europeans should not expect much help from Washington in dealing with political, economic and military pressure from the Kremlin short of an all-out attack.
Instead, European members of NATO will need to take the lead in projecting security to their south and east. The EU could also evolve into an important security partner to NATO in this context.
Logically, the U.K. should work with its European neighbors via the EU, via NATO and bilaterally, to help strengthen Europe's collective defense capabilities, its energy as well as cyber-security, border controls, police forces and judiciaries.
Whatever the risks of occasional duplication with NATO, it is counterproductive for the U.K. to try to block deeper EU security and defence cooperation as it prepares for Brexit.
None of this need prevent the U.K. from negotiating a bilateral trade deal with the U.S. But doing so will not be simple. It will have to wait until the U.K. has formally exited the EU and, most probably, until the U.K. has agreed its new deal with the EU as its principal trading partner. Such a deal may not be possible in a first Trump term. Even then, the fact that the U.K. with 65 million people runs a healthy trade surplus with the 320 million citizens of the US will make for a difficult negotiation.
In the meantime, creating what Theresa May has called "Global Britain" might be more difficult in a Trumpian world that seeks to roll back some of the multilateral and regional initiatives of its predecessors.
Donald Trump has promised to impose unilateral barriers on trade with China, a step that would fundamentally contradict the British government's commitment to be China's principal global economic partner. And a Trump administration whose leading security advisers are unalloyed opponents of Iran might seek to withdraw U.S. support for the P5+1 deal, throwing the Middle East into turmoil just as markets in the Gulf were beginning to open up.
To add to the unpredictability, any attempt by the Trump administration to pull back from Obama's commitments to combat climate change could exacerbate a sense that international relations have moved into a zero-sum mentality that would run counter to the open system so beneficial to a country like Britain.
In voting for Donald Trump, a majority of America's electorate on November 8 opted for his promise to make America great again. But not as the hegemonic power of the second half of the 20th century that understood the national benefits of seemingly magnanimous investments in the security and prosperity of others.
President Trump might prove to be more accommodating than his campaign rhetoric implied. But the campaign earned its victory on the back of Americans' fears of the outside world, with its migrants, terrorists and rapacious companies. The Trump victory represents a desire for disengagement rather than engagement.
The British government can lay out the red carpet for Donald Trump, all the way to Windsor Castle if necessary, in its attempt to become once again the primus inter pares among U.S. allies. But this will not change America's underlying global outlook for the time being, or Britain's place within it.
Despite two of the most momentous developments in Britain's contemporary strategic context, the reasons to prioritize cooperation for the foreseeable future with its European neighbors have not diminished. Europe is now Britain's essential relationship.
Robin Niblett is director of Chatham House, the Royal Institute of International Affairs.
Read more from Newsweek.com:
- Should the European Union Have Its Own Army?
- Would Trump Leap to the Defense of Our NATO Allies?
- EU, US Trade Talks to Resume After Presidential Election