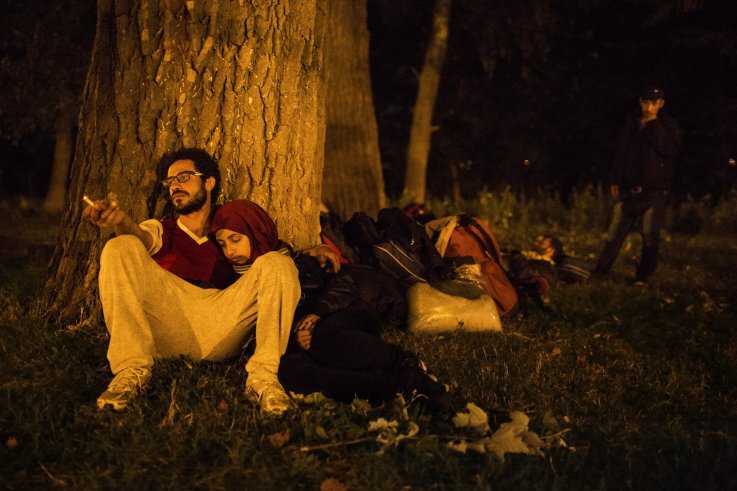 In the German town of Mosbach, Somar Kreker, a 27-year-old Syrian refugee, has finally found a place he can call home. In October, Kreker, his two sisters and their two cousins made the perilous journey to Europe, taking a month and a half to reach Germany from their starting point in Istanbul. Kreker arrived in the Turkish city from Jordan; his family from their village near the Syrian capital of Damascus.
Their journey then took them from Turkey to Greece, Macedonia, Serbia, Croatia, Slovenia, Austria and finally Germany. They went by train and by bus and on foot—through heat and cold, accepting food from aid organizations and facing hostility from some of the police they encountered in the Balkans.
Kreker and his family are among the well over 1 million refugees who have come to Europe in 2015. They have fled war and economic hardship in countries across Africa and the Middle East in the hope of finding safety. While these new Europeans settle in, communities across the continent are adjusting to the newcomers—sometimes happily, sometimes with suspicion and resentment.
Italian photographer Alessio Mamo accompanied Kreker, his sisters and their cousins for much of their odyssey, documenting the journey to Europe that hundreds of thousands of Syrian refugees have made since the civil war began in that country in 2011. (Some of Mamo's pictures can be seen on these pages.) The photographer first met Kreker in August 2015 at a refugee camp in Jordan. It was there, the following month, that Kreker received the call from his sisters, who were still in Syria, asking him to take them to Europe.
As they crossed border after border, the family members were constantly afraid of being detained—and yet their spirits remained high as they made their way toward Europe. "I thought, OK, we've done it, we've arrived," Kreker says, speaking by phone from Germany about the moment the boat they were in touched the Greek shoreline. The eldest of the group, he became its de facto leader, determined to reach his brother Mousab's house in Schwäbisch Gmünd, southern Germany.
Thousands of miles later, Kreker and his sisters and cousins finished their odyssey. They were all exhausted. The siblings' reunion was tearful—Kreker had not seen his brother since Mousab left Syria a year earlier. The chicken and rice Mousab cooked for the famished travelers was both a taste of home and reminder of all that they had left behind.
Kreker, his sisters and his cousins now live in Mosbach, which is about 37 miles from Heidelberg in southwestern Germany. Like so many refugees, they are in limbo, waiting for residency papers and unable to work or study until the permits arrive. "I miss my mother and father in Syria," Kreker says. "There's little to do here, but we have hot water, we have electricity, and we are safe."